Cut-outs have always been a red carpet fashion favourite and quite inevitably, it is now at its popular best – so much that it is almost at the 'classic' mark. Check out for yourself!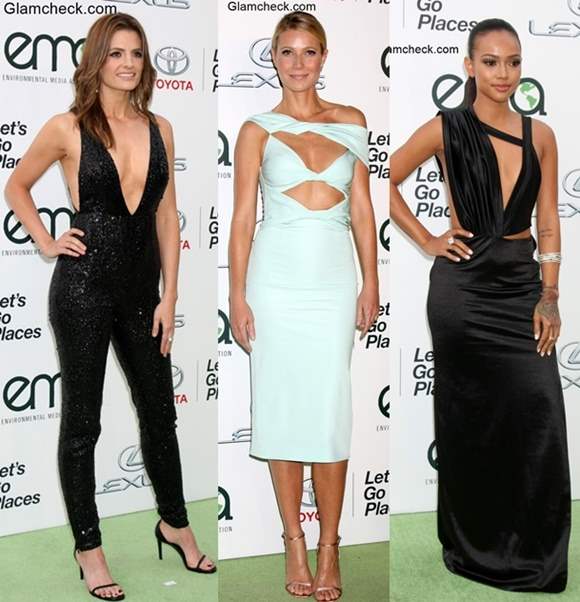 Celebs in Cut-out outfits at the Environmental Media Awards 2015
We saw not one but several ladies rock the cut-out at the Environmental Media Awards 2015 recently held on October 24th at the Warner Brothers Studio Lot, Burbank, CA. And we've picked our favorite three very fashionable celebs from the lot. Besides the celebrity styles, isn't it always exciting to watch how out designers put their personal spin on trends? So, let's have – the battle of the cut-outs!
Stana Katic, our favorite Castle star turned heads at the Environment Media Awards and how! It's sequinned with a plunging sexy deep-V and might we point out, a 'figure hugging' 'jumpsuit'. We can't imagine anyone slay this look better than Stana Katic. She looked fabulous!

Black Jumpsuit Stana Katic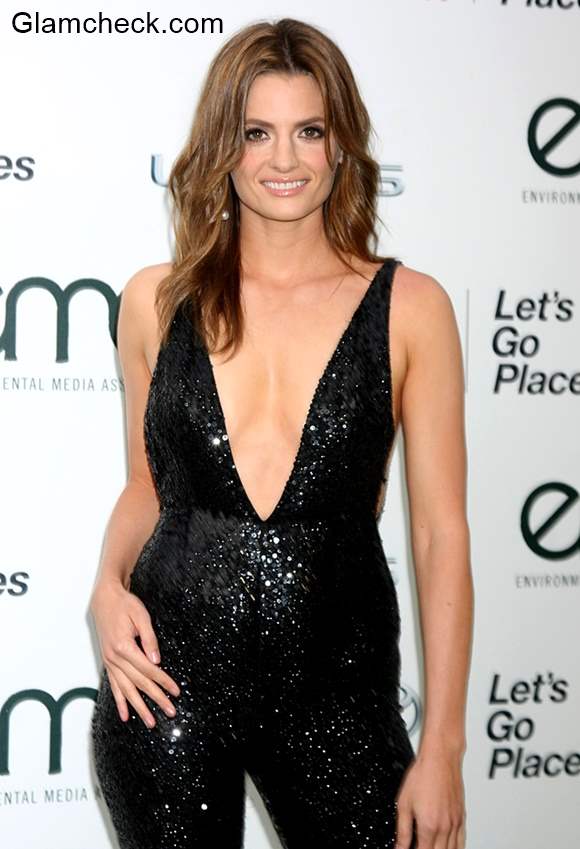 Stana Katic 2015
Gwyneth Paltrow wore a mint blue midi dress from Cushnie Et Och's Spring/Summer 2016 collection. A very risqué outfit but boy oh boy, did it look stunning on Gwyneth! Her crazy strict diet and workout routine seems to have paid off well. Minimal accessories, strappy gold toned heels and a sleek up-do completed her look.

Gwyneth Paltrow 2015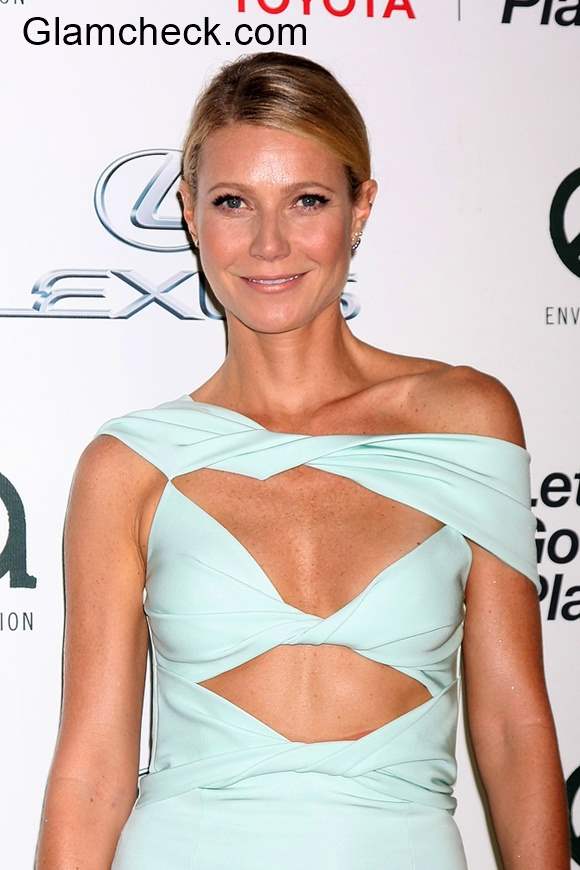 Cut out dress Gwyneth Paltrow 2015
Striking, sexy, racy and edgy – Karrueche Tran's Sur Le Fue gown by Gemeli Power had it all. Opting for nude smokey eyed face, Tran styled the look with high sleek ponytail, few hand jewelleries and Tom Ford heels. Yes, she killed it on the red carpet or as she puts it, the green carpet.

Karrueche Tran 2015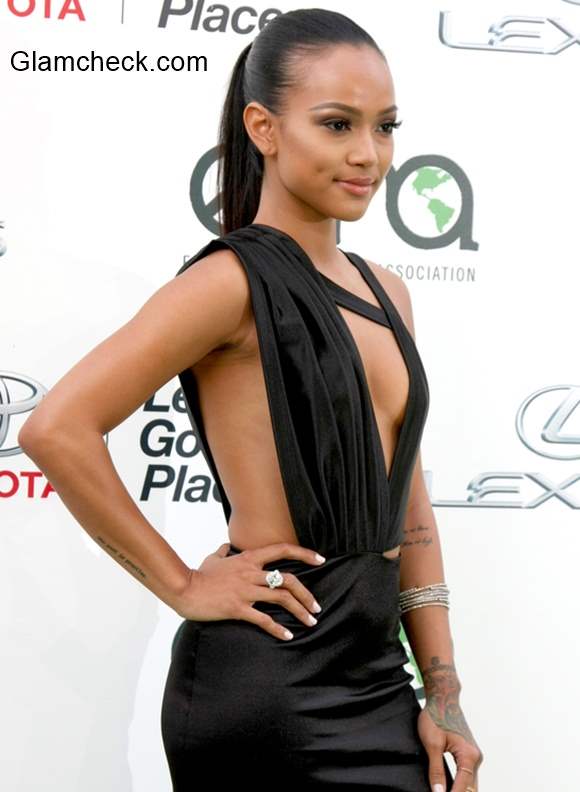 Cut out detailed gown
Between the three gorgeous ladies, it is hard for us to decide who won this round. Do you have a favorite in the 'battle of the cut-outs'?
Image: Shutterstock