Kim Kardashian yet again amazed us with her fashion choices as she walked down the red carpet of 2018 MTV Movie And TV Awards held at the Barker Hangar in Santa Monica, USA on June 16, 2018.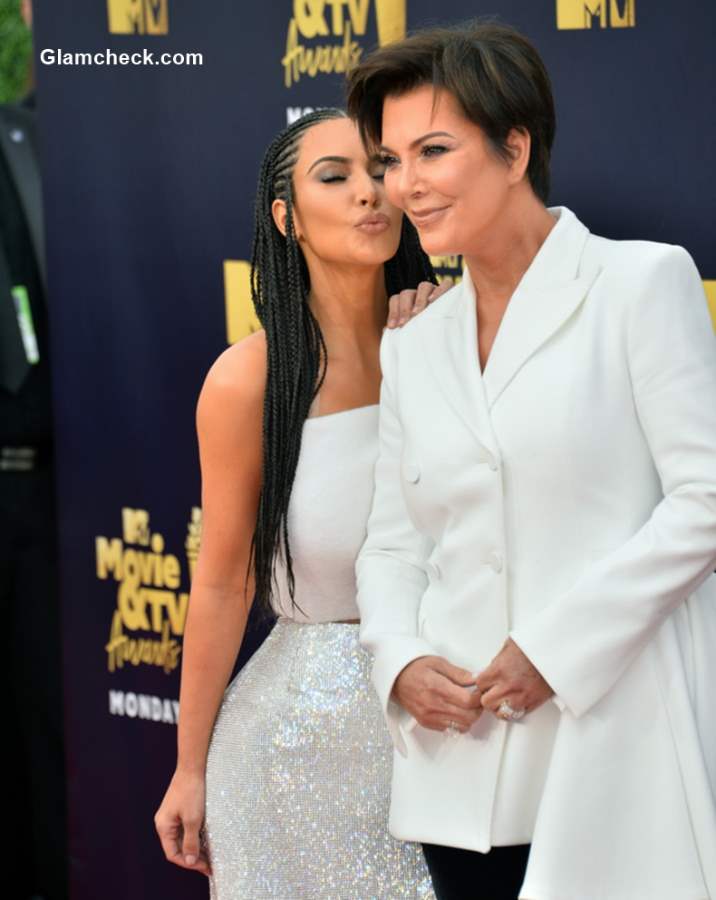 Kim Kardashian with her mother at 2018 MTV Movie And TV Awards
Kim knows how to pull off any look and never fails to amaze her fans and the fashionistas around the world. The starlet walked down the red carpet along with her mother Kris Jenner, both sporting white ensemble.
Kim gave goddess vibes in the stunning  Atelier Versace white outfit that comprises of a fuzzy bustier white crop top teamed with a long silver sequined skirt featuring a thigh-high split.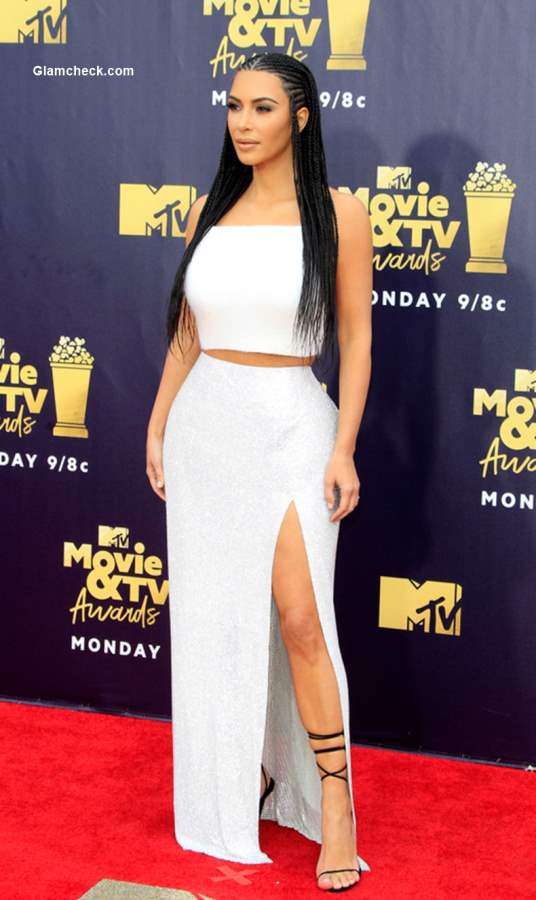 Kim Kardashian 2018 MTV Movie And TV Awards
She completed her diva look with a pair of black strappy heels which only accentuated her toned legs. Her makeup was all about clear skin, nude lips and smokey eyes. What really made her stand out at the event was the cornrow hairstyle the diva chose to go ahead with, yet again. The delicate long goddess braids closely-knit together were left loose towards the tips adding more texture to the slick cornrows.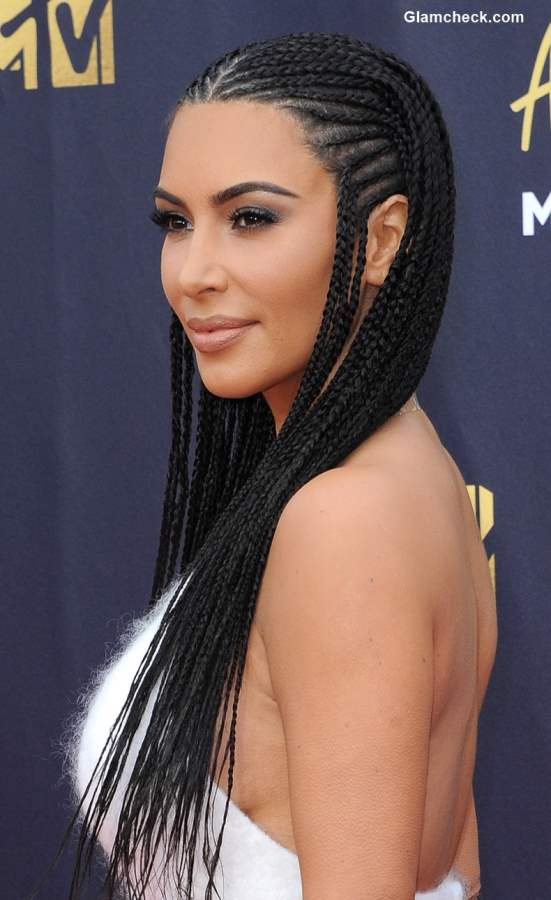 Kim Kardashian Cornrow braids 2018 MTV Movie And TV Awards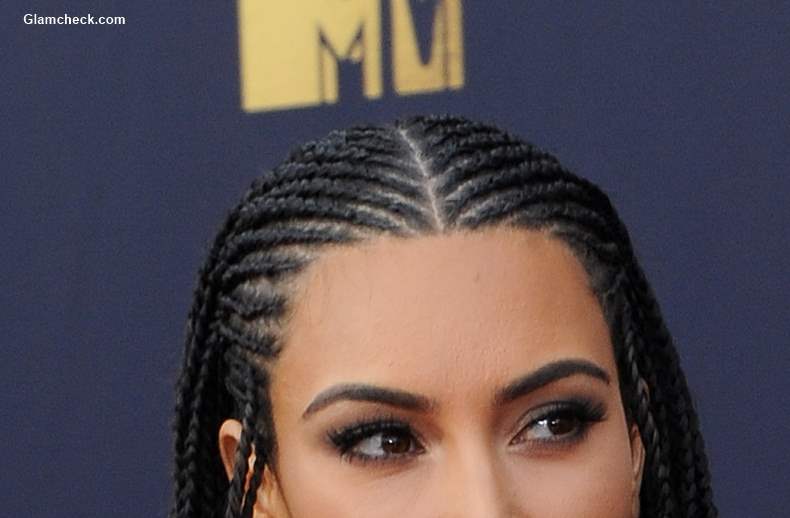 Cornrow Braids
How to Get Kim Kardashian's Cornrow Hairstyle & Things to Keep in Mind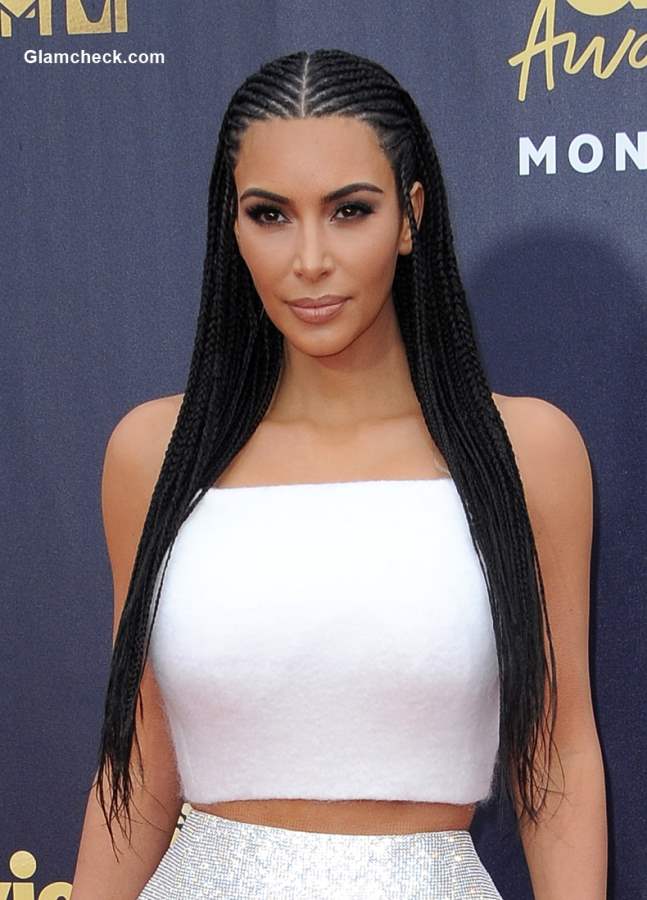 Kim Kardashian Cornrow hairstyle 2018 MTV Movie And TV Awards
– Head out to a salon that specializes in cornrow hairstyles, present the visuals and get it done.
– Remember, the finished look will vary depending on your hair density, your hair texture, hair color and of course the length of your hair.
– It's best to consult the same with the hairstylist before going ahead with the look.
– It's best to avoid cornrows if you are dealing with hair fall problems.
– Protect your cornrows from harsh weather conditions by wearing a scarf or a hat when exposed to rainy, windy or sunny weather.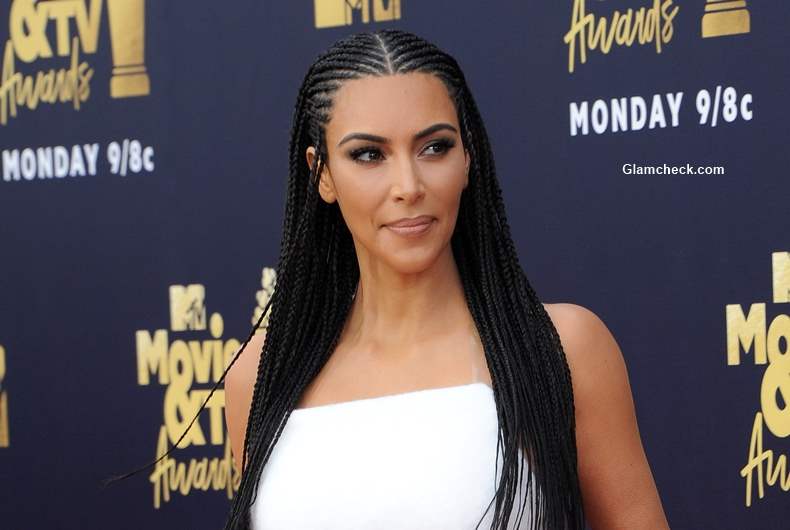 Kim Kardashian Cornrow Hairstyle
Image: Shutterstock