Revamp the sleek high ponytail hairdo with a double braided version just like how Kylie did. Kylie's recent IG post where she was seen sporting this hairdo grabbed our attention and we couldn't emphasize more on how chic and edgy this hairstyle looks.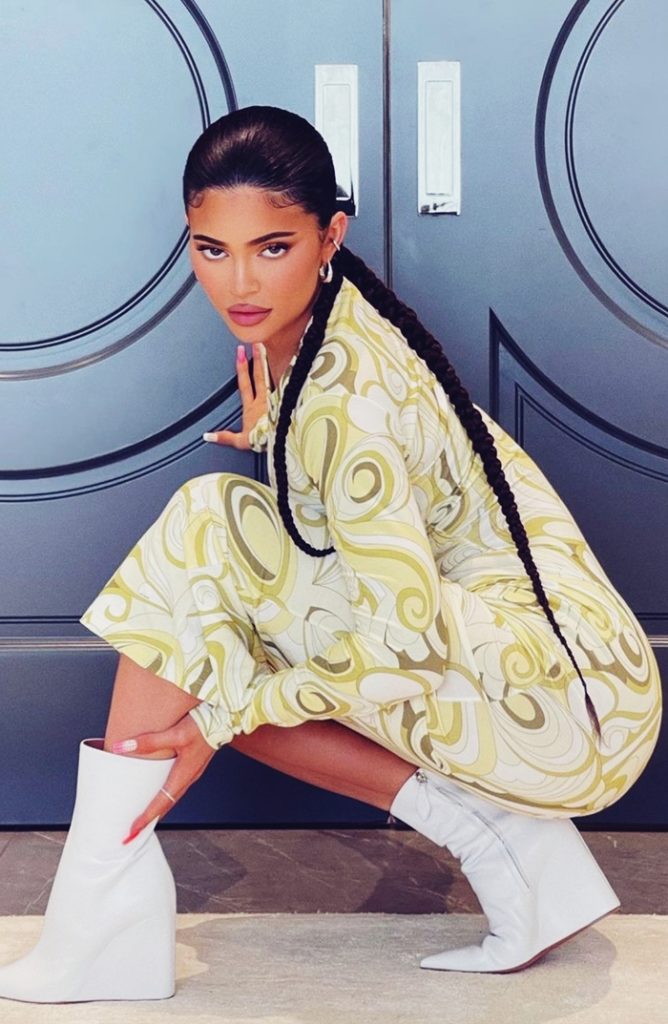 The best part about this hairdo apart from making the heads turn is the fact that it's totally doable and doesn't require a professional's help.
Here's how you can recreate the Sleek Double-Braided Ponytail Hairstyle.
Step 1. Prep your Hair to Create a Sleek Base
Start with clean, washed hair. Blow dry it and create a smooth finish with a flat iron. Try to achieve the smoothest finish possible.
Step 2. Create the Ponytail
Run your fingers through the entire length of your hair to make sure it's smooth and tangle free. Now grab all the hair and pull it into a tight, high ponytail just below the crown and while you are still holding it, take a hair brush in another hand and brush everything away from the face creating a smooth hair finish. Secure the ponytail with a hair tie or elastic and your sleek ponytail is ready.
Step 3. Split & Braid
Divide the ponytail into 2 equal parts and start braiding each one-at-a-time. You might have to keep brushing the hair in-between to avoid any tangles. Keep the braids smooth and tight and braid all the way down till the tip of the hair. Secure the braids with hair ties or elastic. 
Step 4.  Finishing Touch
To add that glossy shine and a smoother finish, take a few drops of hair serum in your hands and gently run over the entire length of the hair. Starting from a few inches away from the roots, all the way to the tip of both the braids.
Your Super Sleek Double- Braided Ponytail Hairstyle is ready. This hairstyle will look great all summer long! 
Thanks Kylie for this Hairstyle Inspiration 🙂