Birth control methods include a range of different drugs, devices, surgical procedures and sexual techniques that prevent conception. Most people today are sexually active and not all of them are having sex with the intention of having a family. In fact, you can take it for granted that the majority of people are having sex for the sheer pleasure of it, which makes birth control methods a very important part of their lives.
What is Birth Control and Why Is It Necessary?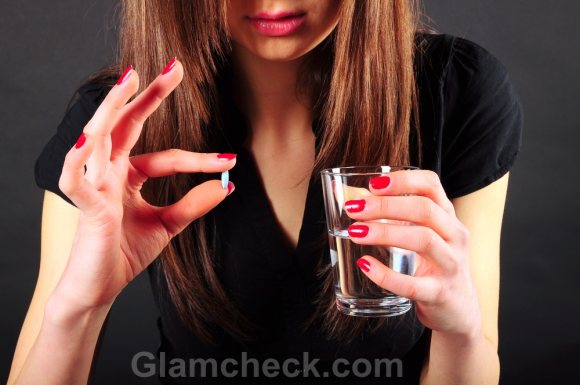 Birth control is a term used for the dozens of methods that you can use to prevent conception. Birth control methods are formally called contraceptives or methods of contraception. Contraception is a contraction of the terms 'contra' (against or in opposition to) and 'conception' (fertilization of the egg by a sperm after sex). Some birth control methods have to be employed during or before intercourse, while other birth control methods can be used after unplanned sex. There are many birth control methods available today so if one type of birth control does not appeal to you or does not suit you for medical reasons then there are a number of other birth control methods to choose from.
There is a rich history of birth control methods ranging from something as simple as having sex on non-fertile days when no other birth control methods were available to the ultra-convenient modern day birth control methods like the contraceptive patch or condoms. Each birth control method offers different levels of protection; and even those that offer the highest levels of protection can fail to do so for a number of reasons. There is no such thing as 100% protection when it comes to birth control methods. The only sure way to avoid a pregnancy is to not have sex at all; this is called abstinence and is one of the most difficult birth control methods to implement. Which is why other artificial birth control methods are needed so that you can have sex without worrying about the consequences.
There are many reasons for adopting a suitable birth control method from the plethora of options available. Following are some of the main reasons that birth control methods are used.
Many people today want to put off having a family because they want to concentrate on their careers or travel or live a little before they settle down to taking care of kids.
Then there are people who just know that they do not want children at all. They thus need to use one of the more permanent birth control methods to keep a pregnancy from occurring.
Sex is exciting and fun. And it is normal to want to indulge in it without having to worry about pregnancy. When you have reliable birth control methods at hand, you have the freedom to fully explore your sexuality.
You may not get all that much action in the bedroom, and may not have had sex for a long time. But there is the off chance of a one night stand occurring now and then. If you have some birth control methods already in place, you are less likely to hesitate before taking that leap.
Family planning is one of the top reasons for employing birth control methods. Family planning is nothing more than limiting the number of children in a family or spacing out the births so that there is a sufficient age gap between siblings. The latter is actually recommended so that there is enough time for the parents to focus on the earliest developmental years of each of their children to ensure a healthy, happy childhood.
There are more people on the planet than resources. Birth control methods are an important part of curbing the population explosion.
Women who are not sexually active but who live in high-risk locations where the possibility of rape is imminent are desperately in need of birth control methods.  Female investigative reporters who travel to war zones or politically-charged countries will usually employ some of the birth control methods before leaving to prevent a pregnancy arising from an unwanted sexual encounter.
We can divide birth control methods into many categories based on several variables. In this post, we'll be looking at the different methods of birth control depending on who they are intended for – men or women.
Birth Control Methods for Women
There are more birth control methods for women than there are for men. This may seem sexist to some, but it actually empowers women and gives them more control and freedom when it comes to sex and exploring their sexuality. Plus, since women are the ones who will bear the biggest burden if they get pregnant, it is quite a blessing that there are so many birth control methods for them to choose from to reduce the chances of that happening.
Contraceptive Pills
Contraceptive pills, more popularly known as The Pill, are the most widely used form of birth control methods for women. They are 98% effective, very convenient to use (just pop a pill), and a non-invasive form of birth control. There are two types of contraceptive pills:
The Pill is a combination of two hormones – estrogen and progestin.
The mini-Pill is only-progestin. The estrogen is avoided here since it is responsible for side effects.
Both are highly effective birth control methods. The pills usually come in packs of 21 since this is a three-weeks on, one-week off dose. However, since it is sometimes difficult to remember when the one-week off is over and when to begin a new pack of birth control pills, some packs will come with an additional seven pill which are nothing but placebos and which takes the guesswork out of deciding when to start the new pack.
Pros
The obvious advantage of contraceptive pills is that they are one of the most convenient birth control methods.
When protection is no longer desired, you simply get off the pill.
Several women report an almost complete cessation of pain during periods when they are on the Pill.
One of the most effective birth control methods around.
Cons
Studies on contraceptive pills have shown that long-term use may have a negative impact on the reproductive system. Some women find that it takes them a long time to get pregnant once they get off the Pill.
When you finally do get off the pill for whatever reason, your body is likely to experience some withdrawal symptoms.
You have to visit a doctor to renew your prescription, although in some countries where population is a real problem, contraceptive pills are sold over the counter without a prescription to encourage family planning and reduce the number of unplanned pregnancies.
If you have a bad memory and do not remember to take youttpill everyday, this may not be the most effective of birth control methods for you.
The contraceptive pill falls in the family of hormonal birth control methods. Hormonal birth control methods are not suitable for women who smoke, are above 35 years of age, have cancer, have blood clots, are at high risk of or have a history of heart conditions.
Contraceptive Injections
Since the birth control methods of contraceptive pills have been so effective at preventing pregnancy, researchers are always looking for different and more convenient ways to administer the very same hormones that are present in the Pill. Contraceptive injections are relatively new in the world of birth control methods. But they are fast catching on as the preferred birth control option for the modern woman.
Pros
Depending on whether you have been given the three-month or six-month contraceptive injection, you will not get your period for three to six months during which the medication is effective in your body. For many modern women with jam-packed lives, this is a much-welcomed bonus.
Obviously, this is one of the most convenient birth control methods. Once you get the shot you do not have to worry about getting pregnant.
One of the incredibly effective birth control methods.
Cons
While not getting your period for three to six months is a boon to many women, there are repercussions to interfering in such a massive way with the body's natural systems. There is still no research done on the far-reaching implications of contraceptive injections, and considering that this is one of the newer births control methods, it is hard at this point to say what the long-term effects will be.
The more convenient birth control methods come at a price. Contraceptive injections are not as easy on the pocket as other birth control methods.
There have been some instances when stopping the contraceptive injection after taking it for one or two years has led to massive vaginal bleeding and pain.
Contraceptive Vaginal Ring
The vaginal ring is based on the same principle as other hormonal birth control methods, except that instead of popping a pill you place a soft flexible ring in your vagina which releases the hormones estrogen and progestin over a three-week period. You take out the ring after three weeks – in the same way that you would stop taking your contraceptive pill every three weeks – and you will get a menstrual period in the fourth week.
Pros
There is no wrong way to insert the vaginal ring. So there is no technique to learn and you will not be without protection because of wrong positioning since this doesn't matter.
Hormonal birth control methods offer about the same level of protection whether they are taken in the form of pills or shots or vaginal rings – 99%.
Cons
The vaginal ring can slip out. If it slips out and remains out for under three hours, then you can just wash the ring and re-insert. But if it has been out for more than three hours, then you will have to use some extra contraceptive method like a condom until the ring has been back in for 7 days in a row.
Women with a history of or suffering from heart disease, stroke, cancer, diabetes, blood clots are not ideal candidates for hormonal birth control methods like the vaginal ring.
Contraceptive Patch
This is quite an innovation in birth control methods. The skin is an organ. This means that it is alive and able to absorb into the blood stream whatever you put on it. So the contraceptive patch has the very same hormones that are present in the combination contraceptive pill – estrogen and progestin. And it is just as effective as other birth control methods that introduce hormones into the body to prevent pregnancy. The contraceptive works on the same principle as a nicotine patch for smokers. The dose is the same as the contraceptive pill. You wear one patch a week for three weeks, and then don't wear it for a week in between which is when you will get your period.
Pros
Not having to remember to pop a pill is the best part of such convenient birth control methods.
The patch is one of the birth control methods that offers the highest level of protection against pregnancy – starting at 99%.
Cons
All hormonal birth control methods will have the same disadvantages. Exposing your body to long-term artificial hormones is, in a way, messing with its natural process and it can lead to repercussions.
You still have to remember to take off one patch at the end of a week and put on a new one. If you don't, you will not be protected against pregnancy until you do put on a new patch and even then you would be required to use some other birth control methods until your next period. The use of the patch must be continuous, just like the use of the contraceptive pill.
You may experience side effects with some hormonal birth control methods such as headaches, nausea, or breast tenderness.
If you are prone to allergies, the patch may make your skin red or give you a rash on spot where it is applied.
Hormonal birth control methods such as the contraceptive patch are not recommended for women who are at high risk or have had heart disease//stroke/ breast cancer, and women who have blood clots.
Hormonal birth control methods are also not a good idea for women who smoke and are above the age of 35.
Diaphragm
A diaphragm is a dome-shaped piece of latex or silicone which is inserted in the vagina before sex and prevents sperm from getting through.
Pros
The same diaphragm can be re-used for as long as three years.
When contraception is no longer necessary, you simply stop using it.
This is one of the birth control methods that has no side effects.
It is also one of the cheaper birth control methods.
Cons
You need to be fitted for the right size diaphragm otherwise this will be an ineffective birth control method.
If inserted incorrectly, again, it will be ineffective.
Increases the risk of urinary tract infections.
Spermicides
This is one of the chemical barrier methods of birth control. As you may have guessed from the name, spermicide works by killing the sperm so that they never go beyond he vagina. The spermicide can come in the form of a tablet, gel, jelly, or foam that needs to be inserted into the vagina a few hours before sex. 
Pros
The only good thing about spermicide is that it provides extra protection when used with some other birth control methods.
Cons
Some people are allergic to spermicide which can cause irritation or a burning sensation on the genitals.
 One of the not-so-effective birth control methods.
Usually, doctors recommend that a spermicide be used in addition to one of the other birth control methods.
Can be messy.
Female Condoms
This is one of the relatively less popular birth control methods that not many women use because not many women know about it. Female condoms are as different from male condoms as women are from men. They fall into the barrier method of birth control i.e. they create a physical barrier which prevents the sperm from entering the vagina. Made from polyutherane or synthetic nirile, one part of the female condom is inserted in the vagina while the other end of it is left hanging outside.
Pros
The good thing about this birth control method is that it gives women the same freedom as male condoms give men. If you have a female condom handy at all times, you do not need to be on any of the other medical birth control methods and can
Female condoms are an excellent option if you are not in a relationship and do not have sex very often.
Cons
Female condoms are not very easy to get a hold of because they are not one of the popular birth control methods and are thus not all that widely available. You may not always find female condoms at your drug store and may have to order them specially if this is your preferred birth control method.
They can be a little expensive.
This is one of the more physically uncomfortable birth control methods.
If not inserted properly, it will be a completely useless birth control method.
You have to pick the right size or it will not offer optimum protection.
Contraceptive Sponge
The contraceptive sponge is a blend of both chemical and physical barrier birth control methods. A sponge or foam with spermicide is inserted into the vagina at least an hour before intercourse and held in place at the cervix because of a depression in the design of the sponge. It needs to be put in place before sex. The spermicide kills sperm during intercourse and the sponge physically prevents any sperm from getting through.
Pros
This is one of the more convenient birth control methods. Small, inexpensive, and easy to use.
Can be bought at a drug store without a prescription.
Since the sponge is barely perceptible, it does not hamper the sexual experience.
Cons
The effectiveness is not as good when compared to other birth control methods. It has a pregnancy prevention rate that varies from 80% to 96%.
The spermicide in the sponge can cause an allergic reaction in either of the partners.
This is one of the birth control methods that raises the risk of urinary tract infections.
Leaving the sponge in the body for too long can cause toxic shock syndrome.
IUD or Intra-uterine Device
An IUD or an intra-uterine device is one of the more popular birth control methods for women over the age of 35. As the name suggests, an intra-uterine device is a T-shaped plastic device that has to be  implanted in the uterus through the cervix. The more common IUD is the one that contains copper, which is why this birth control method is known as the Copper-T. The presence of a foreign object makes the uterus a hostile environment for implantation, thus preventing pregnancy. The IUD also kills sperm so that they cannot fertilize the egg. Some IUDs use hormone-releasing techniques that work on the same principle as other hormonal birth control methods. But these are not very widely used.
Pros
This is one of the safest birth control methods for women.
An IUD lasts for five years. So you do not have to worry about other birth control methods for a really long time after you get this one.
Cons
The copper IUD is thought to cause a heavier than usual menstrual flow.
There is a small chance that the IUD will cause a small tear in the uterus.
About 2% of all IUDs get expelled through the vagina, especially during the first few months of use.
Heavy bleeding during periods.
May cause weight gain.
This is one of the more expensive birth control methods.
When you want to stop using this birth control method, you have no choice but to go see a doctor to get the IUD removed.
Emergency Birth Control Methods
If you are sexually active and plan on being so for awhile, then it is highly recommended for your own sake that you get on one of these birth control methods as soon as possible. But what if you have not considered birth control methods at all and have sex without any form of protection? Fortunately, there are now birth control methods that you can take in emergency situations like these. Mainly, the emergency birth control pill, popularly known as 'the day after' pill. Emergency birth control pills have the same hormones as normal contraceptive pills but at much, much higher concentrations.
Pros
Emergency birth control methods are over-the-counter pills in many countries. So you do not even have to visit a doctor if you have unprotected sex.
Very effective birth control methods if taken according to instructions within 72 hours of sex. The sooner after sex you take it, the greater the protection against pregnancy it can offer you.
Cons
The high levels of hormones in emergency birth control pills may not agree with everyone. There may be side effects like nausea or bleeding, or worse.
This is called an "emergency" birth control method for a reason. It is a risky combination of medication  that can only be justified in case of an emergency. It is not something you can or should rely on as a regular birth control method.
Because there is some level of risk to this birth control method, it is a prescription medication in some countries. So depending on where you live, you might have to visit a doctor just to get hold of the medication. This may be inconvenient for lack of time, money, or simply because of embarrassment.
Birth Control Methods for Men
Condoms
When you think of birth control methods for men, the first thing that pops into your head is condoms. Condoms fall under the barrier method of contraception. This means that it creates a barrier or blocks the sperm from entering the vagina. A condom is a latex or polyutherane covering for the penis that has to be put on before penetration. Of all the birth control methods, condoms are the only ones that can protect against sexually transmitted diseases as well.
Pros
One of the main reasons that condoms are one of the most preferred birth control methods is that they are easy on the pocket. Apart from total abstinence – which is free but not everyone's cup of tea – condoms are the cheapest of all birth control methods.
Condoms are about 98% effective at preventing a pregnancy. Combined with a second method of birth control – usually on the woman's part – you have close to 100% contraceptive protection.
There are no nasty or unexpected side effects with condoms, unless you are allergic to latex. But if you are, there are hypoallergenic condoms available now too.
You do not need a prescription for this birth control method.
They are available widely at drug stores, department stores, the mom 'n' pop shop, and even dispensed in machines at public places.
Condoms are the only birth control methods that can enhance your sex life. There are ribbed condoms, flavored condoms and colored condoms that can spice things up in the bedroom.
Cons
Condoms tear. There goes your protection.
A condom can, in some cases, reduce the sensations of intercourse and make the experience less pleasurable for both women and men. However, they are making thinner condoms now so fewer people complain about this.
Reaching for a condom and putting it on smack in the middle of a wild, passionate sexual encounter can be a real mood killer.
Surgical Birth Control Methods
Sterilization or surgical birth control methods exist for both men and women. Vasectomy is one of the permanent surgical birth control methods for men while tubal ligation is one of the surgical birth control methods for women. After these procedures, you can never have children again.
Not a lot of men find this birth control method appealing as they feel that it compromises on their manhood and makes them feel emasculated. While women are more open to the idea of sterilization, it puts them at risk of hitting menopause earlier than is normal.
All surgeries carry some amount of risk, no matter how routine the procedure or how skilled the doctor. So while these surgical birth control methods can seem perfect for monogamous couples or those who are sure that they do not want children, remember that there is always the risk that something will go wrong and you could end up with more complications than you signed up for.
Natural Birth Control Methods
Before the advent of modern birth control methods, folks had to rely on natural birth control methods to prevent pregnancy. These natural birth control methods are not really used anymore because they are not very effective when compared to the modern birth control methods that are so widely and cheaply available. But there are a small number of people who still prefer natural birth control methods.
Timing Sexual Activity
This was one of the earliest birth control methods used and some communities and religions that do not believe in artificial and modern birth control methods will still resort to in order to prevent conception. This birth control method involves having sex on the 'safe' days of the menstrual cycle i.e. when ovulation is not occurring. This would generally mean the first 10 to 12 days after the last day of a period, and about 5 days before the onset of the next period. There are several tools today that can tell you exactly when you are ovulating, down to the hour, so you do not have to rely on guesswork. However, this is not the most reliable of birth control methods since there could be errors in calculation, plus the sperm can remain in the body for a few days after sex as well so there is a possibility of conception when the egg finally descends into the fallopian tubes even if you do not have sex on the exact days of ovulation.
Withdrawing Before Ejaculation
Also known as coitus interruptus (coitus – sexual intercourse; interruptus – interrupted), the withdrawal method has been one of the more popular birth control methods for centuries. This involves pulling the penis out of the vagina just when the man is about to have an orgasm. The theory is that the sperm in the ejaculate will not enter the vagina and thus there will be no chance of conception. This is one of those birth control methods which you should not wholly rely on because it is not always effective. There is always a possibility that the penis will not be withdrawn in time and some sperm will be deposited in the vagina. There is also sperm present in the pre-cum – the fluid on the tip of the penis when a man is excited.
This too was one of the more popular birth control methods and is still used today by teens who have limited sexual education and even by some older couples who do not want to interrupt a passionate lovemaking session to reach for protection.
This birth control method is not guaranteed to prevent pregnancy. If performed incorrectly, there is a 10% chance of an accidental pregnancy. Fortunately, there are safer and more effective birth control methods available so you do not have to rely on one so fickle and with such a wide margin of failure.
Abstinence
You could try not having sex if you want to prevent a pregnancy. But if you are in a relationship or if you generally enjoy sex, then this is not a viable option for you. A good birth control method should offer you protection from pregnancy without interfering with your way of life.
Which Birth Control Method is Right For Me?
Are you in a monogamous relationship where the choice of birth control methods can be discussed and shared with a partner?
How often do you have sex?
Do you want birth control methods to delay childbirth or are you done having children altogether?
What is your budget?
Do you suffer from existing health conditions or are you at high risk for any major disease?
Are you on any other prescription or over-the-counter medication?
Do you smoke?
What is your age?
Are you good at remembering to take regular medication?
How well do you understand the workings and risk of the birth control methods you are considering?
By answering these questions with the help of your doctor you get a better understanding of your sexual activity, your lifestyle, your family planning needs and the suitability of certain birth control methods for you. You also have to determine a couple of other things like how comfortable you are with using certain kinds of birth control methods, and the possible side effects of some birth control methods and if you are OK taking a risk with them.
Of course, wading through all these birth control methods and contraceptive options should be something you do with your doctor so that she may point out a certain aspect that you have missed  or to clear a doubt that is keeping you from employing an otherwise attractive method of birth control.
Choosing from these birth control methods should not be a hassle. There are so many birth control methods that a simple visit to your doctor is usually all it takes to pick the best option.
Remember though that birth control methods do not protect you from sexually transmitted diseases,   except for condoms This is why public service announcements and STD awareness programs stress on using condoms during sex. You can also reduce your  chances of contracting an STD by reducing the number of partners that you have sex with. It is also not out of form today to ask your partner or partners to get checked for STDs.
Image: Shutterstock