Bollywood actress Bipasha Basu brought a global trend to Indian shores in a big way recently. Her successful implementation of the peplum silhouette will ensure that it catches on quickly.
Her look
Refined
What she wore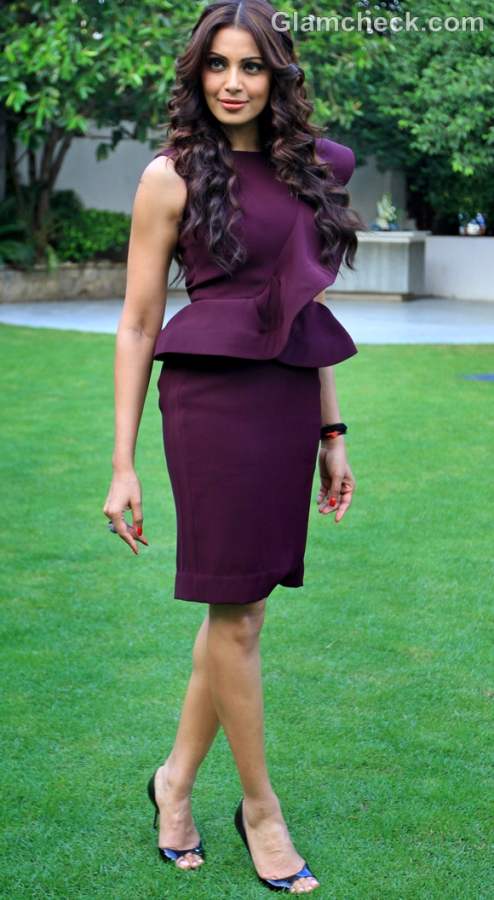 Bipasha Basu sported a modern, cultivated outfit. She slipped into a sleeveless, knee-length purple dress with a peplum silhouette which extended upward and diagonally across the bodice. She accessorized with black open-toed heels, a turquoise-stone ring and a black bracelet. Coral nail polish added subtle accents of sassy color to her ensemble.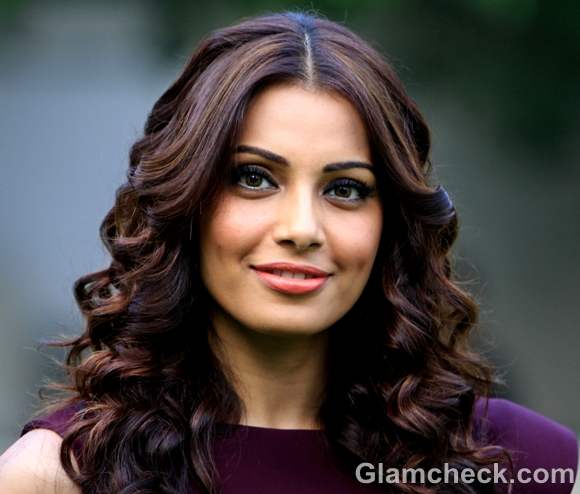 Her hair and makeup were just as svelte as her clothes. Her long brown locks were first emblazoned with subtle purple highlights and then teased into tight curls which cascaded down her shoulders from a center parting. A soft rose lippie, light purple eye shadow and mascara completed her cultured look.
Get the Look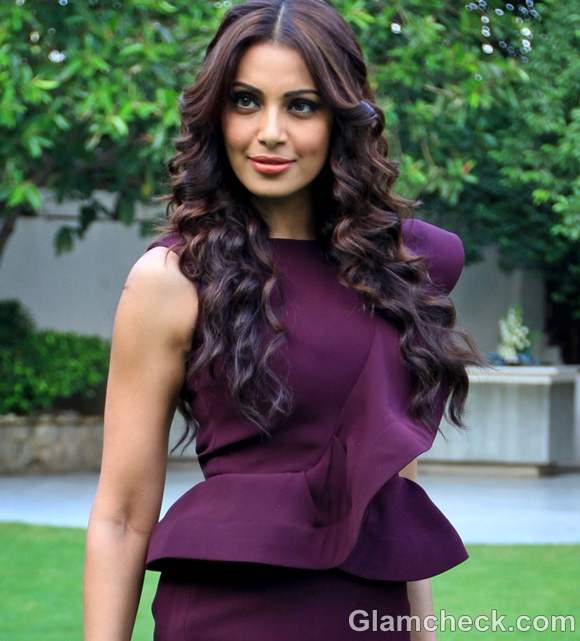 The peplum skirt has been a popular fashion trend this year with even the Duchess of Cambridge sporting the look. The elegance and old world charm of the peplum combined with the modern cut of the outfits they are designed into allows for a sophisticated, feminine ensemble with a timeless appeal. A peplum silhouette can give the impression of curves even if you are very skinny, which is perhaps why it is favored by those with petite frames.
You will need a pair of sexy heels to complete this ensemble. Kitten heels and stilettos will look best. Avoid platforms and wedges.
How and where to sport the look
This look will go down well for a fancy brunch, a date or any event, day or night, which calls for a dollop of superior style.  
Image: Indian Photo Agency