Aiyya press meet had Rani Mukherjee on a roll. The romantic comedy stars Rani Mukherjee and south star Prithviraj. The film is due to release on the 12th of October. The lady in attendance wore a traditional ensemble and had  gorgeous hair flowing down till the waist.
Glossy Hair-do How to: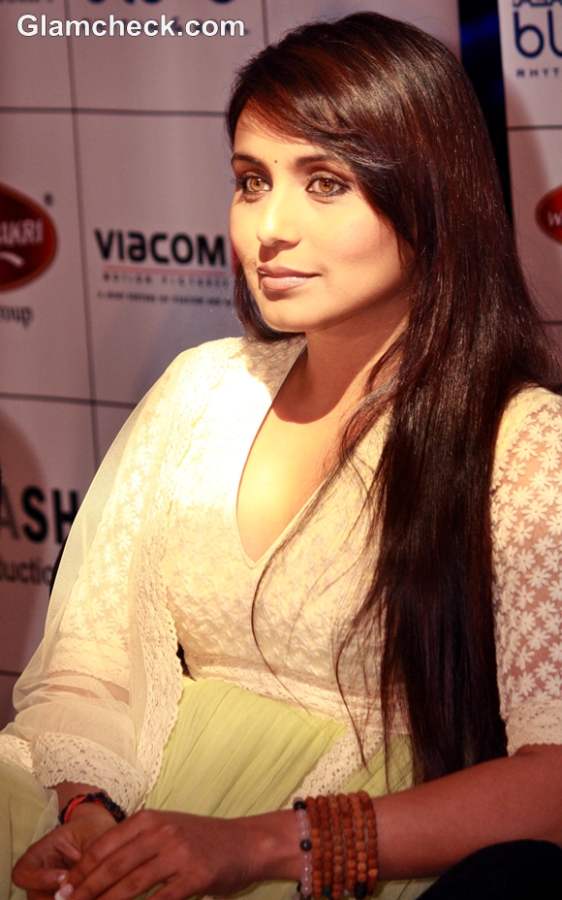 Rani Mukherjee Glossy Side Swept Hairstyle
Rani looked every bit of the delicate damsel that she is. A mint green Anarkali with an empire-line draped her body. The luscious hair was swept to one side of her shoulder. The blow-dried silky strands were perfectly in tune with the bangs on her forehead. With hair so lovely, we think the battle is half won.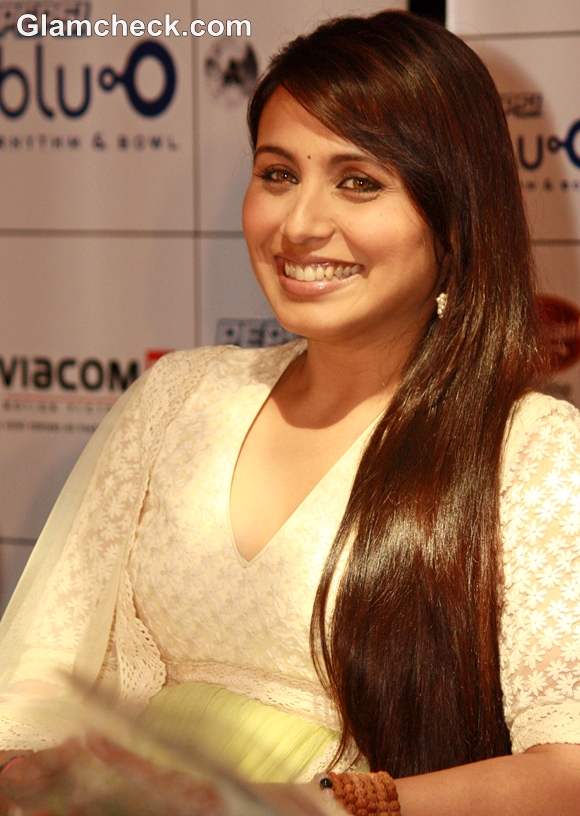 Rani Mukherjee hairstyle 2012
We conclude that the dazzling golden hair needs to be kept open as she has. Wonder where she gets her blow-dry done! The tigress is back and with mane so graceful one could wear it as an accessory. Though Rani wore pearl hoops with the Anarkali, we thought that cascading strands of silk were more than enough!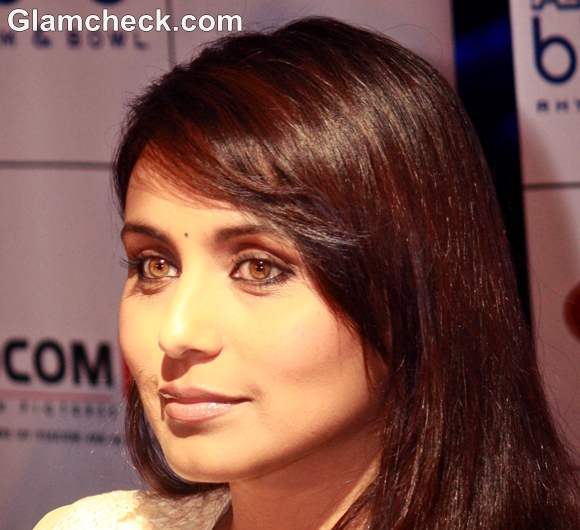 Rani Mukherjee Hairstyle & Makeup
She kept her make-up fresh and dewy. A bit of kohl to accentuate her eyes, gloss for that sexy pout and a little pink blush completed her look. She was as beautiful as ever. We loved her hair and style.
Full marks for that glamorous look! We Love!
Get the Look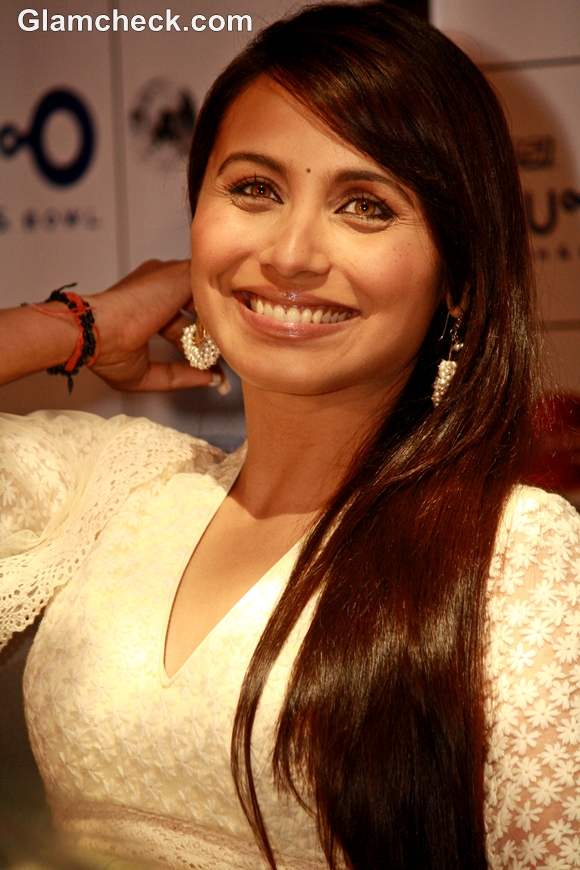 Rani Mukherjee Silky Straight Hairstyle
You desire this gorgeous look that we showed you, right! Follow these three simple steps to get this look.
Wash your hair with a good shampoo suited for your hair type and condition it well
Spritz some shine enhancing serum from a reputed brand. Brands matter you see!
Now time for a good blow-dry
Part you hair in sections and apply a heat protecting spray before the straightening.
Use a hair-iron to straighten your hair. Learn how to use a hair straightener to straighten you hair. Regulate the temperature of the iron. You wouldn't like to burn your strands, do you!
Side sweep your hair and your bangs that fall over your forehead and voila! You are done
Hair Tip: Do not forget to keep your long luscious locks open and side-swept to one side of your shoulder. Look graceful in the days of festivities with this look.
IANS