Ganesh Chaturthi is just round the corner; starting September 17th the nation will start the celebrations for the 10 day long festival. For girls, it's time to sport their best ethnic saree look! So we decided to dedicate today's topic to Ganesh Chaturthi saree style especially for the ladies. Check out these pictures for inspiration.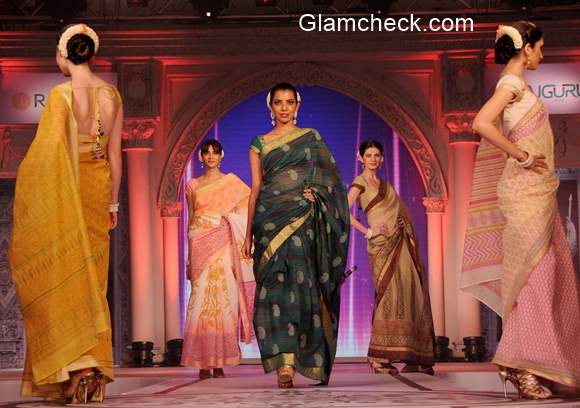 Traditional Saree look for Ganesh Chaturthi
Saree style: Traditional sarees are best suited for the festivities. It's well advised to stay away from semi-transparent nets or chiffon fabrics and colorful, glitzy designs. Silks and cotton blends with slightly ethnic prints are what we prefer.
The blouse designs are also nothing too fancy or adventurous; a classic design with a deep tie-up back looks good.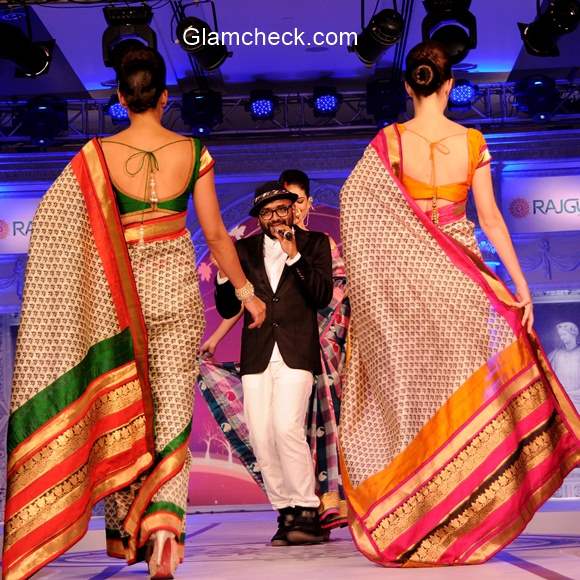 Traditional Saree for Ganesh Chaturthi
Accessories: This year's trend calls for simple and subtle jewelleries but yes, nose ring or naath is a must! You can either add a pair of jhoomkis for earrings but remember to keep the focus on one element at a time.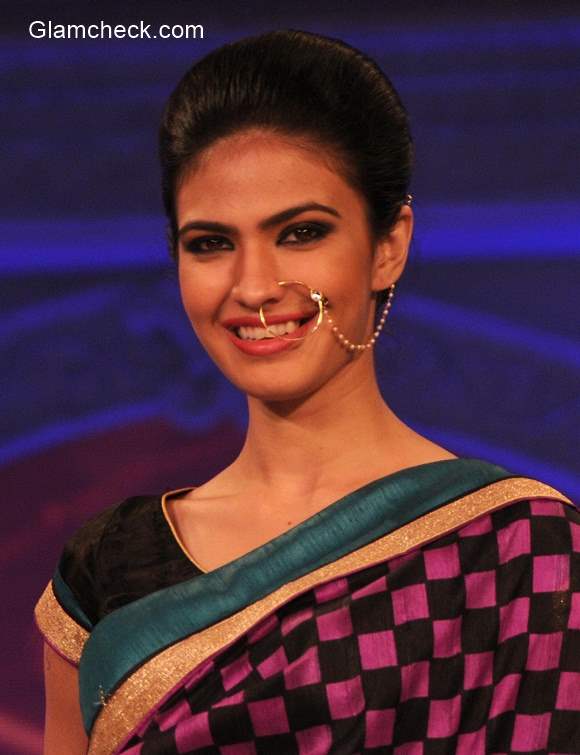 Indian Nose Ring Traditional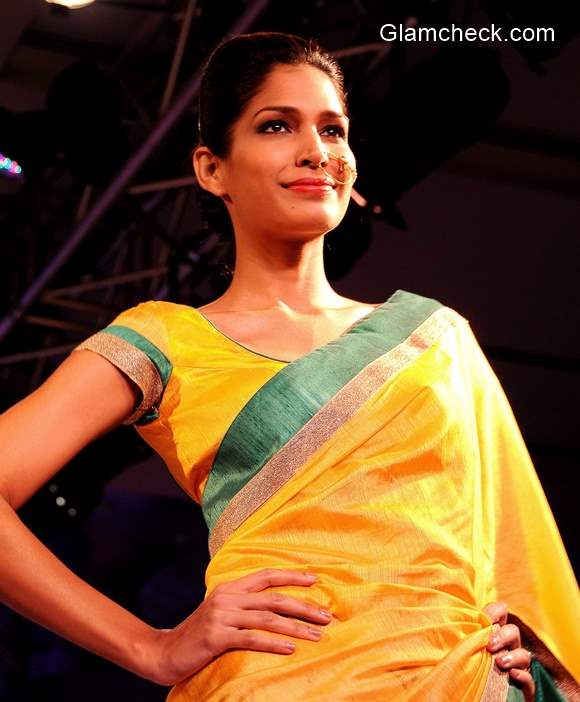 Nose Ring Nath
Hairstyle and Make-up: All the fun, celebrations and crowd tend to make one sweaty. It's a good idea to pull your hair into a classic chignon or bun. To finish off, accessorize your hair with traditional mogra flowers.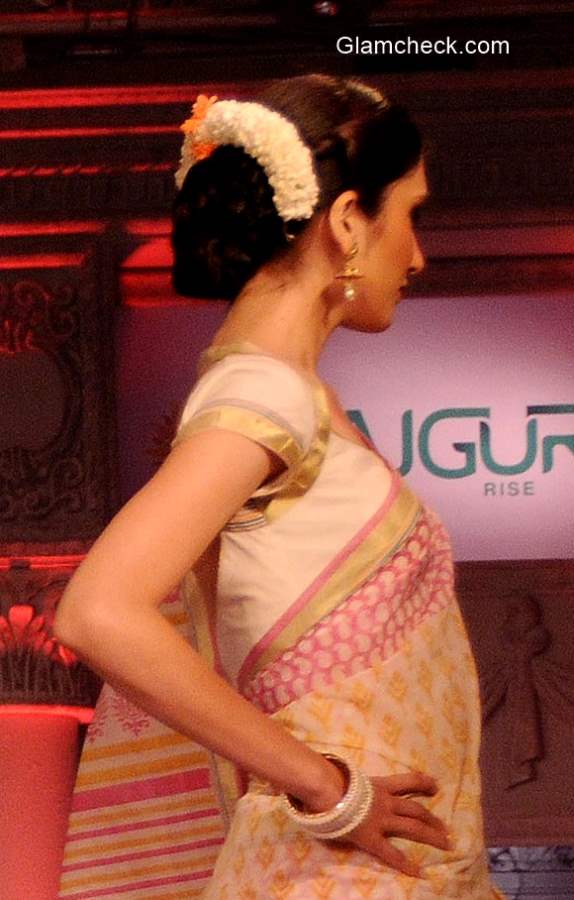 Gajra Hairstyle
For make-up, dark kohl-lined eyes or intense black liners are in trend. A strong brow game, your favourite lip-color and there, all done for the festivities! Hope you have fun girls!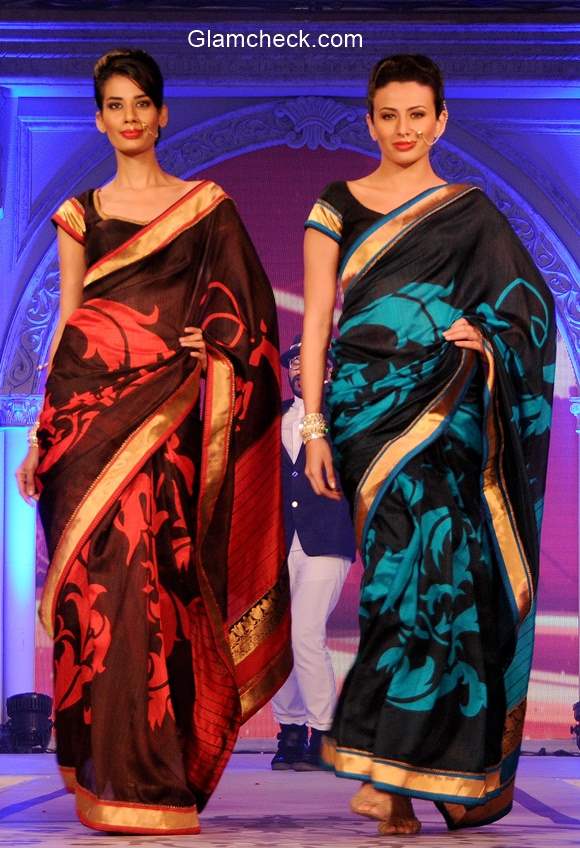 Traditional Saree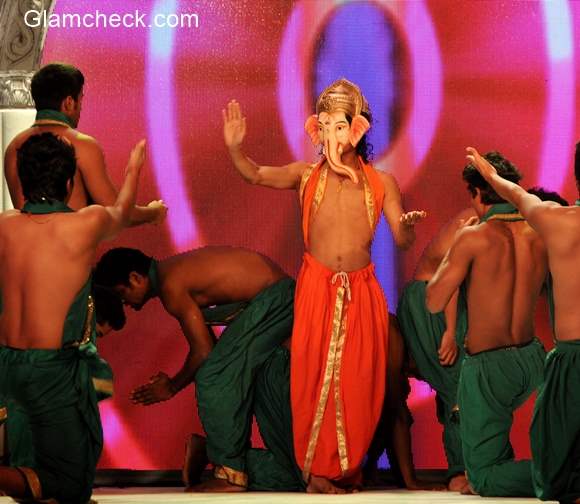 Ganesh Chaturthi
Solaris Images