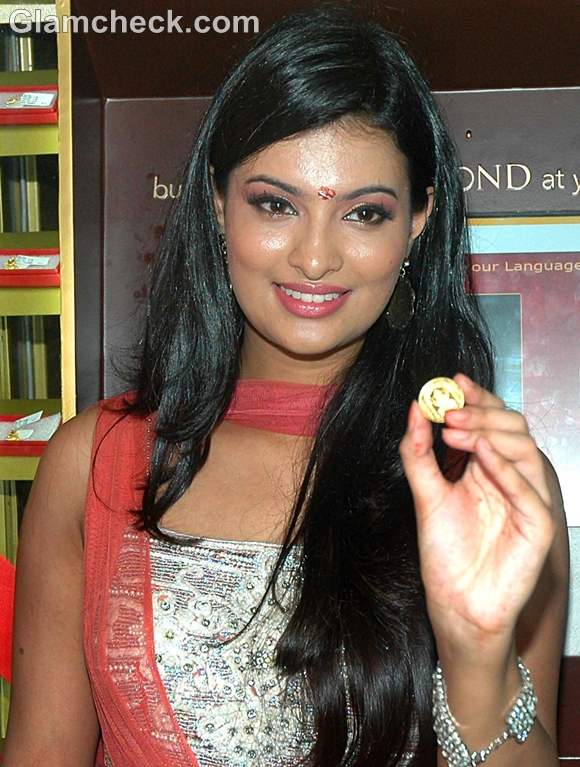 Bollywood actress Sayali Bhagat was thrilled to be invited to inaugurate the launch of Gitanjali Jewellery's Gold & Diamond ATM Vending machine at Lalbagh cha Raja in Mumbai on September 17. This is the third such kiosk to be unveiled in the city following the resounding success of the second one at Siddhivinayak temple. Gitanjali bosses are certain that the machine will be a huge attraction to the thousands of devotees who will visit the venue over the ten days of Ganeshotsav.
You can buy gold and silver coins with an image of Lalbaugcha Raja embossed on it from the vending machine at any time of the day or night. The ATM will also dispense jewellery, saving visitors to the mandal the trouble of navigating the hordes of crowds at jewellery stores this festive season. You can pay with both credit cards and debit cards, and there is even an option to buy with cash.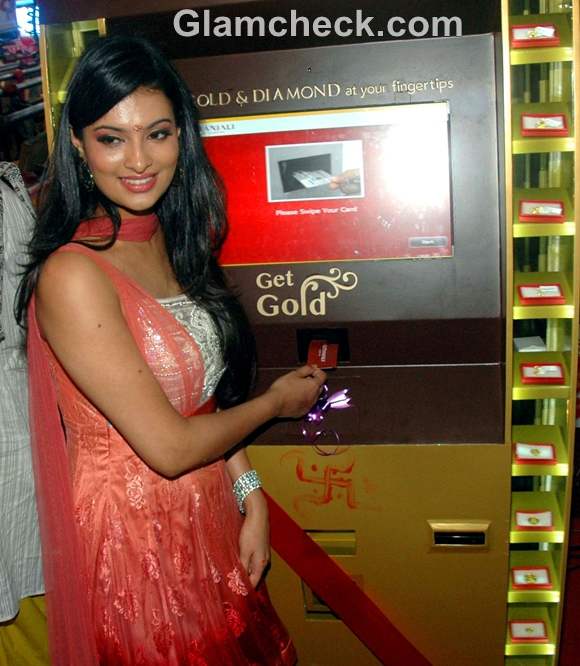 After a quick pooja, Sayali unveiled the machine and used a card to demonstrate how to buy a gold coin from it. The pretty brunette was dressed traditionally in peach, floral embroidered salwar kameez with a silver bust. An opulent diamond-studded bracelet and hooped silver earrings accessorized her outfit.
She went all traditional with her hair and makeup too, leaving her enviably long tresses loose to fall in silky waves down her shoulder. Her lips and eye shadow were a delicate pink that bordered on peach, the hues both complementing and mildly contrasting with her salwar kameez. Darkly-lined and mascarraed eyes completed her look.
Indian Photo Agency