Bollywood actress and former model Kainaat Arora was spotted striking a pose during the Femina Festive Showcase 2013 in Mumbai, India on October 20, 2013.
The Outfit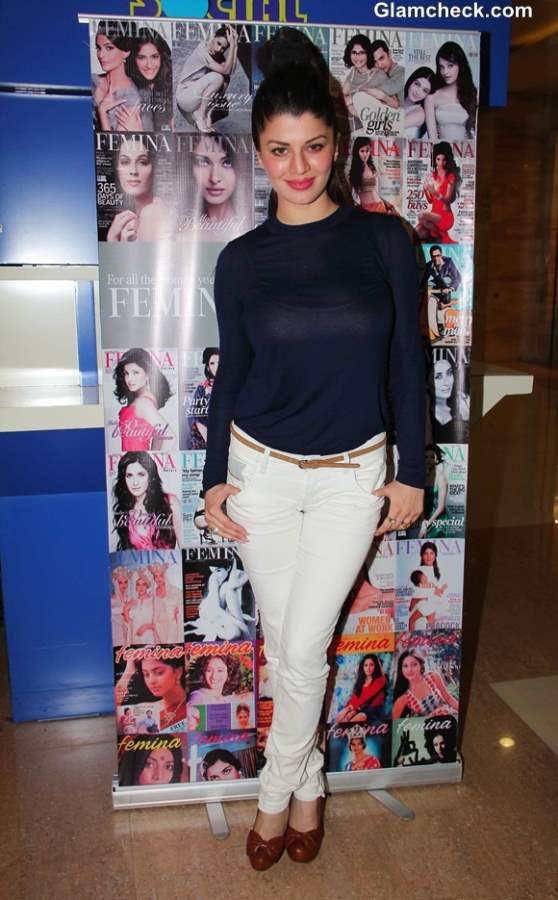 Kainaat Arora Stylish Casul Look at Femina Festive Showcase 2013
The Grand Masti star was dressed very casually, but there was a vibe of high fashion to her look too. She wore faded blue jeans with a full sleeve, crew neck navy top which was quite thin and sheer. Thankfully, instead of wearing just a bra underneath she also wore a camisole, shielding her modesty as well as saving the look from getting tacky. Good call on that one, Kainaat.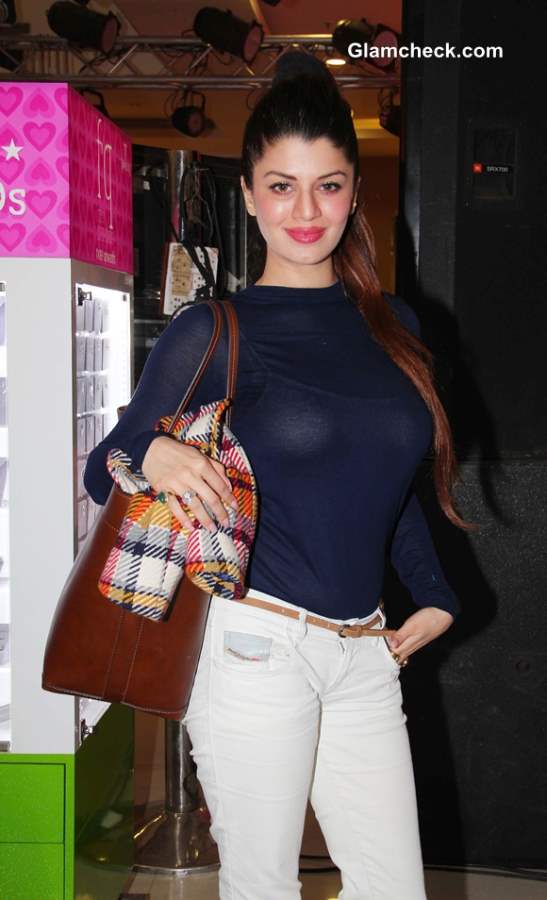 Kainaat Arora Pictures 2013
She went with a brown theme while accessorizing the look, choosing a slim tan belt for her jeans, brown pumps with bow detailing on the front, and a huge plain brown tote.
She also wore a short checked coat and blue sun glasses, both of which she removed once she arrived at the venue but which she carried around with her. As for bling, she resorted only to finger rings.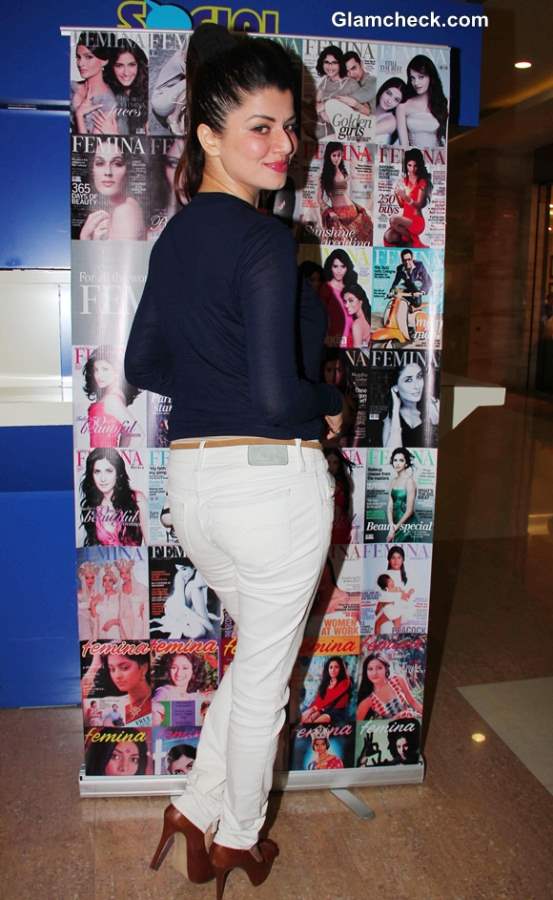 Kainaat Arora Brown and Blue Theme at Femina Festive Showcase 2013
Hair and Makeup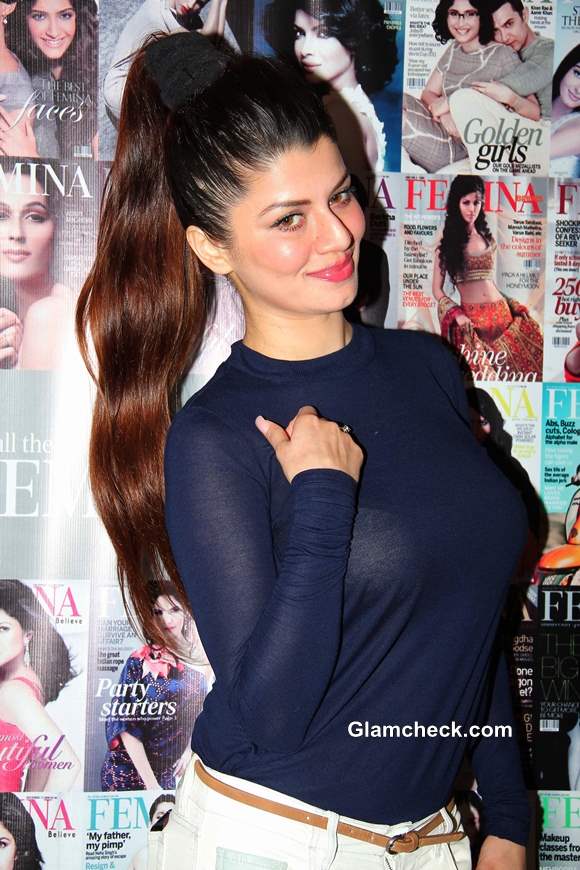 Kainaat Arora Hairstyle 2013
Kainaat fashioned her long wavy brown locks into a high ponytail, held in place by a black scrunchy. Although the rest of her look was quite mature and womanly, the ponytail infused a youthful feel to her ensemble and made her appear playful. She rounded off her look with a gorgeous cherry lippie which accentuated her full pout and generous blush that looked well against the more muted blues and browns of her outfit.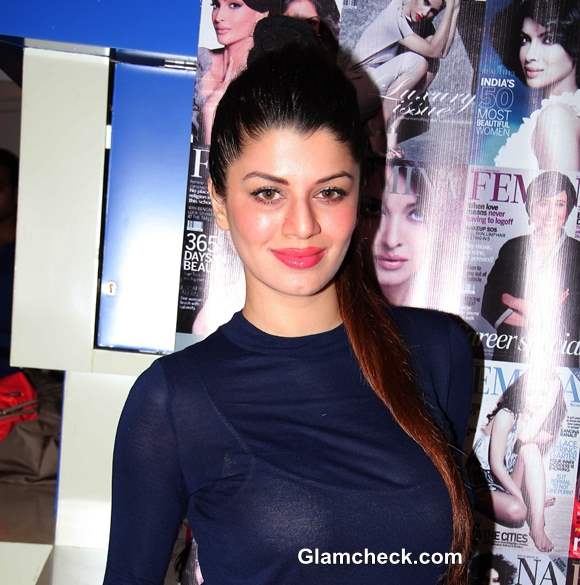 Kainaat Arora Pictures at Femina Festive Showcase 2013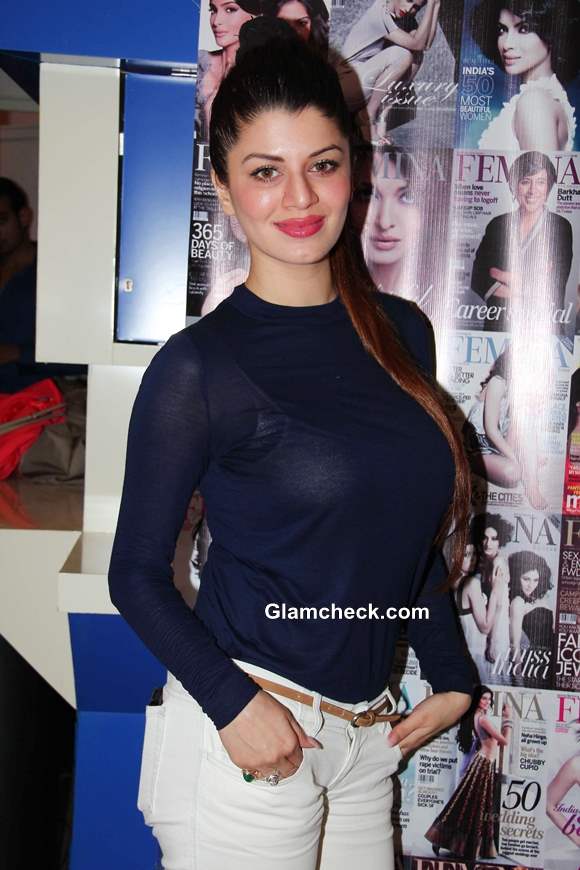 Kainaat Arora Stylish Pictures 2013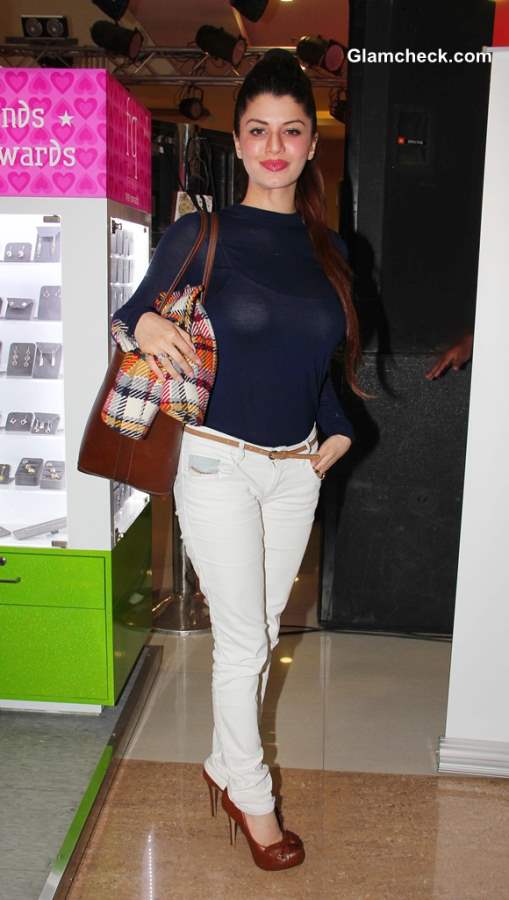 Kainaat Arora casual every day look 2013
She gets a full 10 for her stylish but doable everyday get-up, and also for looking so sexy and so wholesome at the same time. 
Solaris Images