Bollywood actress Tisca Chopra wore her hair in a cute side-swept bun at an event recently. The side-swept bun is a simple but highly feminine hairdo that goes with casual, work and formal outfits with ease. What's more, once you master the do (and it really isn't that hard) you'll create it in less than ten minutes. However, it's stylish enough to look like it's really complicated so you'll be getting compliments for your hairdo skills wherever you go!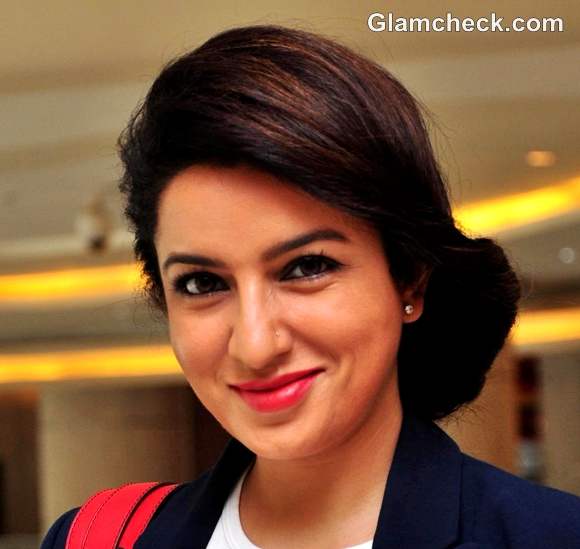 Tisca Chopra side-swept bun hairstyle how to
Here's a simple tutorial for this look. There are several types of side-swept buns and you can experiment with the twists until you find a look you like (different face shapes will require different side buns). But here is the basic framework to get you started.
What you'll need
Hairstyle How To
Hairstyles look better when hair is clean. So wash and condition your hair before you start.
Apply a serum that imparts shine and softness as these are imperative for a sexy side bun.
If you want a messy side bun, don't blow dry your hair after washing; let it air dry. If you want a sleek look, comb your hair with a fine-toothed comb.
Pull your hair over to the side with your hands (approximately above your ear) and make a ponytail. Not too tight though. Leave it a little loose so it looks like your hair has swept there in natural wave. You're almost done.
Roll the ponytail around your finger and then roll it up into a bun. Pin it in place but leave the ends loose so that they stick out of the bun. Voila! Your side-swept bun is complete.
Don't stop there. Raid your hair accessories drawer for hair sticks, flowers or anything else you can put on your bun to up the femininity.
Indian Photo Agency