The Happy New Year director Farah Khan and the star cast of the film, apart from Abhisekh Bachchan, launched a new track 'Sharabi' from their film on 28th October 2014.
The song Sharabhi plays at the end of the movie, along with the end credits. The entertaining video of the song features the entire cast and crew of Happy New Year having fun and dancing along. The track has been sung by Manj, Nindy Kaur and Vishal-Shekhar.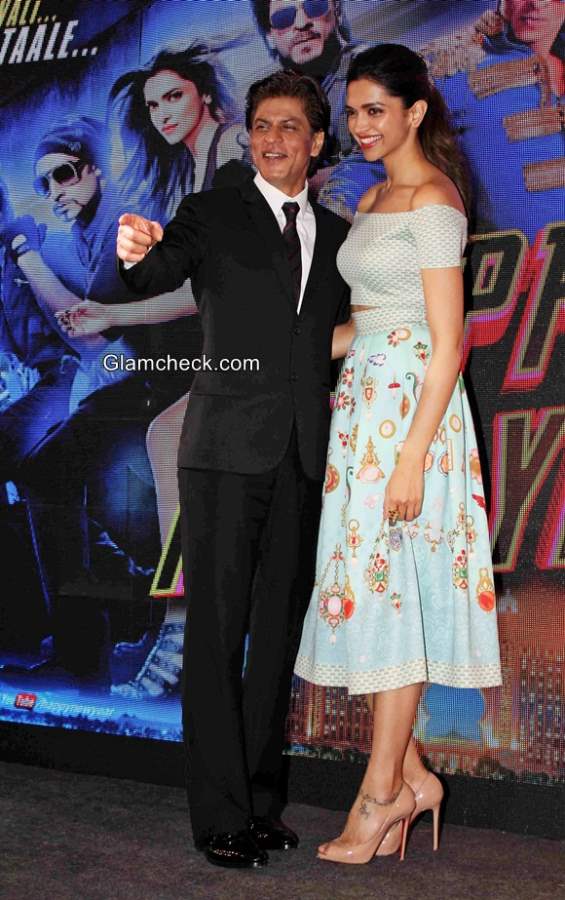 Happy New Year latest track Sharabi Release
While the men were seen in their smart formal suits for the launch event, pretty Deepika added the required glamour.
Sporting yet another look straight from the runway, Deepika wore a Pankaj and Nidhi crop top and skirt ensemble from their Spring/Summer 2015 collection.
Nude Christain Louboutin heel pumps complimented the lovely Pankaj and Nidhi ensemble. She finished off with red lips and her hair pulled back into a ponytail, a style we've spotted quite often on the actress.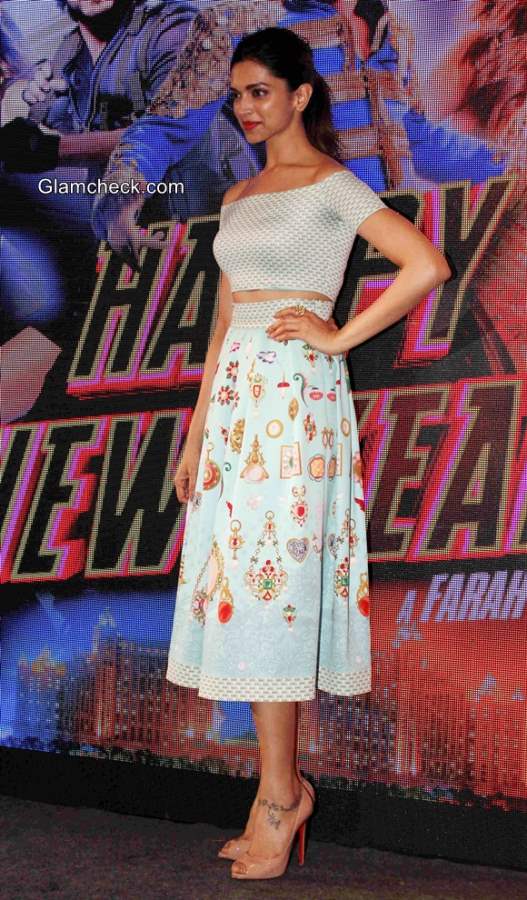 Deepika Padukone 2014
During the launch event, the cast was seen having a blast and going on a kissing spree!
Incidentally, the song Sharabi has landed into a copyright trouble with one of the RDB singer, Surj. RDB is a music group formed by three brothers, Surj, Manj and Kuly in 1997. RDB had been disbanded after the death of Kuly in 2012.
Apparently, Manj composed the song with his brother, when he was a part of the company under the record label, Three Records. The song was first released in 2012 by the RDB music group.
The trouble started when the song in the film Happy New Year was shown credited to the music composers of the movie, Vishal and Shekar under Red Chillies Entertainment.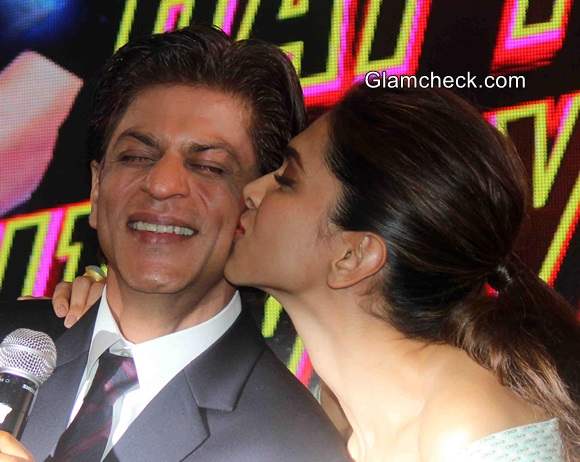 Deepika Padukone kisses Sharukh Khan
The notice has been sent by Surj claiming that the song had been sold to Red Chillies Entertainment with fake documents. The notice required the song to be taken down or the credits be rectified.
Since then, the exclusive original video has been taken down; instead viewers will get to see a disclaimer "This video is no longer available due to copyright claim by Three Records Ltd."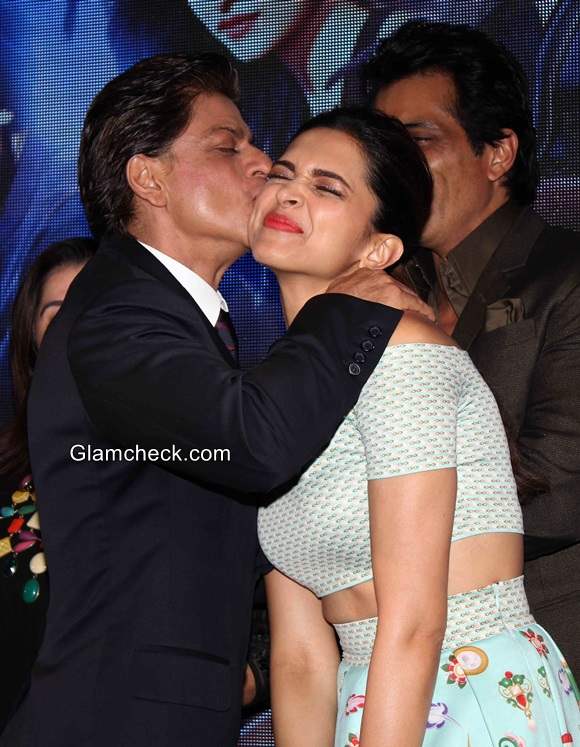 Sharukh and Deepika Padukone Kiss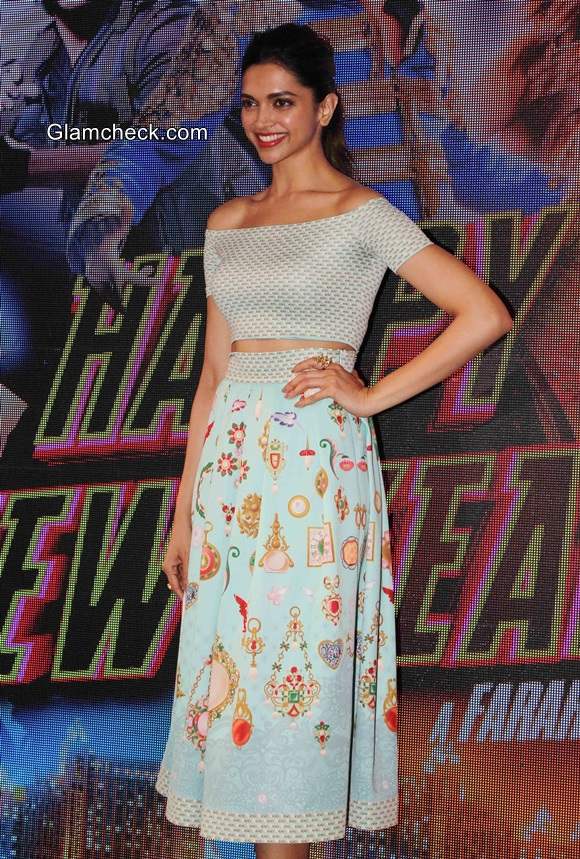 Deepika Padukone at Happy New Year latest track Sharabi Release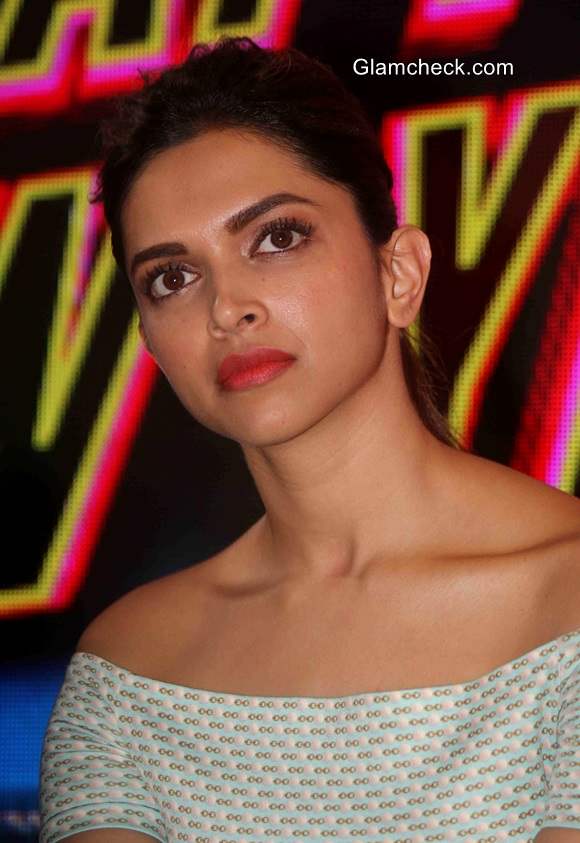 Deepika Padukone pics 2014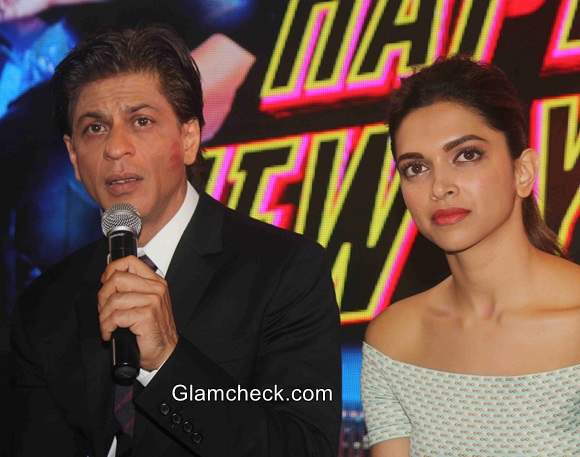 Sharukh and Deepika at  Happy New Year latest track Sharabi Release
Solaris Images