Bollywood actress Juhi Chawla inaugurated Ayushakti's first Ayurvedic franchise centre at Elphistone Road in Mumbai, India on July 23, 2014.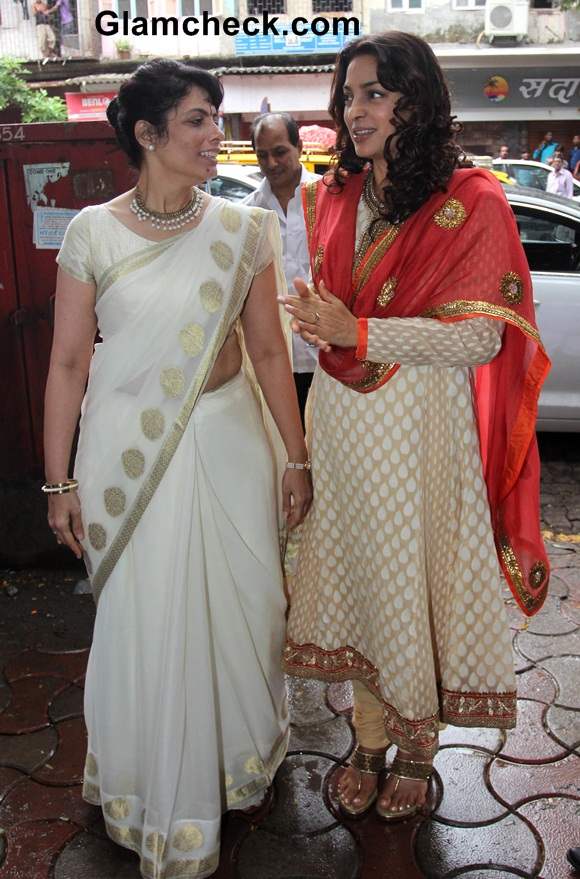 Juhi Chawla Launches First Ayushakti Ayurvedic Centre in Mumbai
The 46-year-old was pretty in an off-white salwar kameez, red dupatta, glittery sandals and curly hair. She is a follower of Ayurveda and believes that it is what has kept her and her family healthy.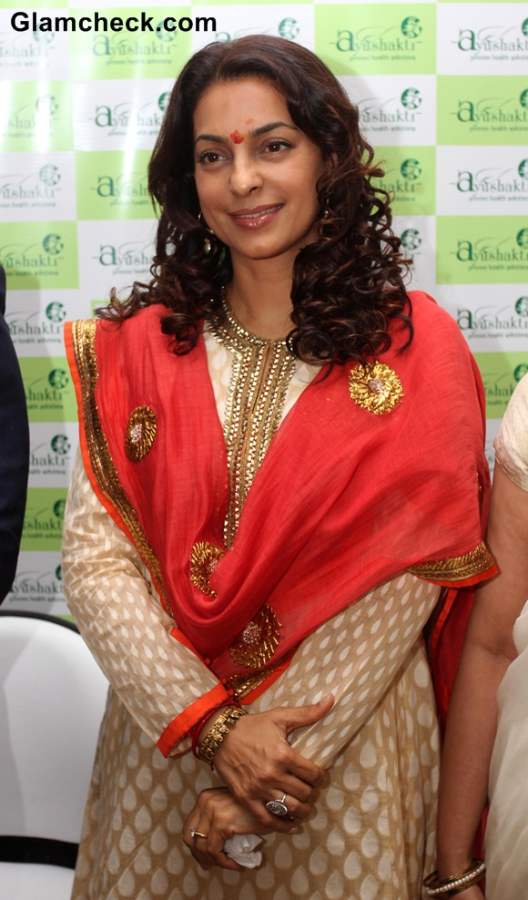 Juhi Chawla 2014 at First Ayushakti Ayurvedic Centre Launch in Mumbai
The new centre is spread over 1500 sp. ft. In the next 3 years, Ayushakti plans to launch 50 more centres in the state of Maharashtra in the cities of Pune, Aurangabad, Satara and Nashik.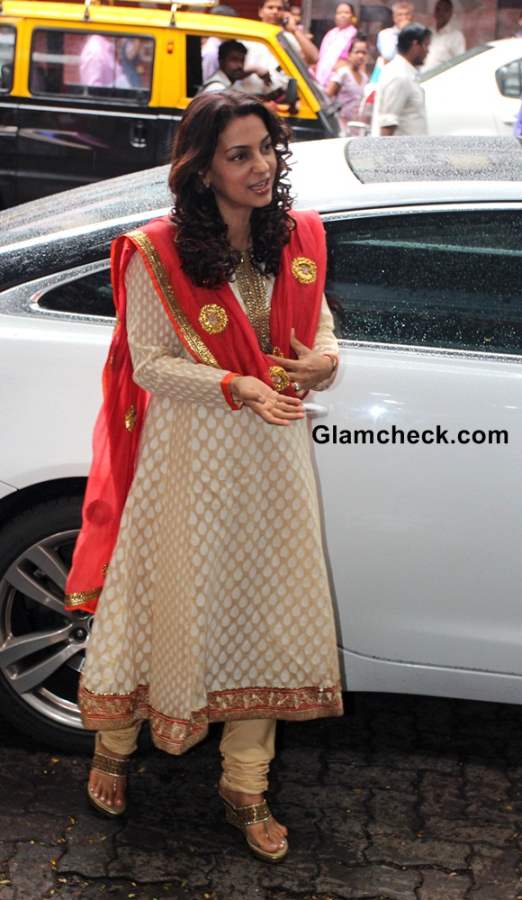 Juhi Chawla 2014 Launches First Ayushakti Ayurvedic Centre in Mumbai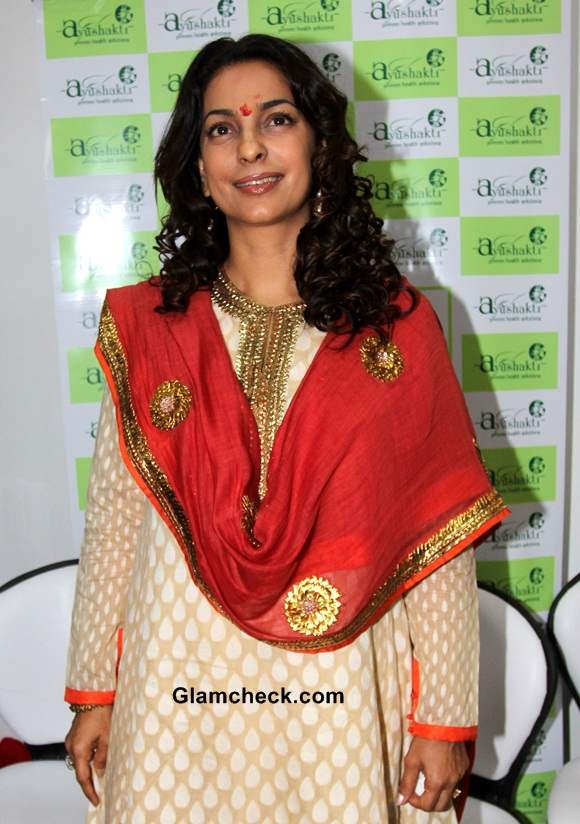 Juhi Chawla 2014 pics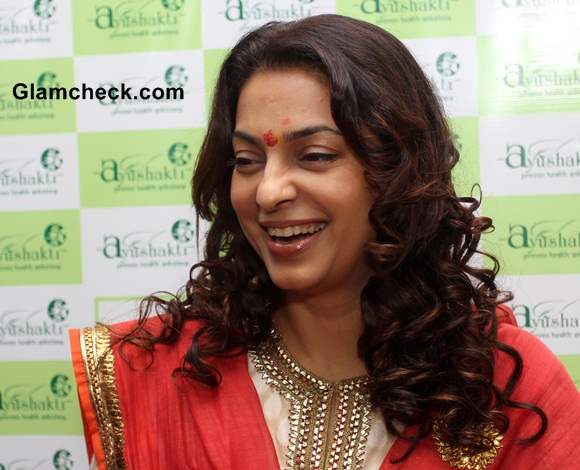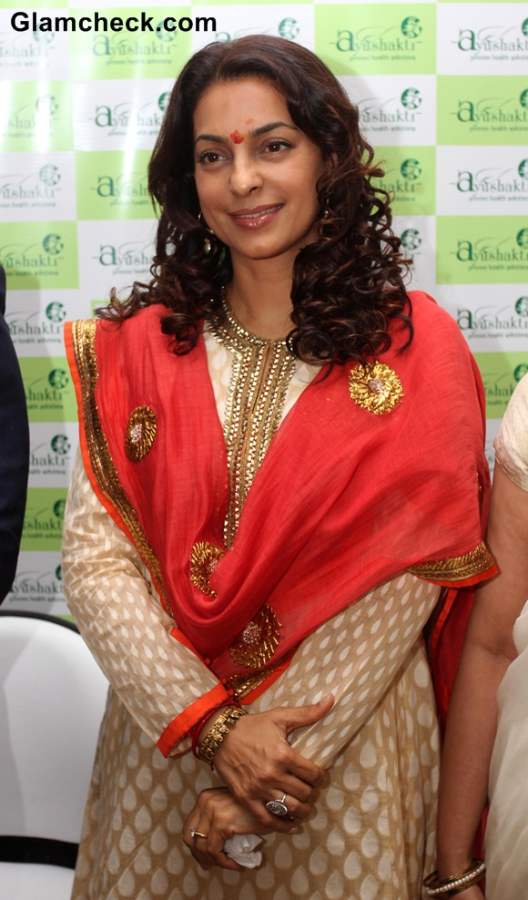 Solaris Images