At the launch event of Club Samsung in Mumbai on September 17th, we saw the young casts of the movie 'Haider' making an appearance. Actors Shadid Kapoor and Shraddha Kapoor were seen promoting their movie at the event.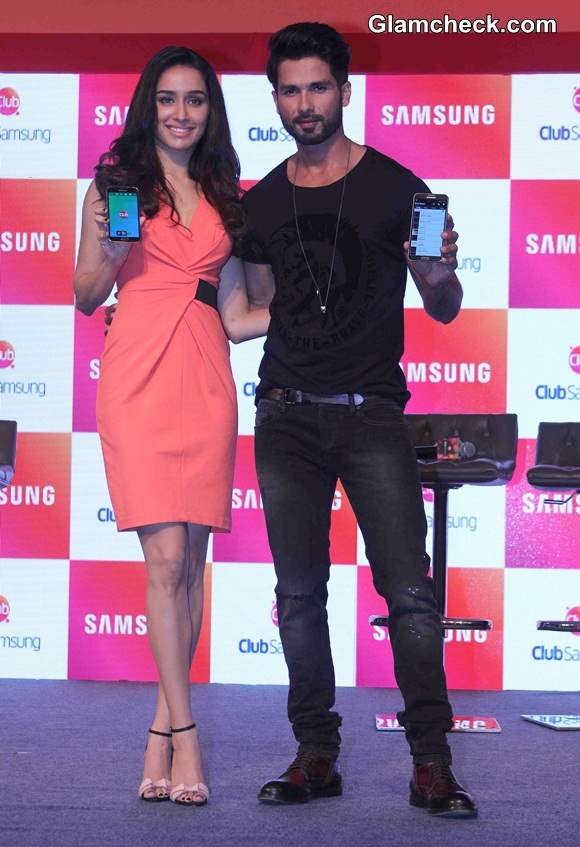 Shraddha Kapoor at the launch of Club Samsung
Young starlet, Shraddha Kapoor chose a classy and feminine Kenneth Cole dress in light orange. The belted sleeveless dress looked elegant on the actress. She paired it with lovely beige and black ankle strap heels. She ditched the accessories and rocked a candy orange lip color to match the color of her dress. Black nail color and long black tresses added to the hints of black to the overall look. Must say, Shraddha looked lovely.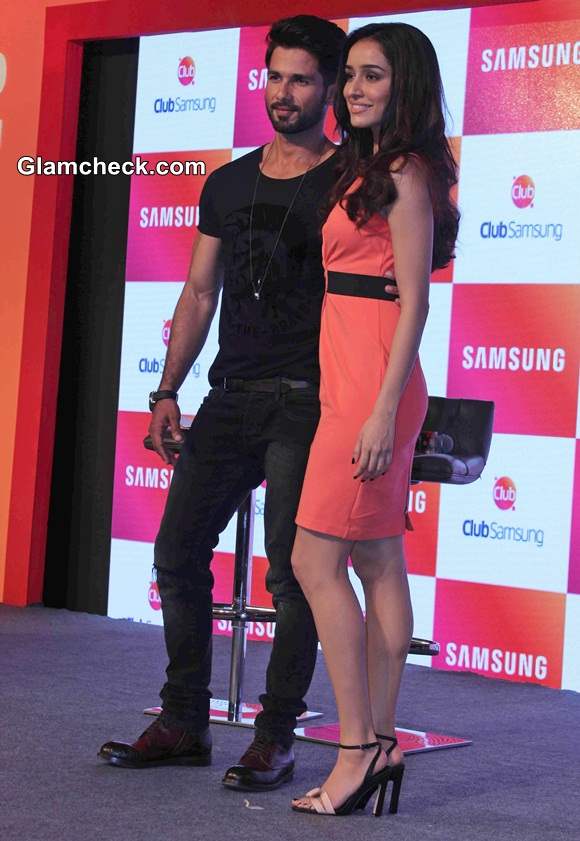 Shraddha Kapoor in Kenneth Cole at the launch of Club Samsung
Meanwhile her co-actor Shadid Kapoor went for an all black look with fitted black shirt, black trousers and black shoes. The actor carried off this look and was quite the hunk. Don't you think he looks especially good after he got rid of his disturbing long hairstyle (albeit of a movie)?
Their film Haider is a modern day adaptation of William Shakespeare's Hamlet and is set in Kashmir. This Vishal Bhardwaj venture is one of the highly anticipated movies in Bollywood especially with Tabu, Shahid and Shraddha as the main star casts of the movie.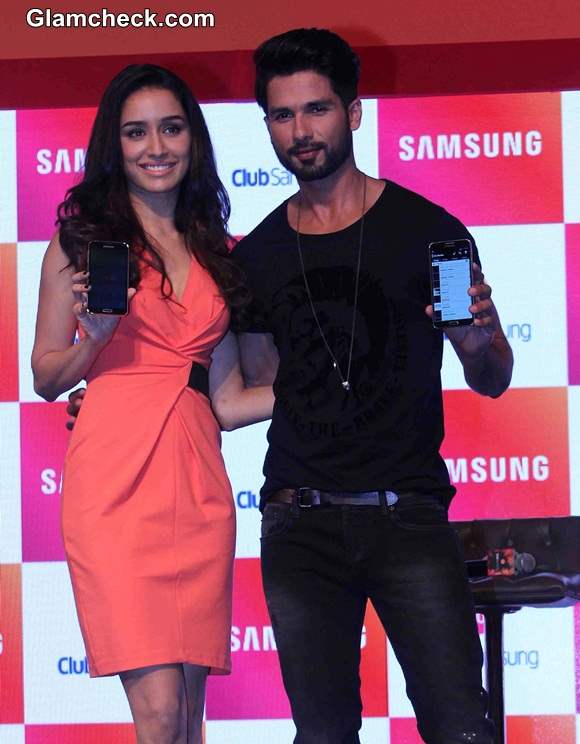 Shraddha and Shahid Kapoor at the launch of Club Samsung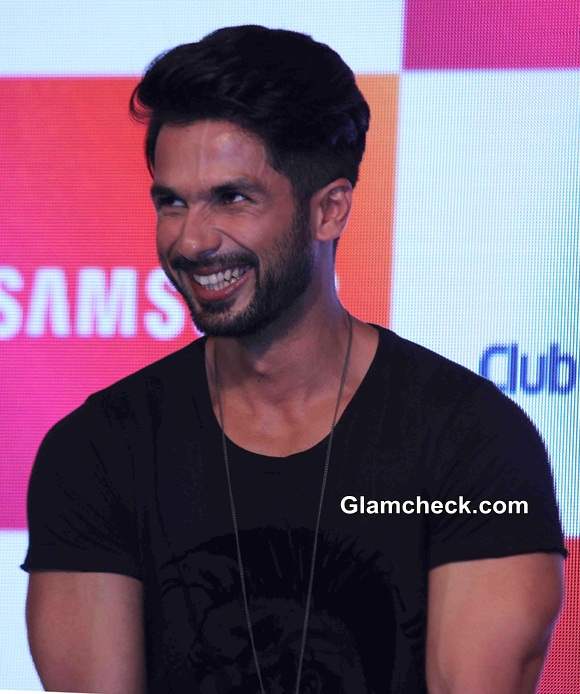 Shahid Kapoor at the launch of Club Samsung
Shraddha Kapoor 2014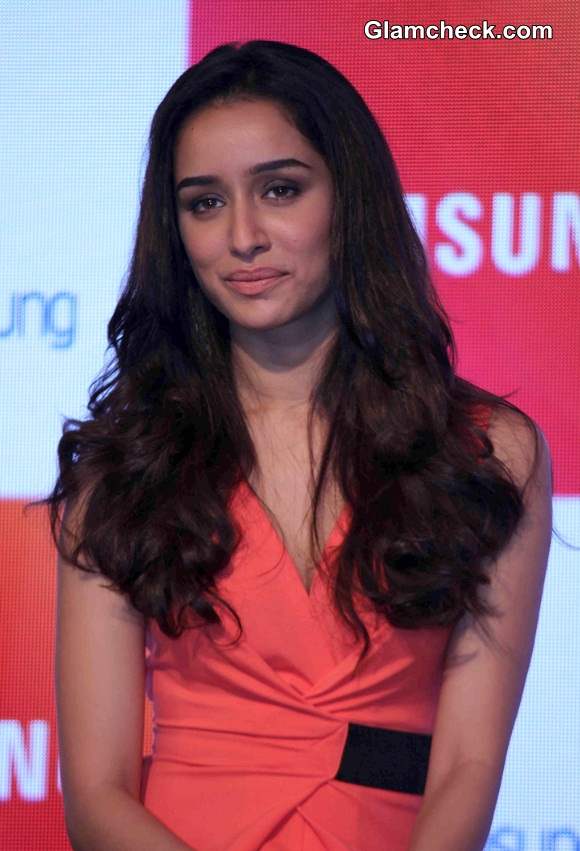 Shraddha Kapoor 2014 pics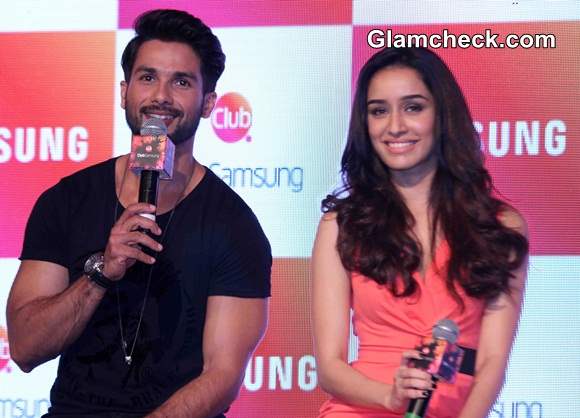 Shraddha Kapoor and Shahid Kapoor
Solaris Images