Aishwarya Rai Bachchan who is a former Miss World and a Bollywood actress; and also the brand ambassador of Kalyan jewellers, recently graced the opening ceremony of the jewellery brand's new store. This recent store was inaugurated on 8th November, 2014 in Ghatkopar area of Mumbai. This is the 65th addition to Kalyan Jewellers list of stores in India.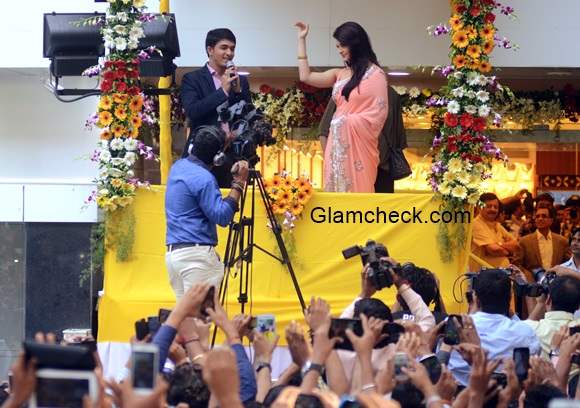 Aishwarya Rai Bachchan inaugurates the new branch of Kalyan Jewellers in Mumbai
Aishwarya was clad in a lovely peach colored saree by Manish Malhotra. Flawless peachy make-up and hair simply let to fall around her shoulders, Aishwarya looked gorgeous.
Her jewelleries were kept delicate and sober; she opted for simple bangles and earrings that were from Kalyan Jewellers.
The actress expressed her heartfelt gratitude to the huge crowd of fans who had gathered to get a glimpse of her. She also said that she was happy to inaugurate the branch and was proud to be a part of the goodwill spread by Kalyan Jewellers.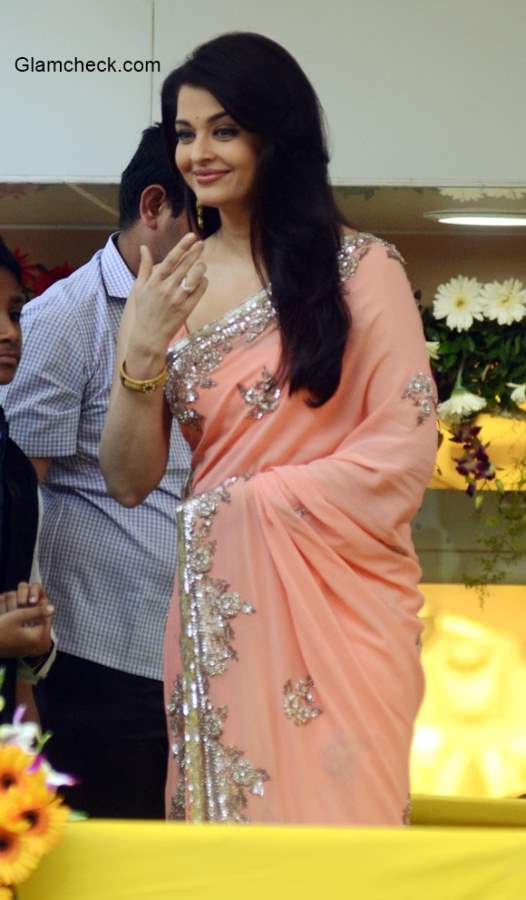 Aishwarya Rai Bachchan inaugurates the new branch of Kalyan Jewellers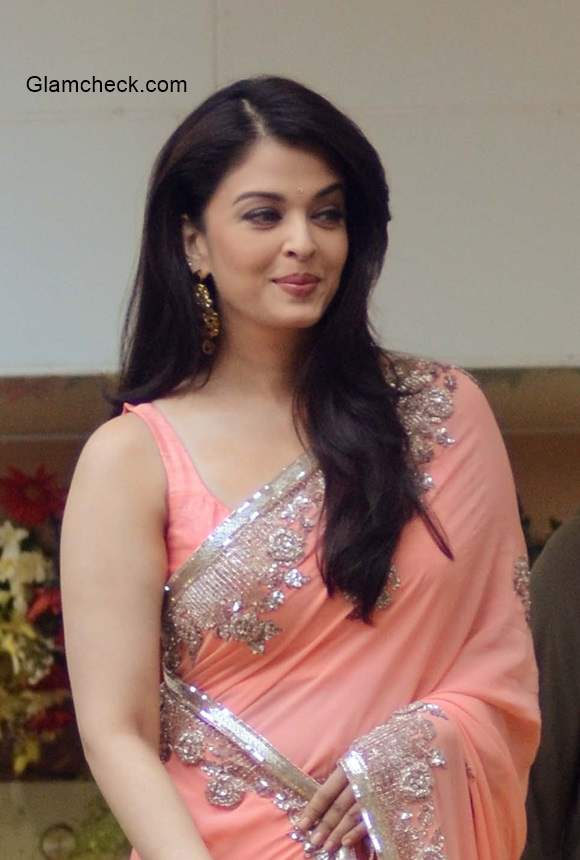 Aishwarya Rai Bachchan 2014
Solaris Images