A fashion student fromThe University of Wales, Newport, Hannah Cooper, 20, has designed a dress with £1m worth of £20 notes printed onto silver silk.
She thought it would be fun to design such a dress as people were always asking her about the lottery her parents won.She is very excited and hopes her creation will attract interest in her designs from fashion houses when she leaves college.
She had to take due permissions from The Bank Of England to print the currency on the fabric, Which was not difficult to get.
We wish you Good Luck Hanna.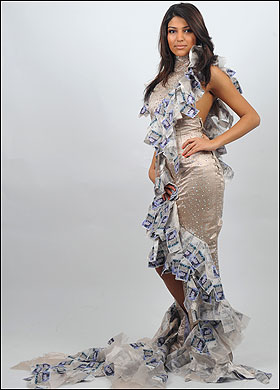 '£1m' dress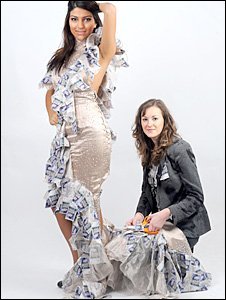 Designer Hanna Cooper with her model