The annual FiFi Fragrance Awards at the Brewery, London saw a host of big names and celebrities arrive at the red carpet. When Stooshe, the trio girl band from London arrived, we loved their outfits. In fact, Alexandra Bugg's and Karis's outfit felt color coordinated in black and yellow.
Bugg's dress complimented her lovely curves and had just the right graphics as well. And as we concentrated our eyes upon her beautifully defined eyes, we couldn't miss the visible false hair line.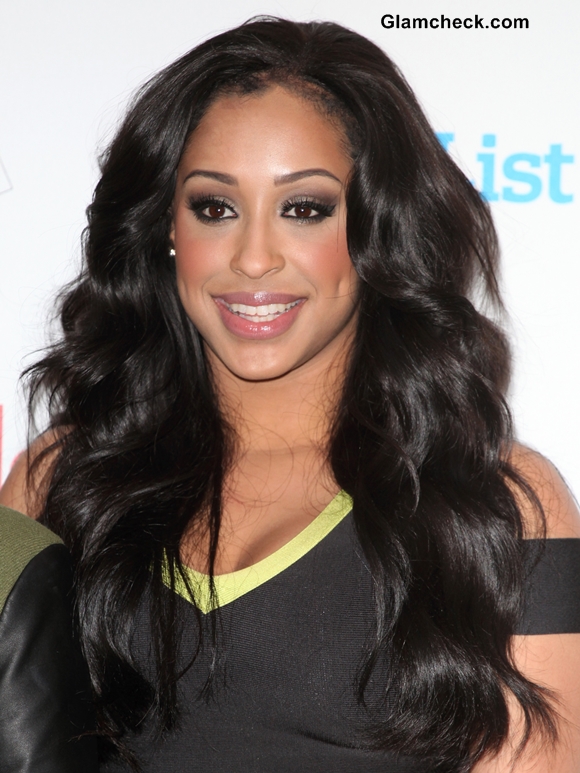 Avoid the Faux Pas – Visible False Hairline Alexandra Buggs
It was sad to see such a fashion faux pas on an otherwise well done make-up and hair. Guess, there had been some hurry that it went un-noticed in her green-room as well. Thinning and receding hairline is surely a problem faced by many of the women. It could be a struggle yes, but to cover it up well is one of the pre-requisites. A fake that looks fake isn't solving its purpose now is it?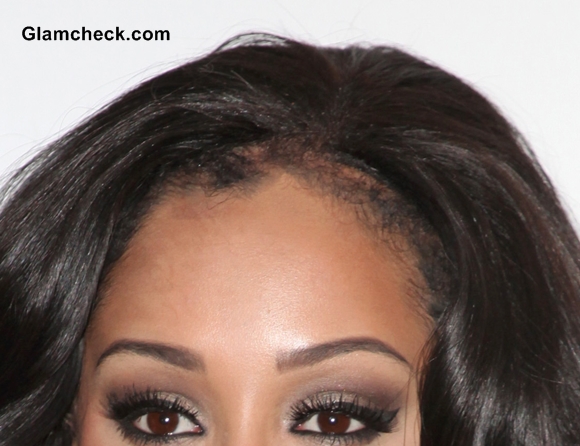 Faux Pas Visible False Hairline
And neither does it go un-noticed. So ladies, take your lesson and be careful while we wear a wig. It is the hairline, where it becomes the most apparent. And remember this faux pas can take your whole look down with it.
How to Make Wig hairline look more natural
If you want some quick tips from our experts to avoid this and make your wig hairline look more natural, well here it is:
When cutting the lace of your Lacefront wig, don't cut in a straight line. Instead be a little uneven, it looks more realistic that way.

Pin the wig to a mannequin head first, clip away the hair and with tweezers take out single hair strand at a time, from the root. Be careful not to rip the lace however.
Try it on, if it still needs to look more natural, take out more hair. But go slow, as it irreversible process.
Pay attention to the side hairline as well as the top.
By keeping those few pointers in mind and taking some time out to actually make your false hair line appear more natural, you can easily skip repeating the story of Alexandra Buggs.
Image: Shutterstock