Tattoos seem to be spring's hottest fashion accessories. Inspired by the fake ink seen on the shoulders, calves and legs of the models during the spring summer 2010 runway show at Paris, Chanel has planned to launch temporary tattoos collection.
Tattoo-inspired body art was shown by Rodarte, Jean Paul Gautier and Chanel on their spring 2010 runways. The tattoos seen on the runway looked truly gorgeous and give an idea of what Chanel is going to offer.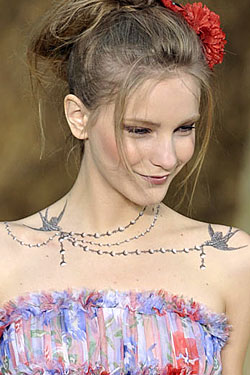 The tattoos will be available at Chanel boutiques and at Chanel's official website chanel.com from March 1 onwards. The cost of these tattoos will be $75 for 55 different designs.
It's a good option for tattoo lovers who are scared to get the permanent ones done but still wish to have them.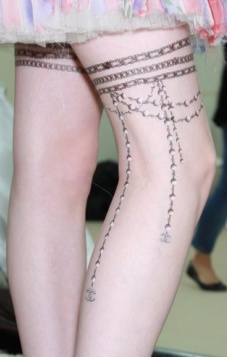 Chanel Temporary Tattoos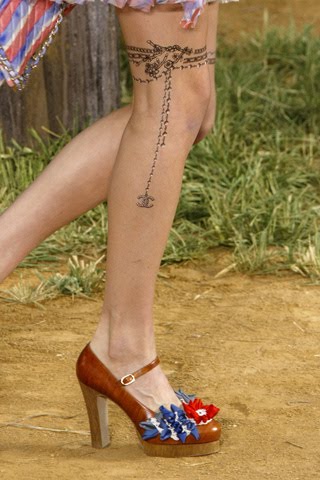 Temporary Tattoos
Temporary Body Tattoos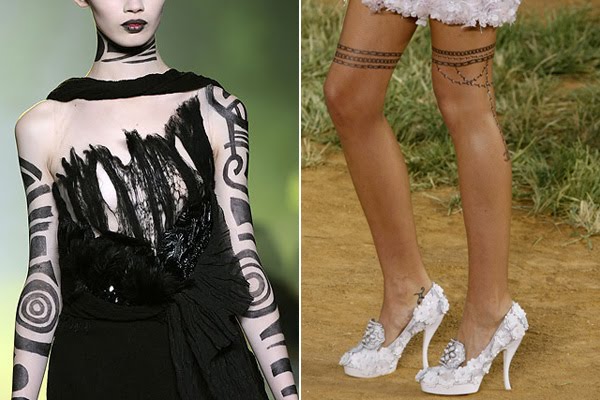 Temporary Tattoos
Chanel Body Tattoos