Flower hair elastic bands are one of the cutest floral hair accessories for little girls. They are easy to use and instantly add a dressy feel to the little chicas. These accessories can be sported just about anytime and anywhere. One doesn't really need a special occasion or a particular event to don a flower hair elastic band. They can be worn to a birthday or to the playground with equal aplomb.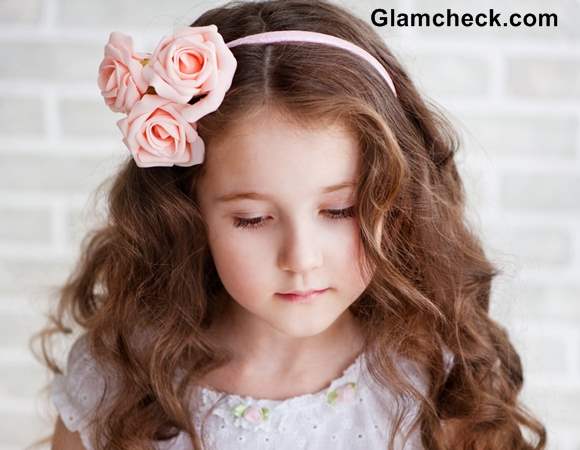 Floral Hair Accessory for Little Girls – Flower Hair Elastic Bands
It is very easy to style your little girl's hair with this floral accessory. Also, one doesn't have to resort to complicated hairstyles when using flower hair elastic bands as they in themselves can spruce up the simplest of hairstyles. Floral bands can be worn by little girls with short hair as well by babies with just a thatch of hair. They are very simple to wear and do not have to even be pinned, making it an ideal choice for mothers on the go to stylize their little one's hair.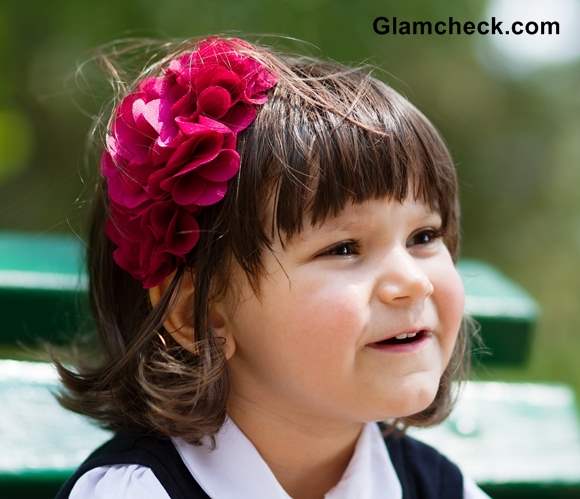 Hair accessories for little girls – Flower Hair Elastic Bands
Flower hair elastic hair bands can be used in various ways. They can be worn as regular head bands or in a dressier forehead band style. The later can be opted for when your little girl has a special party to go to. These types of hair elastic bands are easily available in the market and come in various fancy designs.  
Flower Hair Elastic Bands – DIY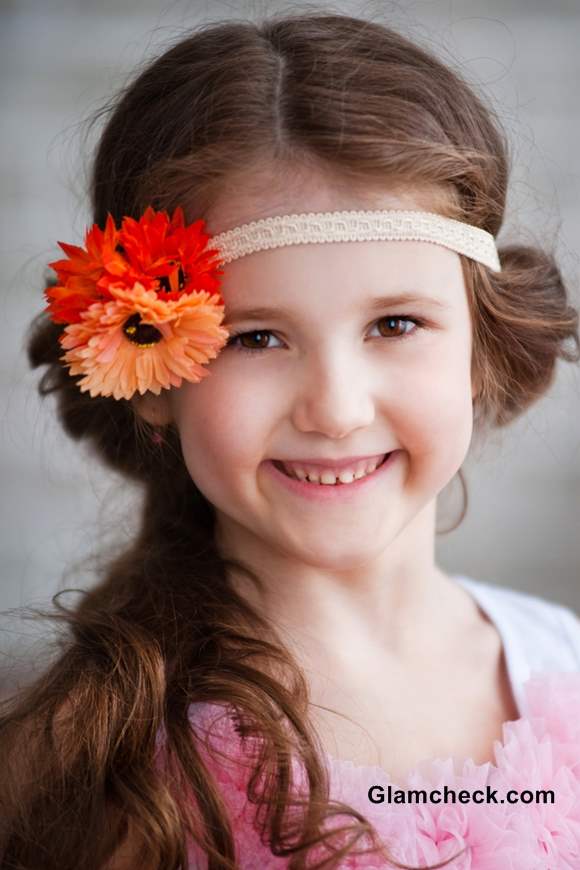 Flower Hair Elastic Bands for little girls
One can also make these bands at home. All that is needed is a piece of elastic. Sew both the edges of the elastic together to make a band. Stick on some fake flowers on one side to instantly transform it into a floral band. Also, simply use the hair elastic band on your daughter's head in a style that you want – then pin some real flowers on the side to give a fresh look.
Prettifying little girls' hairstyles cannot get easier than using the flower hair elastic band. 
Image: Shutterstock