Cosmetic surgery
Appearance is an important aspect. People today not only want to feel good from within, but also want to look good and appear attractive from outside. Cosmetic surgery is a procedure to beautify health and body to enhance your appearance. It changes your appearance by altering the body parts and beautifying it. Cosmetic surgery is therefore, also called as "Reconstructive surgery". There are different kinds of cosmetic surgery treatments available that have become popular with young girls, men and women around. Cosmetic surgery can minimize the signs of ageing by face lift, reshape nose, ears and lips, removes scars and facial hair, enhance or reduces breast size and removes common skin flaws.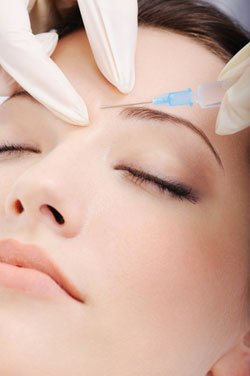 There is different type of Cosmetic surgery for different body parts.
Breast surgery: (mamoplasty, breast enhancement, breast lift, breast augmentation surgery, breast reduction,  breast implants, breast enlargement )
Facial surgery: (eyelid surgery, lip augmentation, rhinoplasty, otoplasty, rhytidectomy or face lift, forehead lift, eyebrow lift, genioplasty, cheek augmentation)
Body surgery: (Liposuction, tummy tuck surgery, buttock lift, buttock implants)
We have discussed some of them below for your convenience so that you can have a fair idea about the different types of cosmetic surgery. These cosmetic treatments can prove to be very beneficial for some who suffer from some serious problems and for which they go through a lot of mental trauma.
1) Mammoplasty
Breast augmentation: Breast augmentation is also known as breast enhancement, augmentation mammoplasty, breast enlargement and boob job. It is one of the most popular cosmetic surgery opted by women who wish to enlarge the size of their breasts. Silicone or saline implants are used to enhance the breasts.
It is done for both cosmetic as well as functional reasons. It is also useful when it comes to reconstruct the breast. It helps in correcting some breast related problems such as sagging breast (providing a breast lift), mastectomy (replacing the breast tissue that has been removed due to cancer), or difference in the breast sizes (breast that has failed to develop properly).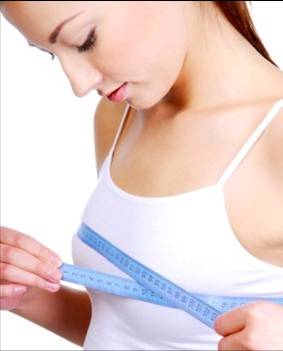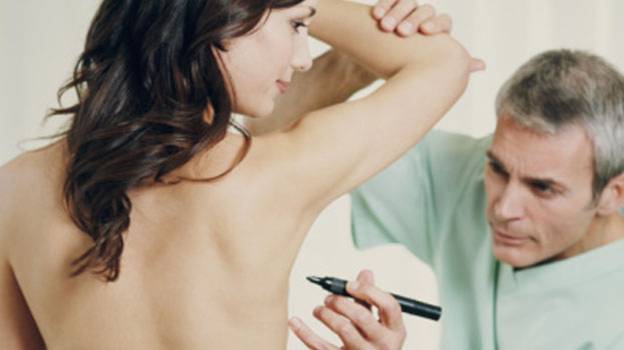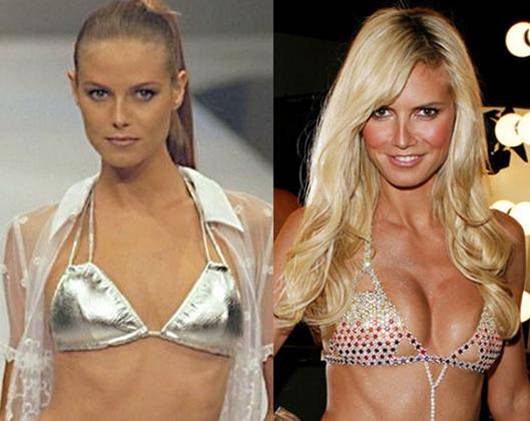 Risks: A patient who has undergone a breast implant may suffer from breast pain, an infection at the surgical site or breakdown, fluid collection, difficulty in breastfeeding, visible wrinkling and many more related.
The breast implants may also rupture and deflate, making the silicone leak out into the space around the implant. A woman with implants will need to go for more additional surgeries over the course of their life as the breast implants do not last forever.
Reduction mammoplasty:
Reduction mammoplasty is a breast reduction technique which involves removal of skin and glandular tissue around the breasts. This surgery is often opted by women who are not happy with their over-sized breasts. Breast reduction also relieves from back and shoulder pain which is often due to heavy breasts.
Mastopexy:
Mastopexy is also known as "Breast lift". The surgery involves reshaping or lifting the breasts to make them less saggy, often after weight loss or post pregnancy. It also includes repositioning the nipple and areola.The surgery involves removal of breast skin as opposed to glandular tissue.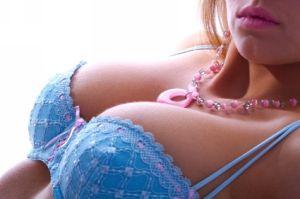 2) Buttock augmentation:
Every woman loves to have nice, round and well shaped butt. But not all are very lucky to have the perfect ones. Buttock augmentation is a surgical technique that helps to enhance the butt.
There are 2 ways of achieving an enhanced butt.
1)       Buttock Implants: Also called as butt implant, involves enlargement and enhancement of the buttocks using silicone implants. These implants are relatively stronger than the breast implants. These implants are made of elastomer that cannot leak.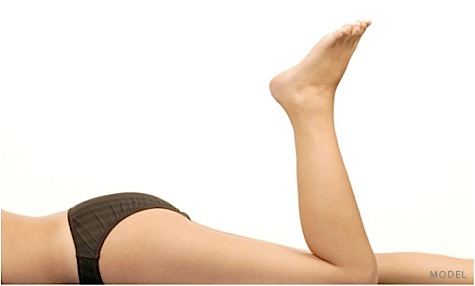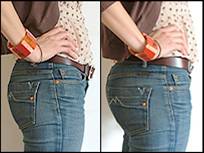 Brazilian butt lift: It's another butt implant technique which involves transfer of fat from other body parts to the butt. The process is also called as "fat grafting" or "fat transfer".
2) Buttock lift: The method involves lifting and tightening of the buttocks by excision of redundant skin. It's a good option for men and women having sagging butts.
3) Blepharoplasty:
It is a surgical process done for reshaping the eyelids. The process involves removing the excess tissue like skin and fat deposits beneath the upper or lower eyelids. It solves both cosmetic as well as functional reasons.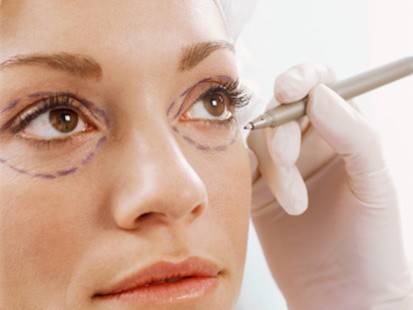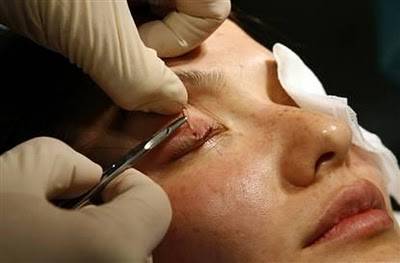 The lower eyelid blepharoplasty helps to remove the puffiness and reduce the wrinkling of the skin. Double eyelid surgery also called as Asian blepharoplasty, creates a crease n the upper eyelid. A large amount of upper eyelid skin, protrudes over the eyelashes causing loss of peripheral vision. In this case blepharoplasty, helps to remove the excess tissue.
4) Lip enhancement:
Lip enhancement is also called lip augmentation. Be it that perfect smile or luscious lips you can now get it through Cosmetic surgery and treatment. Lip enhancement improves and enhances the appearance of the lips by making them appear fuller through enlargement. Thin or misshapen lips can now be made plumper and attractive using lip augmentation substances injected into the lips. Lip implants are done through lip injection and lip filler.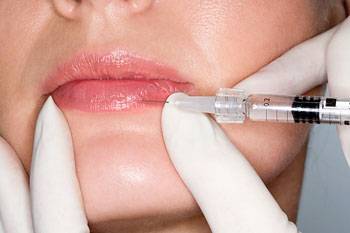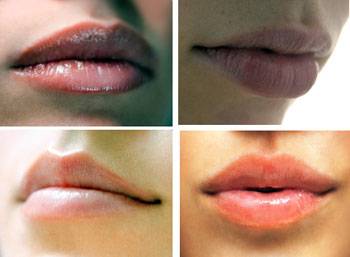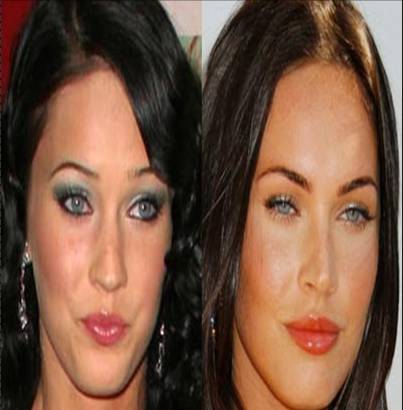 Risks: Redness, swelling or itching at the injection site are some of the common reactions. Uneven lips, bleeding or extrusions caused due to the rupturing of the implants are some of the other possible risks associated with lip augmentation surgery.
5) Rhinoplasty:
Rhinoplasty, commonly known as a nose job or nose reshaping is one of the several other cosmetic surgery people go for. People go for this surgery either for cosmetic reasons which include making the nose more attractive by reshaping and altering the shape, or functional reasons to correct birth defects or breathing problems.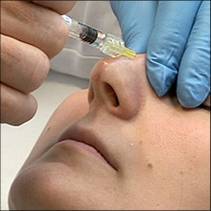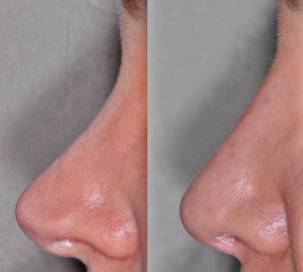 There are 2 ways of performing the surgery:
Open rhinoplasty: It involves an additional incision made across the skin that separates the nostrils. This helps reshaping the cartilage and the bone.
Close rhinoplasty: It involves making incisions inside the nostrils.
6) Otoplasty:
Otoplasty is often referred as reshaping of the ear. It is a cosmetic surgery that involves changing the appearance of person's external ears. It may include reducing the size of very big ears, reshaping, adding or removing structural ear elements.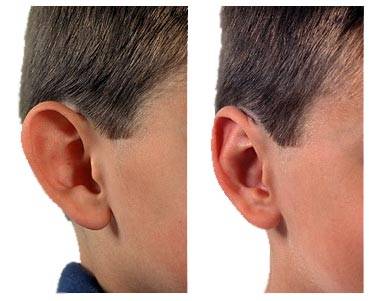 Bringing the ears closer to head is often the most popular one. It is also called "ear pinning". The process involves pinning the ear closer to the head.
Otoplasty does not interfere with the functional part of the ear. It only enhances the aesthetic appeal of the ears.
7) Rhytidectomy:
Rhytidectomy, also known as "Face lift" and "facial surgery" makes the skin look young and youthful by removing the wrinkles, and signs of aging from the face. It can make a person look 5 to 10 years younger.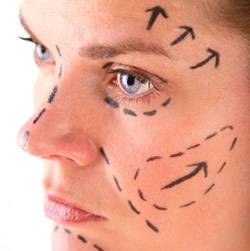 A surgical face lift is done in combination with blepharoplasty (eyelid surgery), chin augmentation and forehead lift to create an overall rejuvination of the face. Face lift involves removal of excess skin and tightening the sagging muscles and connective tissues.
Risks: Bleeding, facial nerve injury, asymmetry, scarring and infection are some of the possible risks associated with this surgery.
8) Brownplasty:
Brownplasty is often referred as "forehead lift" or "eyebrow lift". The surgery lifts the drooping eyebrow interfering with the vision. It is also done to remove the worry lines and wrinkles running across the forehead.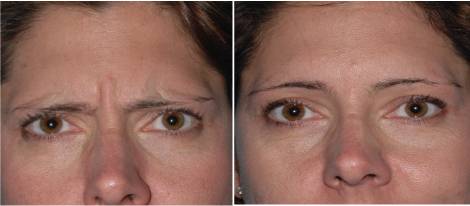 9) Liposuction:
Our body has certain designated fat stores- abdomen, hips and thighs for a woman (pear shape) while for a man it is chest and abdomen (apple). Fat deposits in these body areas are more difficult to get rid off than others.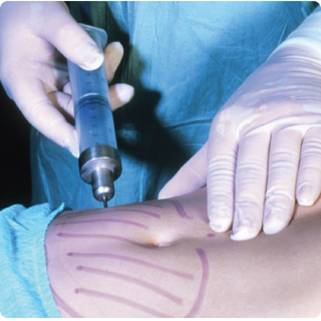 Liposuction is a fat removal process. It involves removing excess body fat by the help of a tub introduced in the skin. The tube absorbs the fat by a vacuum like contraption. This process helps remove the excess fat around regions such as hip, thigh, upper arms and buttocks.
Risks: Seroma, minor irregularities, temporary numbness, blood clots, pigmentation are some of the associated side- effects. These don't last forever as mostly these are temporary ones.
10) Genioplasty:
Genioplasty means reshaping the chin. It helps in enhancing the facial features of a person by reshaping it in proportion to the forehead and nose.
Chin augmentation: It enhances the chin by enlarging it. The surgery involves implanting silicone beneath the chin.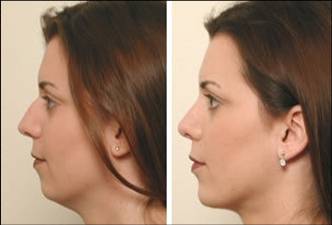 Reduction genioplasty: It enhances the chin by reducing the prominence of the chin which is too big or long. It involves removal of some bones to reduce the chin height.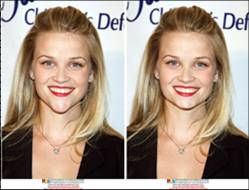 Risks: Swelling, blood pooling and numbness are a few side-effects of the surgery. However, these don't last long.
11) Cheek augmentation:
Cheek augmentation, as the name suggests is a cosmetic surgery where the facial features of a person are enhanced by emphasizing the cheeks. A solid silicone implant is placed over the cheekbone. It is often done in combination with face lift and chin augmentation so as to achieve a balance. The most common shape to the cheek implants is the Malar implant. In this case, the implants are placed directly on the cheekbones. It helps augmenting the midface.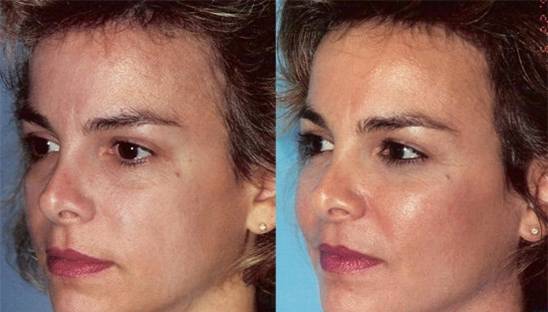 Fillers or injections are also used in cheek augmentation. These are injected to the cheek area that needs to be augmented.
Risks: Blood clot, swelling, infection are a few risks to be mentioned. Asymmetry is the greatest risk associated with all types of cheek augmentation. It may occur due to displacement or shifting of the implants.
12) Abdominoplasty:
Abdominoplasty also known as "Tummy tuck" is a cosmetic surgery that involves making the abdomen firm by removing the excess fat and skin from the middle and lower abdomen area. It also involves tightening the muscle and fascia to the abdominal wall. Men and women suffering from excess fat deposits and sagging skin go for this type of surgery.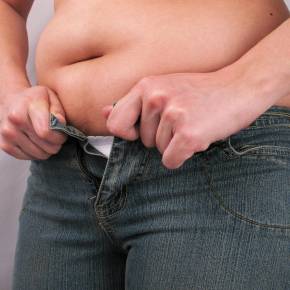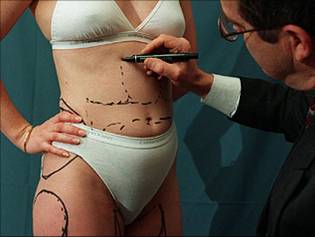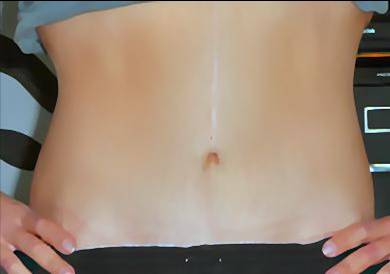 Risks:Blood clots in the legs due to less body movement are common. Skin necrosis, fat necrosis and delayed healing of the incisions are quite rare.
Looking young and beautiful is everybody's dream and so is yours. So if you want to get that perfect and ideal look for yourself, you may take the services from a cosmetic surgery clinic keeping the RISKS in mind.