A fishtail braid is a beautiful and chic hairstyle that is being sported even on the red carpet by celebrities like Blake Lively and Kristen Stewart. So needless to say, this hairstyle can be rocked with day-wear and evening-wear with much ease. Many variations of this hairstyle exist; this one is a double fishtail braid, that too, on the side.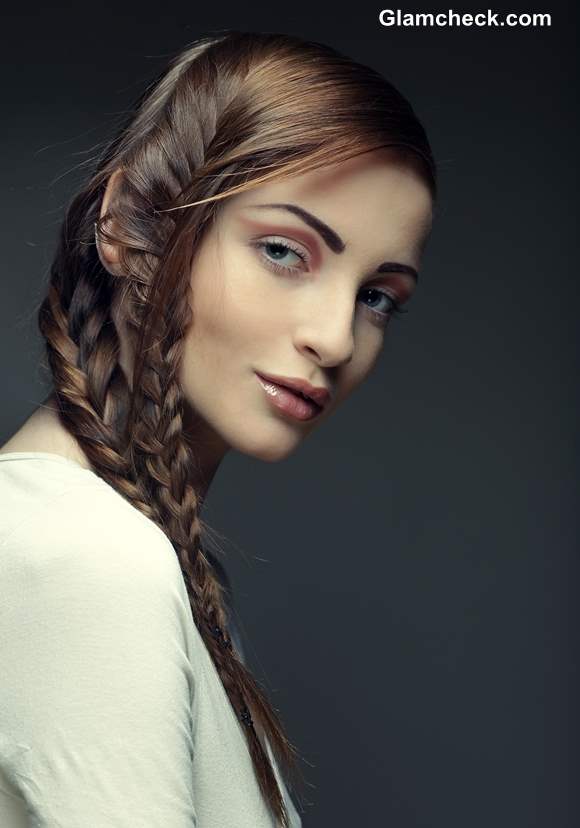 How to Make Side-swept Double Fishtail Braid
What you see here might look complicated but it's really quite simple. This hairstyle can be achieved by following these easy steps:
Brush your hair properly and remove all the tangles from it so you can run your fingers through it in one go.
Then, the next step is to section your hair. Start with the back part of your hair and take section, almost one inch thick, you can alter the size according to your liking. For the thicker bag braid, take a bigger section.
Now, split that section into two equal parts. Make sure that the parts are even and the strands are facing downwards framing your face and not pulled backwards like in a normal braid.
Pull a thin strand of hair from the outside of the right section and pull it over the right section, grasp it under the right section. And do the same for the other side. You should use thinner strands for a more intricate looking braid, here, they've taken thicker ones. Continue doing this till the end and secure it with a thin rubber band.
Follow the same process for the second side braid, only this time incorporate small strands of hair and then moving backwards. Once, you're finished with this, secure it with a rubber band.
This Hairstyle is so versatile that it can be sported in many different ways and occasions. We'll list out some for you: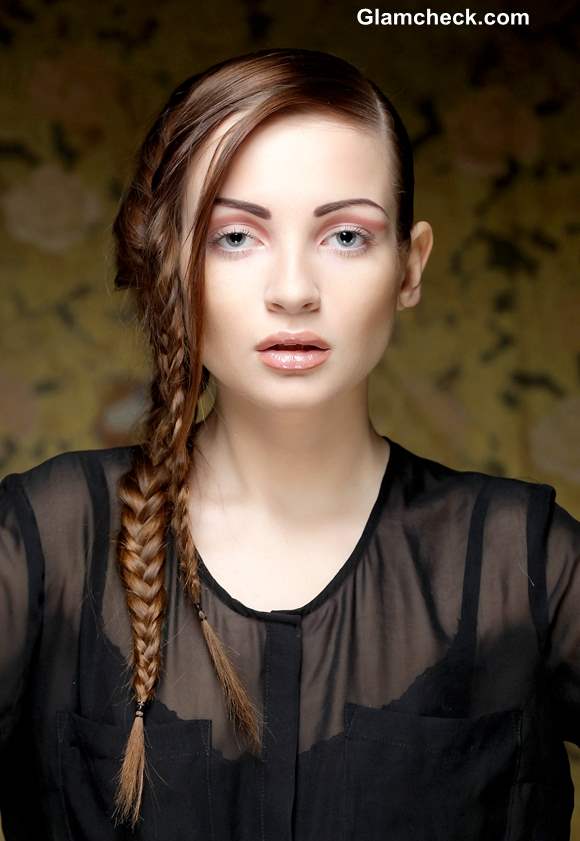 How to Make Side-swept Double Fishtail Braid Hairstyle
This hairstyle can look super cute for a garden party with a flowy maxi dress. You can add hairspray to keep everything in place.
You can sport it for a movie date at the mall with a casual T-shirt and jeans.
Putting tiny white flowers in the braid for a beach wedding function can modify this neat hairstyle and make it look prettier.
You can also incorporate colored lace into the braid while braiding it and wear it with a tube top for a family gathering. How cute would that look!
So go ahead and try this look today and let us know how many people complimented you on the same!
Image: Shutterstock