Forever 21 & Faith 21 Spring 2010 look book gives an insight about what we can expect the coming summer.
Forever 21 has come up with a fresh color palette of neons, pinks, purples, yellows and pastels to add energy, life and charm  to your wardrobe. This spring summer, it's all about nautical and floral looks. Bright floral hues, vertical stripes and solids add fun and makes you look stylish. The collection makes a perfect summer girlie look.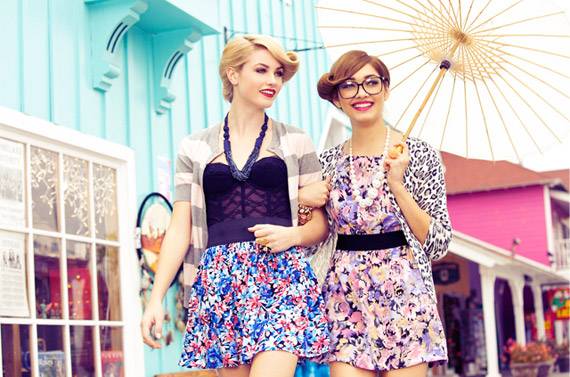 Solid purple corset top teamed with a short floral skirt and striped shrug can be a perfect outfit for casual summers. The little umbrella is fun to carry and protects you from the harsh sun.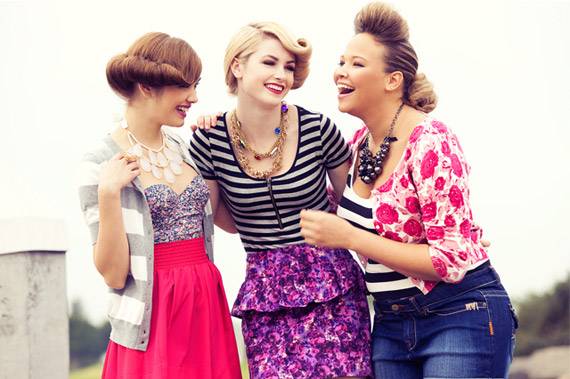 Matching solid/ striped  tops and bottoms with floral prints is a good technique to break down the monotony. Colors like bright pink and purple simply add fun and joy.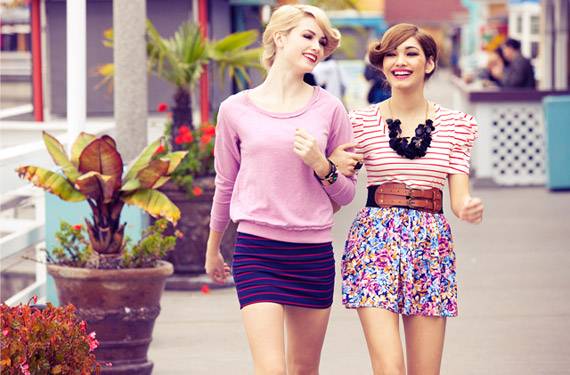 Check out the combination! One can play around with different outfits, mix- match them and keep exploring different looks.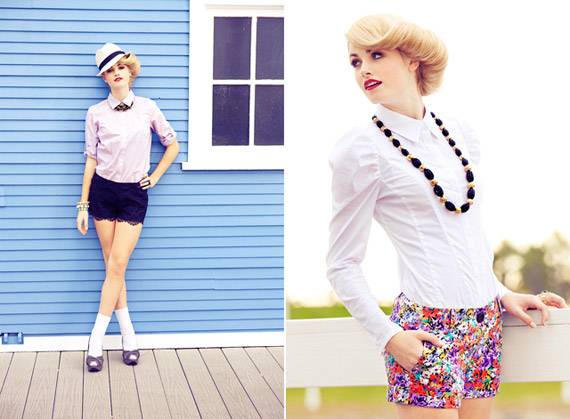 I simply love the white shirt. The hot pants are real fun. The hairstyle offers a glam diva look.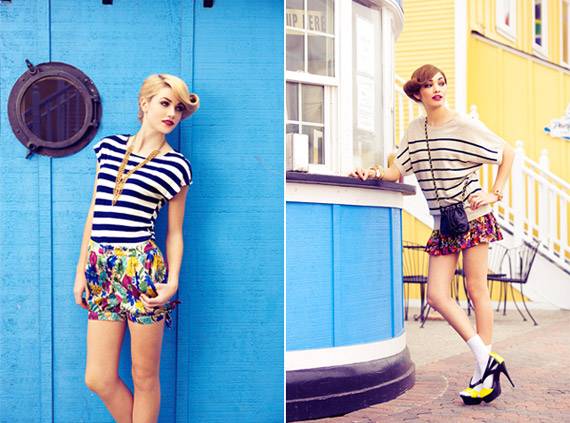 Forever 21 spring 2010 collection is a perfect combination of  fresh and vibrant colors. The accessories, outfits, hairstyle and footwear are awesome. Can't wait much to get some of them in my wardrobe.