Velvet fashion:
Velvets are in, velvets are out. You may love them or you may hate them. But they are there, present even in their absence. No wardrobe is complete without your favorite velvet dress hanging majestically inside your closet. Also, men do find the texture of velvet very alluring on women.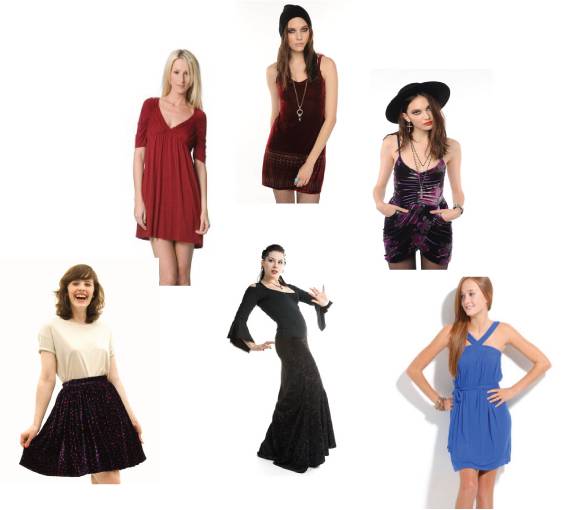 It is important to have an adequate knowledge about the various weaves and types of velvets.Velvets are many. Some may have greater luster, some may sport some cut designs while some may be plain.
Think of the occasion, the season as well as the ongoing fashion trend and purchase your velvets, accordingly.
Types of Velvet ' pile' Fabrics:
Don't confuse velvet with devore, velveteen, panne velte , burnout velvet, flock or embossed velvet and corduroy. They are all quite different from each other. Though, without adequate knowledge, you may find them all similar. Remember, velvet is a pile fabric and so is velveteen, corduroy and panne fabric.
What are pile fabrics?
Pile fabrics are made either by weaving, knitting or tufting.These methods are employed to weave carpets as well.
Pile fabrics are made up of a series of loops that can be cut or left uncut, at the surface, depending on the type of end product that is desired.
Pile fabric, when cut, has a nap surface. And an uncut pile fabric will have a pile surface.
Difference between velvet, velveteen and corduroy:
It's the weave of these pile fabrics that makes them stand apart from each other. A velvet has cut loops from the warp pile, a velveteen has cut loops from the weft pile and a cordroy has cut loops from the weft piles.
Velvets:

Velvet was originally an expensive and luxurious fabric made from silk. Velvet was first made in China. The fabric was meant for the wealthy and the effluent.
Weaving velvet:
Velvets have a very close and dense pile. The cloth is basically woven as a double cloth. The wrap yarns are formed over wire rods and the loops are cut during the weaving process. The double cloth is then separated. The process is followed by more processes that makes the velvet bloom. The velvet is then dyed, cropped, brushed and steamed.
Face to face or back method of weaving velvet involves the method of cutting through the middle, while weaving, to produce two separate layers of velvet cloth at a time.This finished dense piled cut fabric is your favorite velvet.
A perfect velvet for you:
A cut pile fabric with a nap surface has a difficult construction. The cut has to be homogeneous and done in a single direction and that too in the direction of the nap. Such a velvet is quite smooth. The one that is cut against the nap will have a deeper color and a more luxuriant look. Whether, cut in sync with the nap or cut in opposite direction to the nap, velvet has to be cut in any one particular direction, throughout the length.
Varieties of velvet:
Velvets, originally made of silk, are now woven from synthetic fibers like rayon, nylon, polyester, acetate and cotton.
Velvet clothing: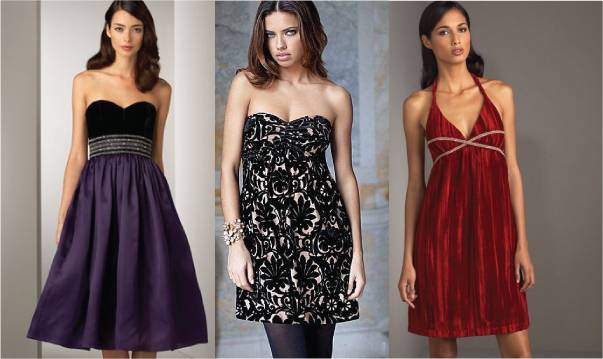 Velvet fabric is used in clothing as well. Velvet clothing includes velvet dress, velvet coat, velvet blazer, velvet skirt, velvet tops and velvet pants.

Velvet dress is complimentary to all body types, so it is sure to look good on you.

Velvet is warmer than silk. This makes it an apt fabric for winters. They are warm without looking overtly chunky.

Silk or silk viscose mixes are rich, radiant, luxurious, soft and flowing. They have a slippery surface that is radiant and bright. The silk velvets are apt for evening parties. They drape well and are very suitable for evening wear as they drape exceptionally well.

Cotton velvets are hard wearing. They are apt for day wear. Sewing is easy as well.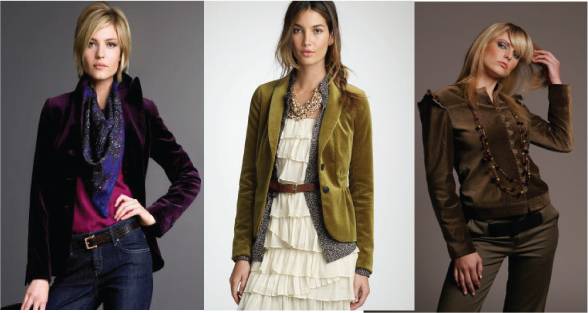 One more way to wear velvet is to wear jackets, blazers, cardigans, etc with a velvet lining inside that peeps out here and there. This may also account for a sexy look.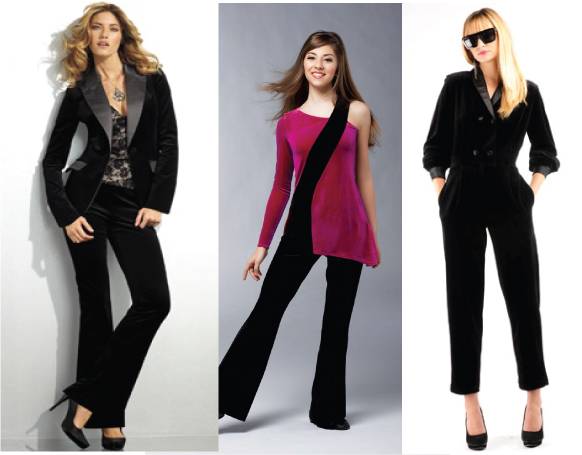 You may shop to buy for yourself almost everything in velvet!! Blazers, cardigans, flats, pants, trousers, skirts, tops, dresses, cardigans, lingerers, night dresses , handbag, footwear, hair accessories, etc.

Velvet handbags are also quite popular. Clutches, all velvet, are handy and elegant. Almost all styles and designs of handbags may be done in velvets.

Velvets are hot among men too. The market is brimming with velv

et products and merchandises for men. This includes garments, accessories and shoes.

Children may also look smart, trim, and elegant in velvets.
A few Tips on how to wear velvets:
Do's:
You may wear the fabric, throughout the year. The perception that the fabric should be worn only during the winter is completely wrong. However, velvet remains a winter's darling. Remember, velvet is a formal as well as a dressy wear.

Mix match the fabric when it come to wearing velvet. You may wear leather as well as denim with velvet items. Cotton may stand too plain when worn with velvets.


Tone down a long velvet skirt by pairing it with a silk or polished cotton top.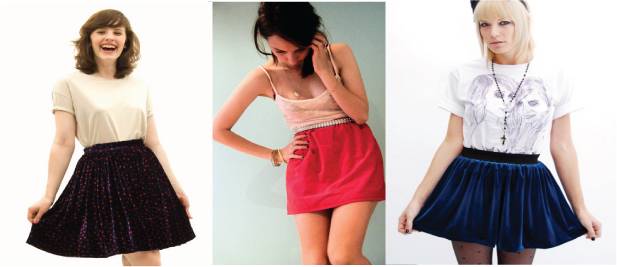 Keep your velvet dresses and velvet skirts longer for more formal parties whereas reserve the shorter ones for cocktails and dinner parties.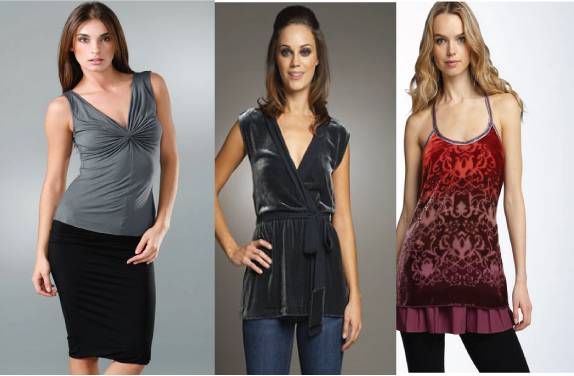 Velvet is a dressy fabric. You may wear deep plunging necklines, slits, sleeveless or shoulder less velvet dresses or velvet tops . A little modest skin show is apt for all velvets.

Keep sleeves short or completely out of structure if your velvet dress or skirt is long. Keep the order reverse for the opposite situation.

A backless long velvet dress with slits at the sides done in some dark solid color like red, black etc may make you look slimmer and sexier.

Sweetheart necklines and off- shoulder styles will make the feminine velvet fabric look more feminine.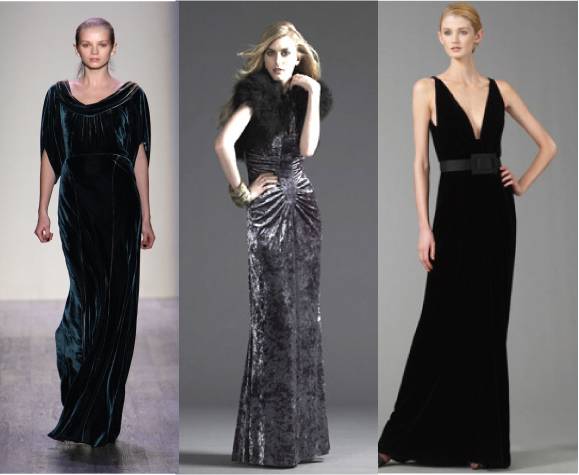 Victorian style vintage velvet dresses and the renaissance styled long vintage dresses and gowns are quite popular and classy.

Velvets give a classy look. It looks more vibrant and bold when done in bright colors. Red, green and black velvets are quite popular.

Remember not to over do velvet. Accessorize accordingly.

Keep jewelries simple. Clean shapes and timeless classic cuts are apt for velvet.

A signature piece is more than enough. You may wear a chunky classic pendant in a gold chain and keep you ears, wrists and fingers bare.
Dont's:
Avoid being all in velvet. Wear with utmost care.

Don't carry a velvet handbag, in case you are wearing a velvet dress. Avoid all velvet accessories with your velvet dresses.

If wearing a velvet jacket, make sure you use velvet no where other than the jacket.

Velvet care:You love velvets and they may never let you down. All you need to do id to take proper care of all your velvet items.


Silk velvets are slippery to handle and difficult to sew than cotton velvet or velveteen.

Velvet is best when dry cleaned. Don't press the fabric in the normal way of pressing. Use a velvet board. If pressing the garment to remove wrinkles, turn it inside out.

Steam, don't iron the fabric to make them last longer and bloom fuller.


You can also hang the garment in a steamy bathroom for better results.
Stains and velvet:
If your velvet garment is stained, clean it with a wet terrycloth dipped in cold water.
Be Careful:
While you purchase velvet items, see to it that each and every section of the garment runs in the same direction.

During sale period, the chances of getting hold of the wrong type increases. Just take care that all pieces lie in the a single direction. Remember, a wrong nap direction may cause a shading difference.
Flaws and velvet:

Never even think of buying a velvet item that is flawed. The perception that you may do away with the flaw is wrong.

You may add few sequins, crystals, beads etc to hide some smaller flaw that is of the size of a spot.

Remember, the flaw between the pieces set in different nap directions will never get fixed.