" Raindrops are falling on my head, they keep falling……. ♪ ♫ ♫ ♪  "
It's a beautiful vintage song to hum of course, but I wonder what these rain drops leave your hair with. A fair amount of fun in the rain sure leaves your mane all frizzy and sometimes limp. Managing long tresses hence sometimes comes in the way of all the rain fun. So if season calls for it, why not give a shot to our favorite monsoon haircuts – short, low maintenance and gorgeous!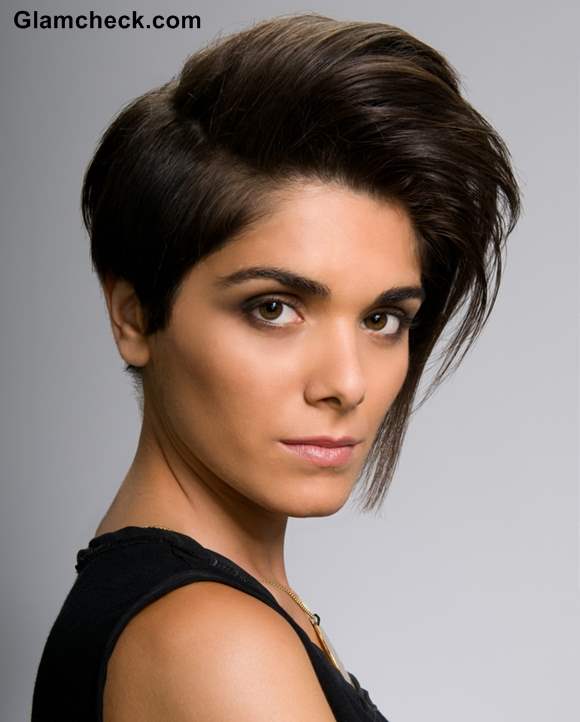 Short Haircuts for Women – Monsoon Hairstyle
To make any haircut work, the texture of your hair and the face shape. The major shapes are oval, round, heart, Square and oblong. 
The Pixie cut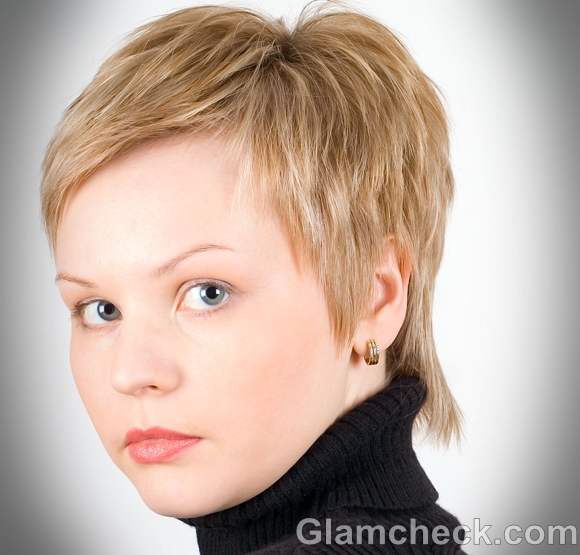 This haircut is a beautiful example of how a wee bit of androgyny really brings out all your feminine features. So if you are blessed a pretty pair of eyes and luscious lips, bring out the feature with a pixie!
The version in picture with short layers at the crown and low volume looks beautiful on a heart shaped face. The right height at the crown, like in the picture, will ensure that the face does not look flat and short. The length at the back can be shortened for an oval face.
If however, yours is round face – add some volume at the crown and have the layers cut in cute side bangs. Another option would be super cropped version at the back, no bangs and volume at the crown. The result will be an edgy haircut with height at the crown for your face to appear longer.
A square face will look pretty in a pixie with light layers and bangs hitting up till the cheekbone. That will break the angular nature of this face type and make it softer.
All of the above work very well for soft, settled and light hair.
Shag for hair with volume
If naturally your hair has volume and edginess to it, you can work a great shag haircut. Look right below and you would know what I mean.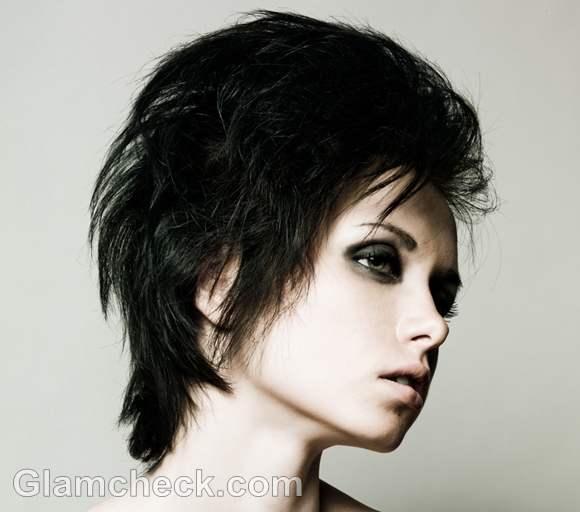 The above haircut, with a lot of volume at the crown as well as at the cheek bones and finally zeroing in on the neck – sits perfectly on an oval or long shape. If you reduce the volume near the cheeks, it would make your round face appear longer.
This haircut goes best when worked with an out of the bed look and smoked eyes are the right compliment to it's edginess. As a general rule pixie looks great with a turtle necks as well as low cut racer backs. Plaid shirts and a mid western look has it's own charm on a pixie.
Classic angled bob
If anyone looks more chic in the above haircut than Anna Wintour, I would not know who that is! The editor-in-chief of American Vogue has made this haircut her trademark.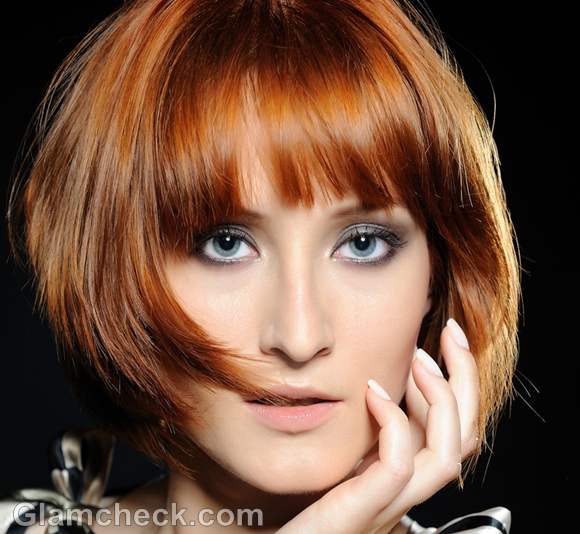 The bob is curved and the bangs are straight up front, making the wearer instantly fashionable. Remember that the bangs should be eyebrow skimming and not hiding your eyebrows all together. Due to the volume, this haircut is perfect for oval and long shapes.
Transform the same bob into a longer one, with shoulder length hair and it would flatter any face type. Wear statement neck pieces with this, tailored shift dresses, anything you spell high fashion and then you would be doing justice to this cut.
Mussed Bob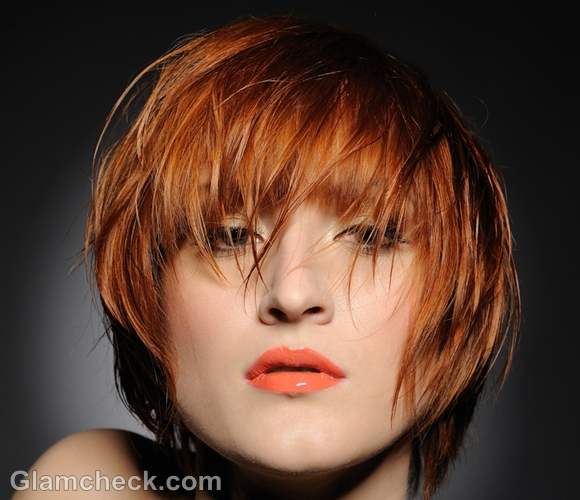 A messy bob, mussed intentionally is a gorgeous glam move.
The one in the picture frames the face fully and makes the cheekbones look gorgeous. With volume at the crown, it's perfect for a heart shaped face or even a square one.
If your hair does not have the volume to support it, you could strengthening spray and scrunch your tresses. Bold statement lips, look ultra sexy with this look.
Sophisticated Bob
If you have an oval or long face, opt for a sophisticated bob like the above. The soft angles bring out the jaw line and side swept bangs bring out the perfectly angled brows.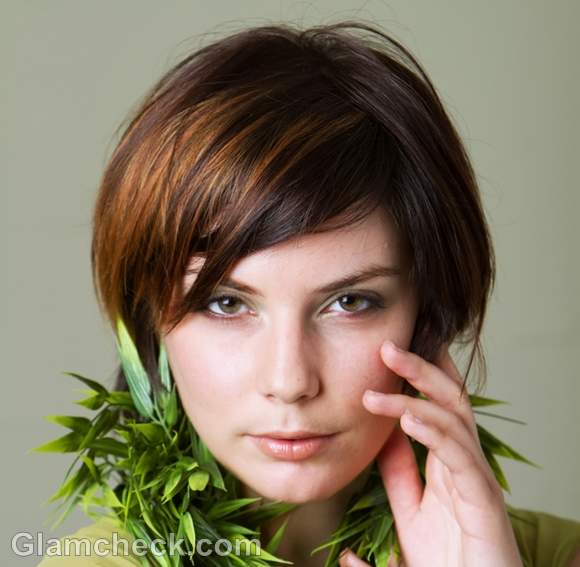 Notice, there aren't many layers in this one, just a beautiful framing shape given to the whole haircut. Hair highlighting with this one, has created a beautiful visual texture and saves the cut from appearing too flat.
Image: Shutterstock.com