Dark underarms are one of the most common skin problems that have always worried women of all ages. It not only throws restriction in wearing sleeveless clothes but it can also lower ones self esteem and cause embarrassing situations.
Causes of dark underarms
Mostly all joints are dark. The skin around joints like elbows, knees, ankles, and underarms are darker as compared to the skin at other body parts.
Shaving:

Many women shave their underarms to get rid of unwanted hair. Razor not only makes the skin harsh and rough but also leaves the skin dark. Shaving also does not remove the hair by the roots
Hair removal creams:

Many women find using hair removal creams a quick way of getting rid of unwanted hair. The chemicals present in the hair removal creams cause discoloration of the skin under the arms if used excessively.
Use of deodorants:

Many women use deodorants to keep away the sweat. One major disadvantage of using deodorants directly on the skin is that the chemicals present in them darken the skin.
Poor hygiene:

One who does not maintain a proper hygiene is likely to suffer from dark underarms.
Pregnancy:

Pregnancy causes darkening of certain body areas. A pregnant woman may observe darker underarms. However, this condition is temporary and lasts only a few months.
Remedies for dark underarms:
There are many ways and methods you can get rid of dark underarms.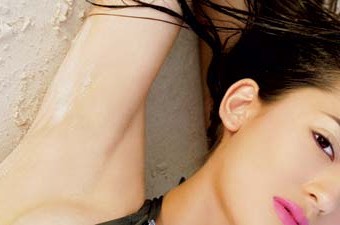 Scrubbing and exfoliating: Frequent scrubbing and exfoliating removes the residues that come out of the deodorants you use which accumulates along with the sweat making the skin under your arms appear darker. A pumice stone is effective in removing all the dead cells.
Skin whitening treatments: Skin whitening products help in making the skin under your arms get lighter by lightening the upper layer of the skin. One should always consult a dermatologist before going for one.
Spa body peels: These are also effective in lightening the dark underarms. More suited for women with lesser hair growth and not very dark underarms.
Waxing:

Waxing is considered as one of the safest and fastest way of getting rid of unwanted body hair. It not just removes the hair from the roots leaving the skin smooth, but also delays the hair re-growth and prevents the darkening of the skin.  There are thousands of dead skins that accumulate at the surface of the underarms. Waxing removes tan and dead skin.
Home remedies to cure dark underarms: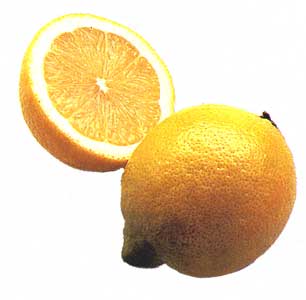 Make a mixture of lemon juice, turmeric powder, yoghurt and gram flour and apply the paste 3- 4 times a week under your arms and wash away the paste after 45 minutes.

Rub lemon slice for around 4-5 minutes on both the underarms and wash it with cold water. The acidic property of lemon juice acts as a natural bleaching agent that lightens the color of the skin.

Potato is also known to have natural bleaching properties. Apply thin sliced potato on the armpits daily and leave it for 15 minutes. This helps reduce pigmentation

Add sandalwood powder in 2 teaspoons of rose water and apply the paste under your arms. Allow the paste to dry and then wash it with cold water.

Soak a pinch of saffron in two spoonfuls of milk cream. Rub the paste gently into your underarms before going to bed every night and wash it with water the next morning.

This not only lightens the underarms but also destroys the germs that cause body odor.

Vitamin E is very effective in during dark underarms. Apply Vitamin E oil on your underarms and gently massage with it.

Apply coconut oil on regular basis on the affected area to lighten the darkening skin.

Baking soda is also very effective in curing dark underarms. Apply baking soda under your arms after having shower.
Diet and nutrition:
Eat fibrous fruits and vegetables that help removing toxins out of the body. Drink at least 10-15 glass of water daily. Water keeps your skin hydrates and removes all impurities, dirt nd toxins out of your body.