The winter festivals lined up this holiday season gives a perfect excuse to bring out our eye makeup palette. To get in the celebration mood, we say, leave behind the usual matte/cream finish and make way for colorful glitters, shimmers and metallic shadows. Imagine how gorgeous and dramatic it would be when colorful ombre is combined with glittery shimmers. Check out our top 3 pick of this stunning eye-makeup trend that'll make you the eye candy of the town.
Swarovski Crystal eye Glitter
The bright dual-toned eye makeup is topped with geometric rhinestones or Swarovski crystals for an immediate drama. Further adding to the theatrical effect are fake crystal eyelashes. A makeup that definitely demands time and precision but my, wasn't it worth the effort? Simply stunning!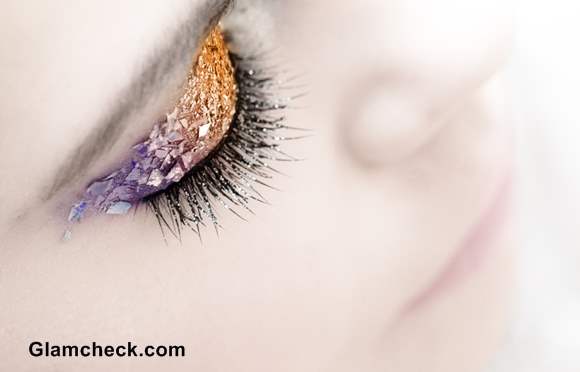 Swarovski Crystal eye Glitter
Vivid Metallic Ombre
It's time to play with colors! Pick not just two but three or four different shadows that would complement each other. Use a softer hue for the inner third and the darker color towards the outer corners of your eyes. And while you're at it, make sure the upper and lower color palettes are different! Top the look with dramatic false lashes.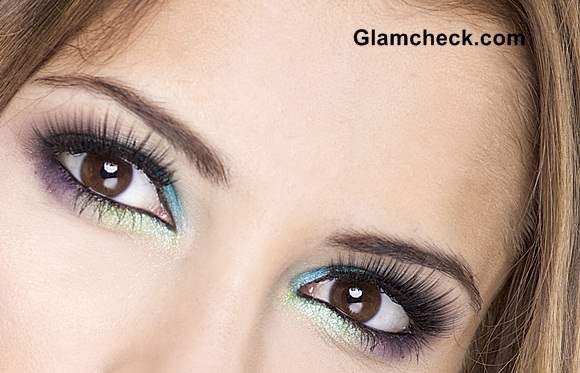 Shimmer Eye Makeup
Intense Metallic Ombre
It's well known trick among makeup lovers to use liquid liners for a sharper and defined look. So, here the copper gold shadow is used only as a base. And instead of just one shade, several liquid liner colors are used to achieve the winged eye. The application needs skill, thus it's a good idea to first mark your upper and lower lash-line into 3-4 sections where each of the colors will be used. Define the look with black liquid liner and finish off with oodles of mascara. Use falsies if you fancy one.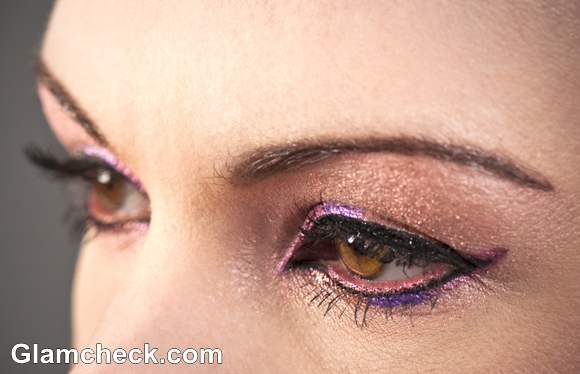 Shimmer Eye Makeup ideas
These were our favourite 3 eye make-up trends that spelled perfection for the celebration and festivities. Hope you loved them as much as we did!
Image: Shutterstock