The basic black garment:
Do you also spend most of your mornings pondering, battling and struggling over what to wear so as to look your best and that too without looking monotonous and repetitious. Probably, the task is Herculean but the solution is sure, if you opt for the blacks.
Black is a wardrobe staple. Black colored garments are a darling without which life may not be that easy, simple and beautiful. Black clothes offer smart, chic, elegant and handy clothing options. The color is highly versatile and can be worn to the dressiest occasion, to the workplaces as well as to the most casual outings. Wear it at day time or at night, the look is pleasant.
However, the color has different color symbolism. For a few cultures like that in India, the color is not welcomed, especially for women, and when it comes to wearing it at religious occasions. A bride will never deck up in the color. For a few cultures, black is a mourning color. But the younger generation is more generous with the color.
Wearing black is fun:
The grace and elegance the color imparts to your personality is unsurpassed. Black can create a slimming effect for those with a few extra pounds and thus make up for a solution offering wear. You may wear black in 'n' number of ways. You may add all hues to your basic black with the help of accessories and a pair of footwear.
What makes black popular:
Black makes for a timeless, elegant and classy wear. The color also adds to your sex appeal and style quotient.

Black can be easily mixed matched with any color as well as accessory. This mellows down most of the mind storming that you get engaged into every time you dress yourself.

You may wear the color and the same garment many often without appearing repetitious and monotonous.

The color offers slimming and elongating effect.
The Wardrobe staple Black Garment:
When it comes to the black garments that make for a complete list of wardrobe staple, the list goes as:
The little Black Dress: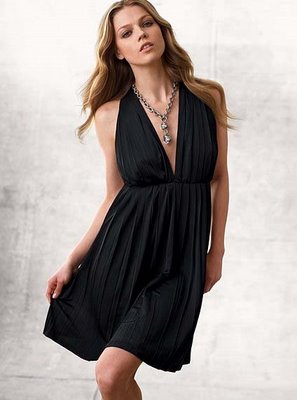 This dress is classy, versatile, sophisticated and elegant. You may wear them at any occasion and at any time. A little black dress worn to the prom may fetch you admiration. Black dresses are many. Choose one from the short, strapless, princess-cut, low- plunging necklines, slits, frills, layers, ruffles, details, etc as the variety is many.


Accessorize them with pearls and diamonds. Even golden color looks good with black. Add color to the basic black by carrying colorful clutches, handbags, etc.

The longer Black Dress: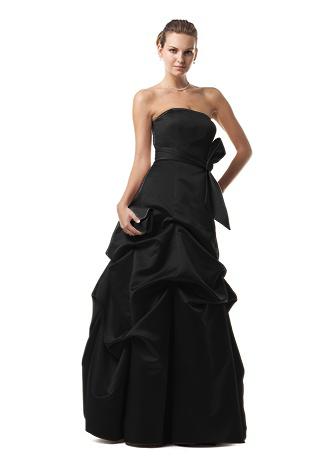 This one is a dressy garment meant to be worn at more dressy events. Wear sheer black dresses with low plunging necklines or sweetheart necklines, off-shoulder styles to shoulder-less styles featuring volumes of fabrics, frills and ruffles flowing down or straight A-line neatly hugging your curves. What else could define the longer black dress except elegance and classy.
The classy pair of Black Trouser: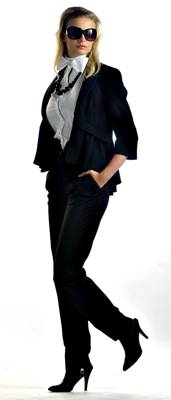 A wardrobe staple that will never let you down. Wear them to the workplaces, interviews, dates, casual outings and you are sure to win. Pleated to clear neat front styles are there to choose from.
The sexy black skirt: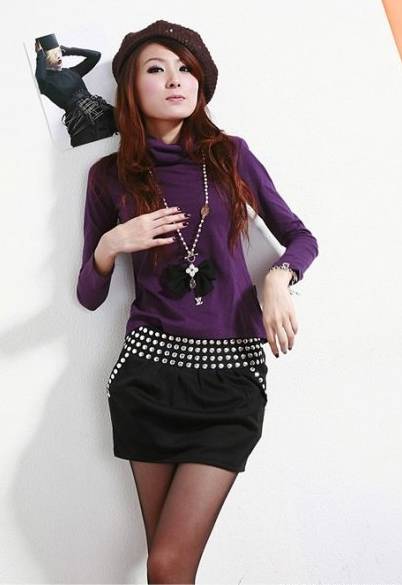 A black short skirt is sexy and smart. Wear them to your workplace, date, interview or casual outing, and the day is your.
The elegant Black Blazer: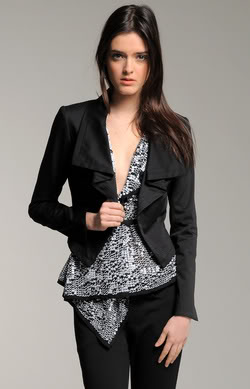 Pair them with pencils skirts, jeans, trousers etc and wear them to the formal as well as casual occasions.
The functional black suit: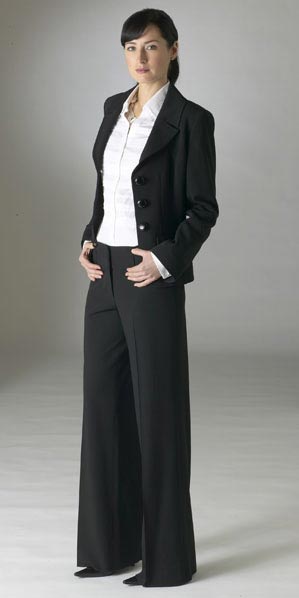 A black suit is must for interviews, meetings and workplaces. Pair them with colorful shirts and accessories.
The basic black t-shirt: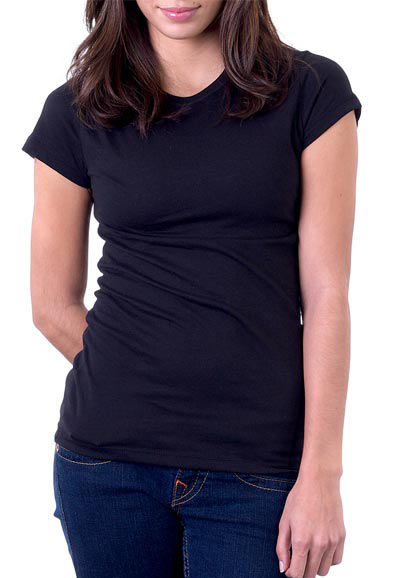 Who can deny the importance of the basis black t-shirt that makes up for your comfort-line of clothing that too without compromising on your style quotient.
The sexy Black Bikini: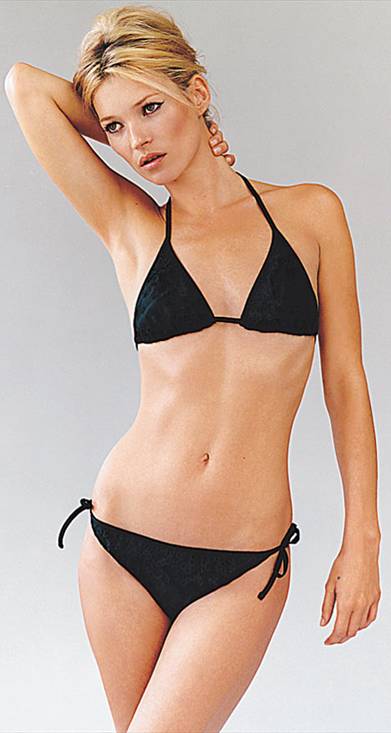 This will create a slimming and sexy effect without being boring and dull. In spite of all colorful hues around, once that you have worn the black swimsuit, you are going to rock.
The essential black stockings: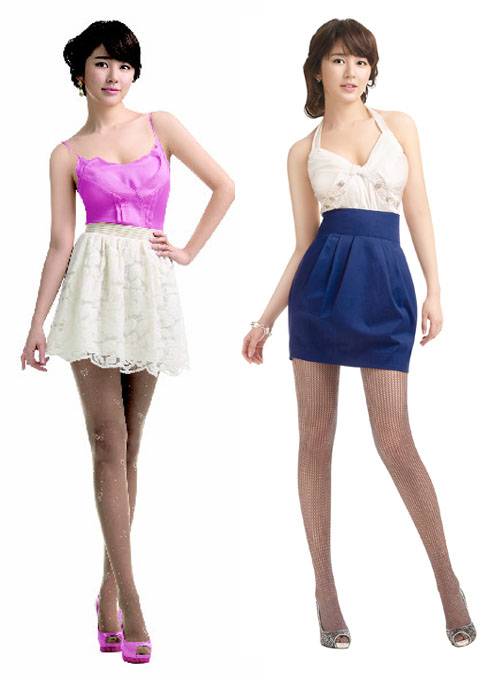 Stockings are versatile clothing item. They match with almost all clothing item present in your wardrobe. They may protect you against cold and also add to your style quotient. They are made of nylon, cotton, fishnet, silk etc. You may wear the chic ones for parties and keep the cottons and nylons as everyday wear.

Some stockings may help create slimming effect to make your legs appear toned. Others promise comfort and durability. Also, they are available in different lengths.
Black for all occasions:
Black garment is a versatile and multi-purpose option that offers wide variety of clothing option.
Black at the interview:
Black remains a popular choice when it comes to interview. No denial that gray, beige, blue and brown also score high, but black remains a favorite. The color black is commanding and authoritative. So, avoid decking up all in black. Try to subdue the color by pairing it with creams, whites and greys. Also, keep them more as a bottom wear. You may also wear black ties, stoles and scarves. Carry a black handbag or wear a black leather wrist-watch.
Black at the workplace:
Black is the color that you can wear to your formal meetings and professional deals. The color spells authority, responsibility and toughness. Wear black suit paired with a colorful shirts and accessories. All basic black can also be aptly worn at your workplace.
Black at the parties: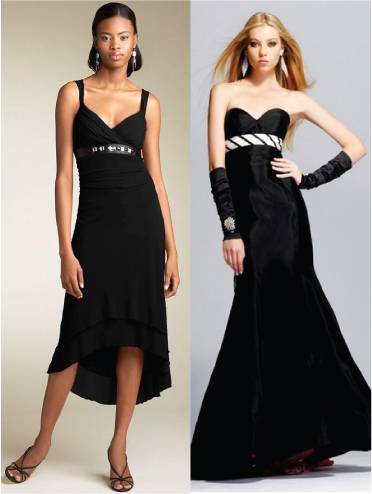 Black is fascinating, invigorating, seductive, romantic, sophisticated, timeless and classy. Wear them to beach parties, ball dances, proms, weddings and dressiest of parties and your look may fetch you great admiration. Sequins, beads, bows, frills etc make for a very dressy black party wear.
Black while traveling:
You may wear black clothes while traveling long distance. The dark solid colour helps appear tidy and neat even after hours of journey. You don't have to worry a lot even if you spill some edibles on your clothes or soil you clothes.
Black at the daytime:
You may wear short black dresses , suits, or trousers at the day time and accessories them with colourful items. Monochromes may also do.
Black at the Night:
Dress up elegantly in little black dress and stand like a timeless classy diva.
Tips on Wearing Black:
Black creates slimming effect. Wear the color on areas that you wish to camouflage. If you have a heavy bottom, wear black at the bottom and wear black at the top to appear a bust size lesser.

If you choose to wear black on the top half, pair it with a dark solid color bottom as well.

Try to pair black with other warm colors like red, maroon, purple, navy blue, etc. All hues and shades of blues match quite elegantly with black and make for a perfect formal wear.

If wearing during the day time or in summers, avoid wearing all black. Mix match the color with colors of the spring like cherry reds, teal blues, fuchsias, etc

White and black make for a monochromatic theme. White mellows down black without marring the elegance and sophistication.

Always wear black in chic and expensive fabrics. Black can look rugged, worn-off, cheap and washed-out if the fabric is of low quality.