Sheer clothing is a great way to add fun, excitement and a little playfulness to your wardrobe. Sheer garments are romantic, feminine and sensual. Sheer clothing makes for a perfect party wear. Wear them to a romantic evening and set the mood for an evening to fill you with memories to last you a life time. The clothing is definitely going to make you the centre of attraction and admiration. Add fun elements to the clothing with the help of accessories, footwear and handbags and raise the mercury higher.
The clothing line may show off your skin at right places and in the way you desire and make you a real glam doll. You may wear sheer clothing line that includes dresses, tops, scarves, wraps, jackets, coats, lingerie, stockings, gloves, gowns, etc. Sheer fabrics make for sensuous wedding gowns and other formal wears.  However, care should be taken while dressing in a sheer garment so as to adhere to your own personal standards of modesty as well as that of those around.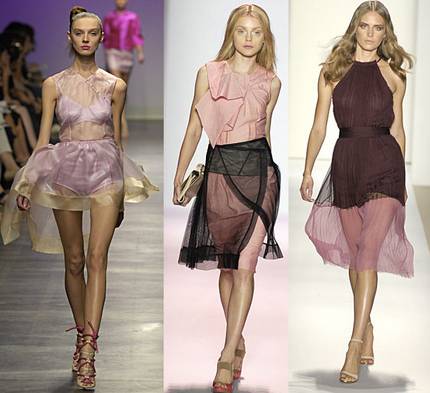 All mesh and sheer fabrics a used to make sheer garments. A sheer fabric is semi-transparent, translucent, and flimsy. Mess fabric has narrow holes throughout that follow some pattern. Mesh fabric is generally used to make sports jerseys. Gossamer, tissue and rayon are a few popular names. The sheer clothes have become a wardrobe essential that remains at par with silk, satin, etc.
Sheer fabrics are popular. They are available in all colours but cream, white, ivory, grey and beige remains a very popular choice. Embellished and embroidered sheer gown with intricate patterns of grape vines, flowers, buds, blossoms and orchids may make for an extremely elegant, classy and sensuous garment.

How to wear sheer garments:
Wear sheer garment by layering it over other light and silky garments, like undershirts, camisole, etc. Remember to match the colour of the innerwear with that of your sheer garment. Keep the ensemble decent.

Wear sheer clothes with lining underneath. The visible clothing underneath should also appear decent. Remember, the key to dressing sheer clothes lies in maintaining modesty and decency in spite of being a bit revealing.

Try not to wear sheer clothes at your bottom half. Avoid wearing sheer pant, skirt, short etc.  If wearing a sheer skirt, do wear proper lingerie underneath.

Sheer clothing is light, dreamy, romantic, elegant, feminine, sensuous and sexy. Keep the accessories minimum and delicate. Don't wear big and chunky jewellery. Wear studs, diamonds, platinum, etc to add to the light feel and sophistication. Maintain consistency throughout.


Don't pair sheer clothes with heavier fabrics like denim, sued, jute, etc. Keep in sync with the feel of sheer fabrics that is light but invigorating.

Sheer wardrobe essentials/garments:

Sheer Dress: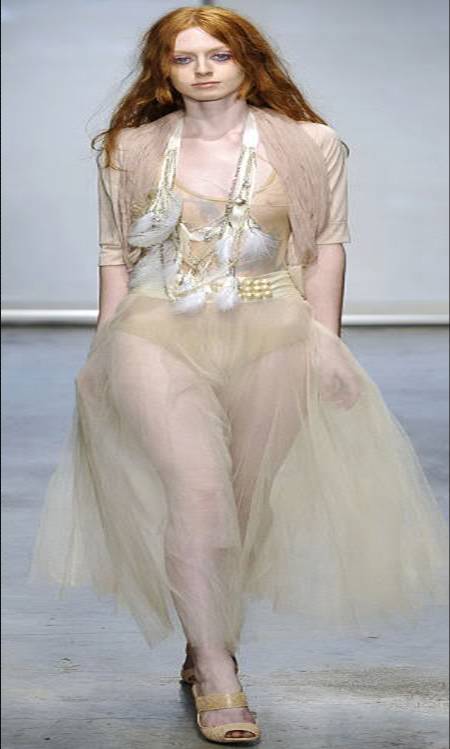 Update your wardrobe with sheer dresses. A dress with layers of sheer fabric and a silk or satin lining underneath may also make for a good sheer party wear.

Some variations may also have sections of sheer fabric done neatly and cleverly at the arms, shoulders and some times even the mid-stomach area. This kind of clothes may appear utterly sensuous and feminine.

Sheer pants:
Sheer pants can turn out to be quiet a tricky task. Pulling off a sheer trouser calls for great care and attention. Even wearing one requires equal patience.

Wearing a sheer pant or trouser is completely dependent on the wearer's choice. It's suggested to wear a sheer trouser at home due to some modesty issues.

Sheer tops: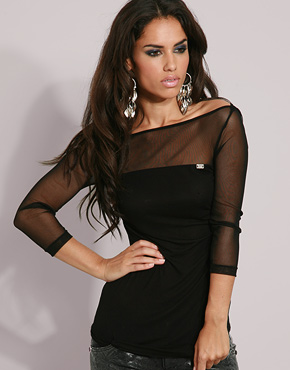 Sheer tops are fashionable and chic. Tops with sheer backs, shoulders and sleeves are quite a fun. Sheer kaftans, tunic, jacket, shirt, tanks, t-shirt, etc make for a rich collection.

sheer coats: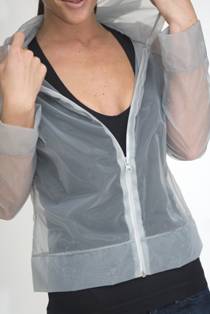 Sheer coats are sensuous and fun to wear. They add a splash of style and oomph to any ensemble. Just remember to keep in consistency the fabric of your clothing.

Match a sheer coat with a fabric that is light and breezy. Even the color of the two has to have synchrony.

Sheer scarves: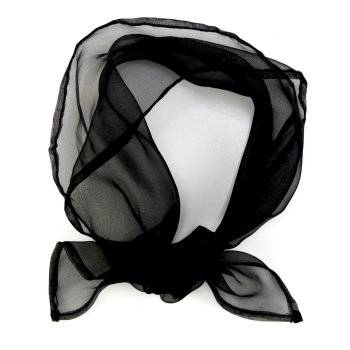 Sheer scarves are functional as well as decorative. They are apt or summers when even an extra bit of clothing adds to the miseries of the burning sun. Floral, plain or printed, sheer scarves make for a versatile and essential clothing item.

Sheer stockings: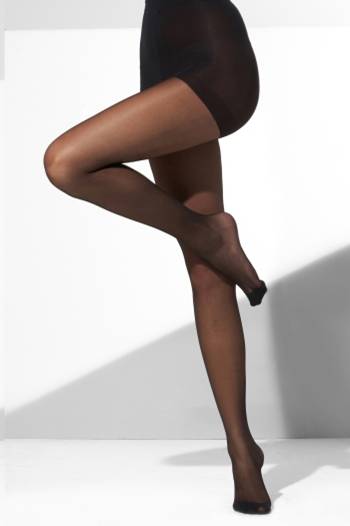 Stockings are mostly sheer. They can be aptly worn at office as well as some casual outing. A black sheer stocking is a basic item that can come to your rescue every time you are clueless as to what to wear and with what.

Sheer lingerie:
Sheer baby dolls, chemises, camisoles, stockings, and garters are all fun to wear.