Accessories designer Gemma Marissa has come with new the new Fall / Winter 2010 accessories collection for Neurotica. The collection includes hair-bands, hair-pins and necklace made of pink, black, white and gray pom-poms carefully connected via golden chain. The pieces are simple yet stylish.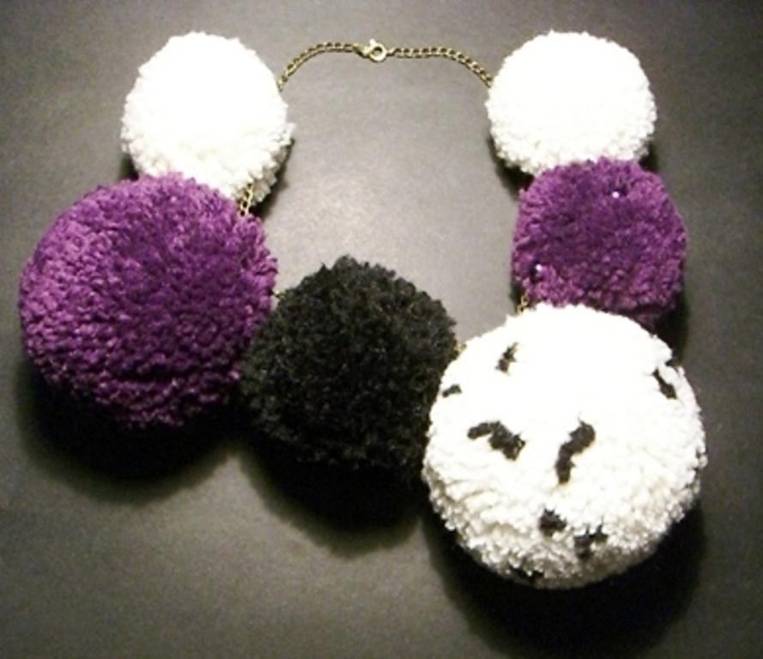 This pretty neck-piece would look great worn on a black, purple or white turtle-neck outfit. The simpler the outfit the more emphasis on the jewelry.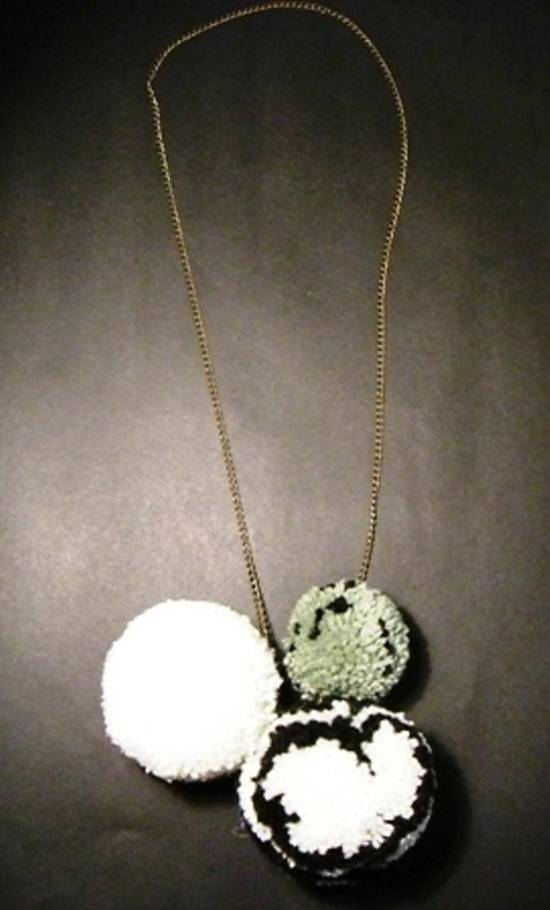 Accessorize your white shirt and tight fitting black trousers with this beautiful and elegant piece.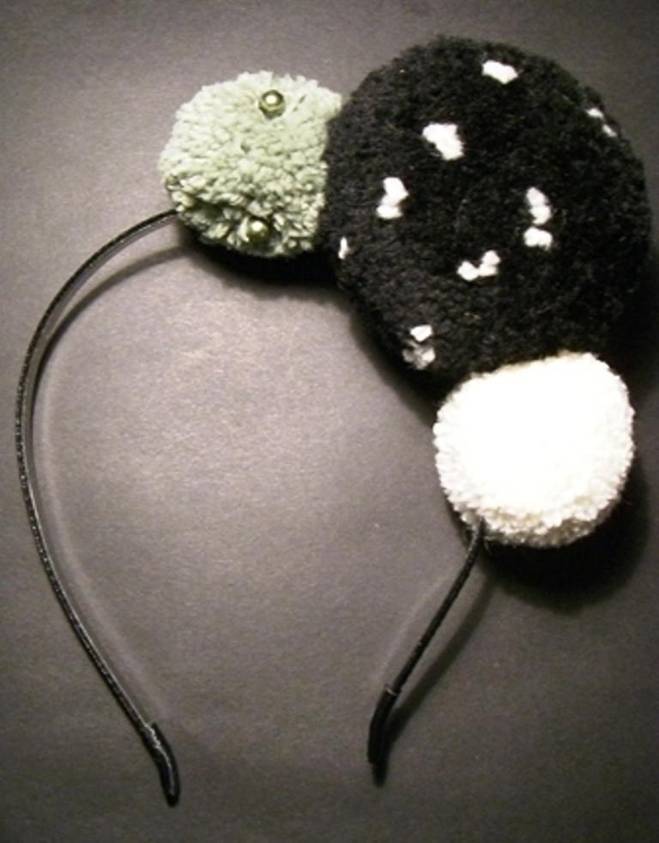 Add fun to your little black dress by wearing this pretty hair band.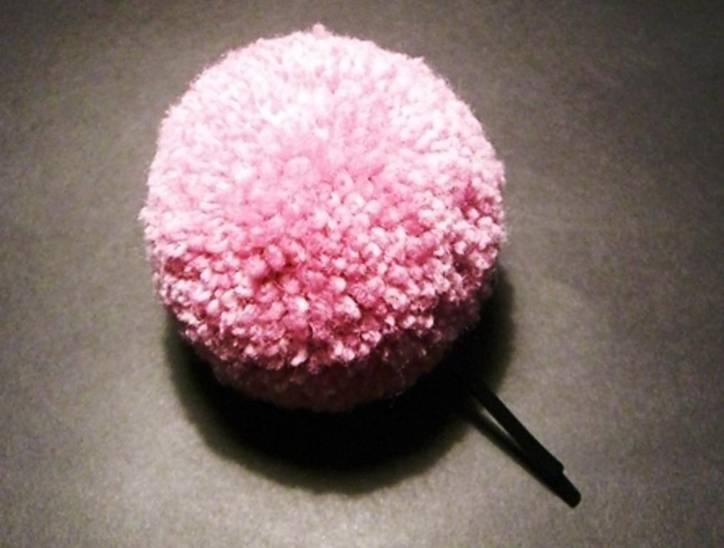 This will look cool on any outfit. Hook it in your curly locks or just add it to your bun. It goes with any style