Petite actress Eva Longoria stunned all with her appearance on the red carpet at the gala premiere of "The Past" in Cannes. It was not only the star's ensemble that got rave reviews, but even her hairstyle. Her chic low ponytail made the perfect style statement.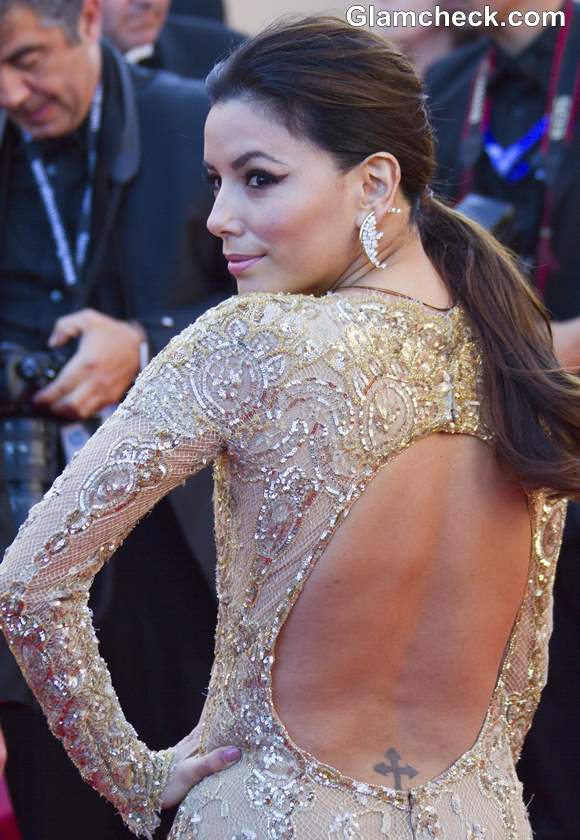 Hairstyle DIY – Eva Longoria's Chic Low Ponytail
We bring you the steps for this easy to do hairstyle so that you can try it on your own too.
Hairstyle DIY: 3 Steps to Eva Longoria's Chic Low Ponytail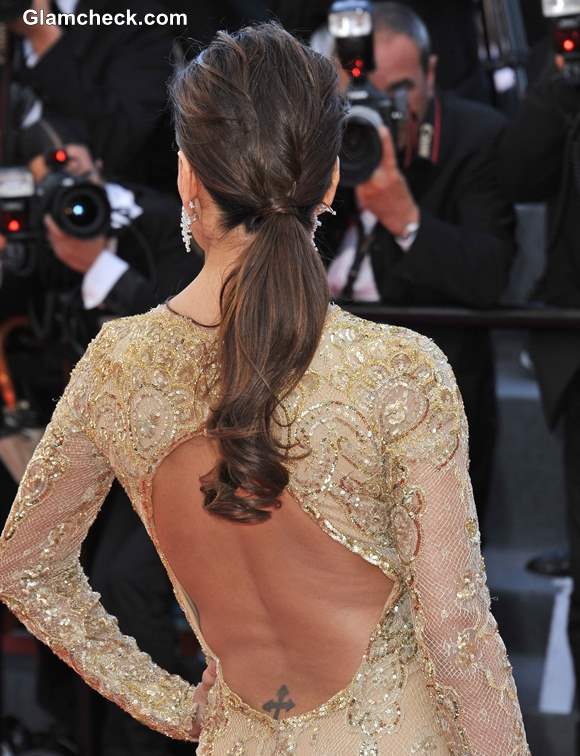 Cannes 2013 Hairstyle DIY Eva Longoria Low Ponytail
Back brush your hair and secure it at the nape with a hair elastic to make a low ponytail. If you have shorter hair at the front that does not reach till the nape, then use hairspray to hold them in place.

Take a thin section of hair, from your ponytail, and wrap it around the hair elastic by rolling it round and round the ponytail. Secure this with a hairpin, by pinning right below the ponytail. This way neither the hair elastic nor the hairpin can be seen.

Take the end portion of your ponytail and roll it around a curling iron, and hold it like that and count till 30. This will achieve the curly end look. Spritz hairspray on this curly part, from a distasnce of one hand away, to hold it in place for a longer duration. And, you are done!
Cannes 2013 Hairstyle Eva Longoria Low Ponytail
Now, go out and flaunt the style. This hairstyle is easy to do yourself and can be done within 10 minutes!
Shutterstock