Charisma Carpenter has at least five tattoos, the ones on the visible bits of her generally covered up during filming, which is why most people are not even aware that she has them. We spotted one of The Lying Game actress' favourite tattoos at a red carpet event recently.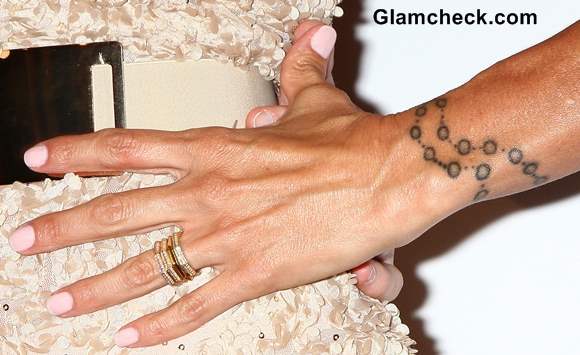 Charisma Carpenter's Rosary Wrist Tattoo
The plain black tattoo features on her right wrist. It portrays a double string of rosary beads on the front, which are often mistaken for a bracelet. A look on the inside of her wrist reveals the rest of the tattoo – a cross at the end of the rosary.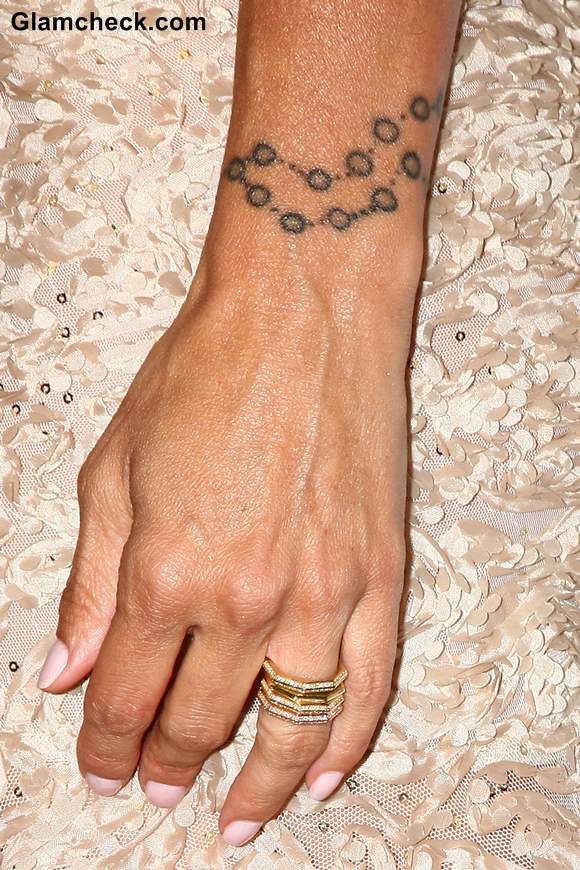 Charisma Carpenter's Wrist Tattoo
This simple but poignant tattoo was chosen, according to Charisma, to center her and remind her to be in a spiritual place. She chose that particular location on her body because she wanted to see the rosary every day.
It makes for an understated, elegant tattoo which, since most people cannot tell it's a rosary, often substitutes for bling on her wrist. 
Shutterstock