The latest issue of Elle US 2010 features beautiful actress Kristen Stewart posing in a studio room with her poster across the walls while photographer Carter Smith captures her.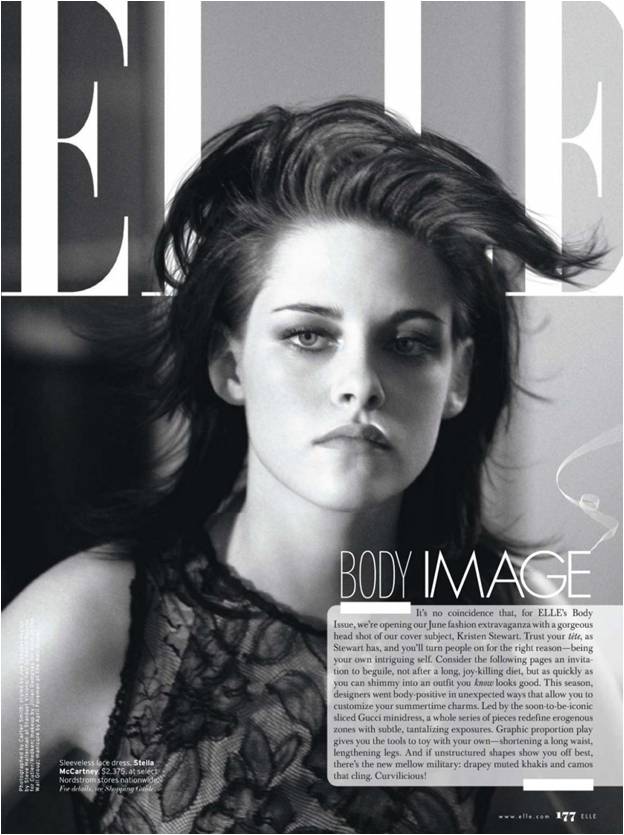 Makeup and hair by Jillian Dempsey and Ken O' Rourke respectively.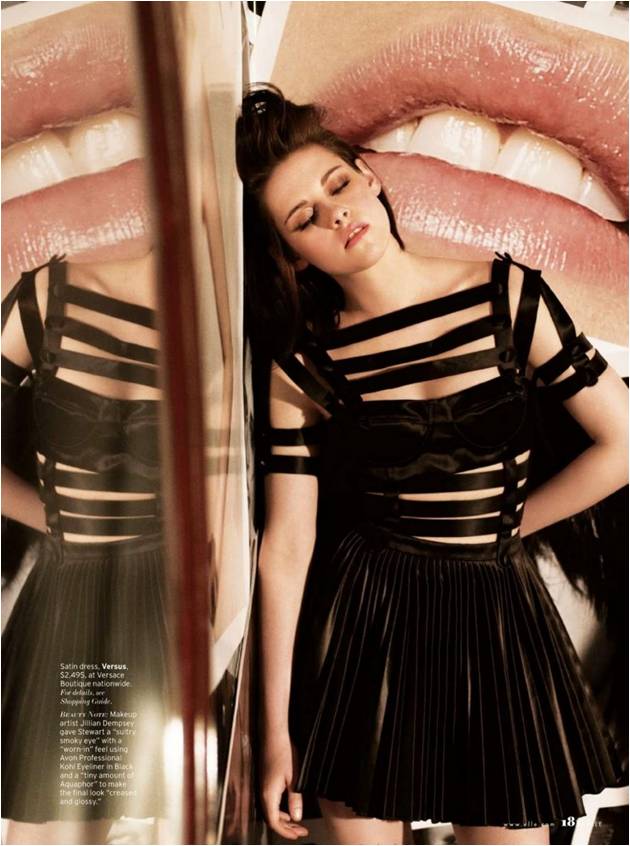 Kristen Stewart wears a beautiful black strappy satin dress by Versus available at all Versace stores.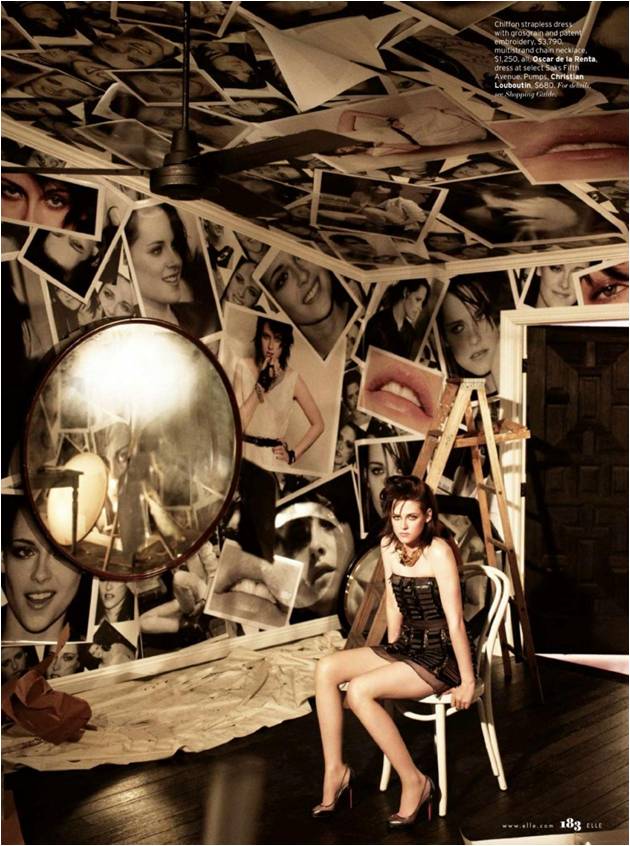 Kristen Stewart wears a chiffon strapless dress with patent embroidery. Pumps by Christian Louboutin.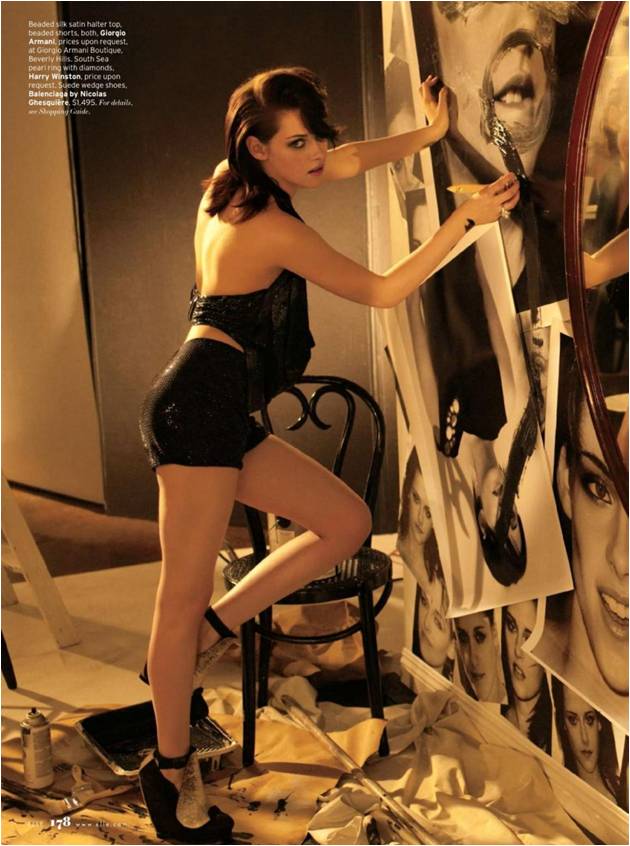 Kristen Stewart poses in beautiful Giorgio Armani beaded silk satin halter top and beaded shorts, BalenciagaSuede wedge shoes and Harry Winston beautiful pearl ring with diamonds.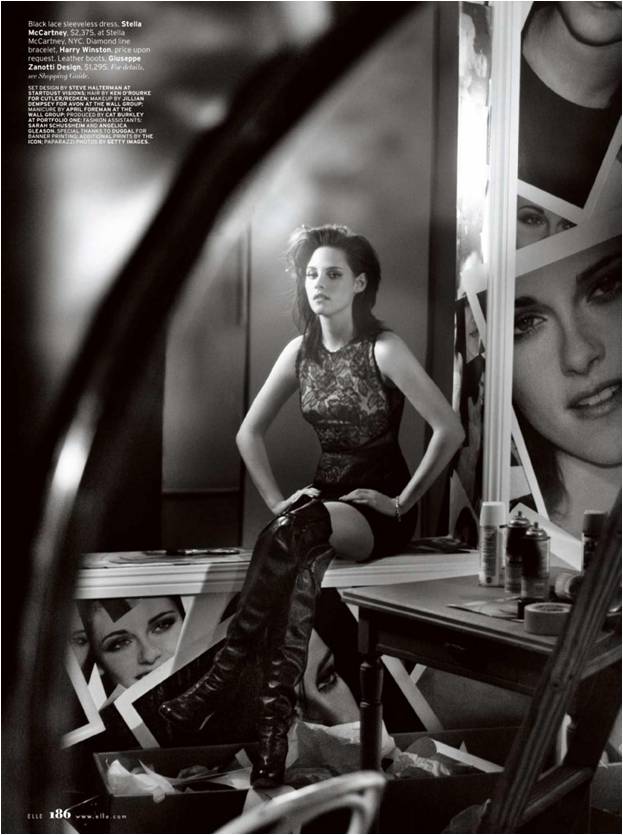 Kristen Stewart looks hot in the black lace sleeveless dress by Stella McCartney and above-the-thigh Leather boots designed by Giuseppe Zanotti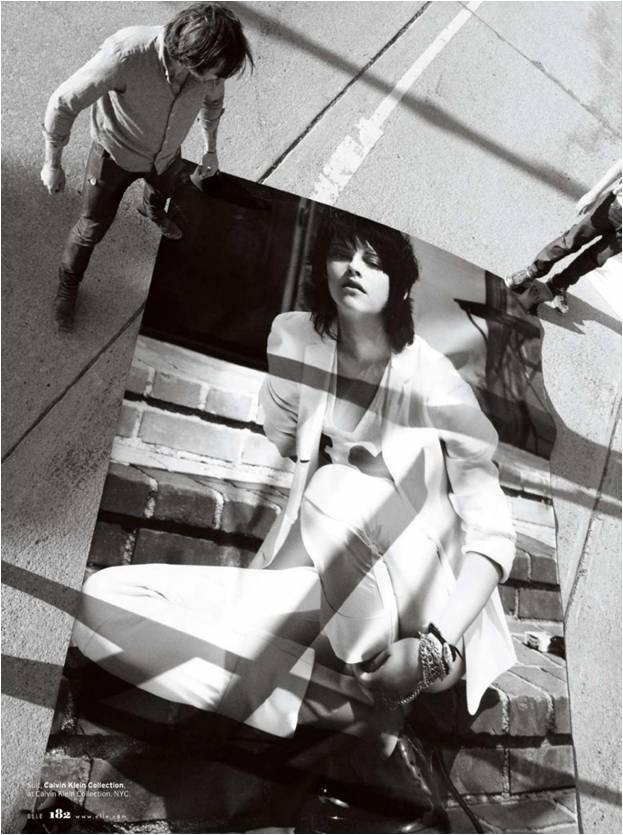 Kristen Stewart in Calvin Klein suit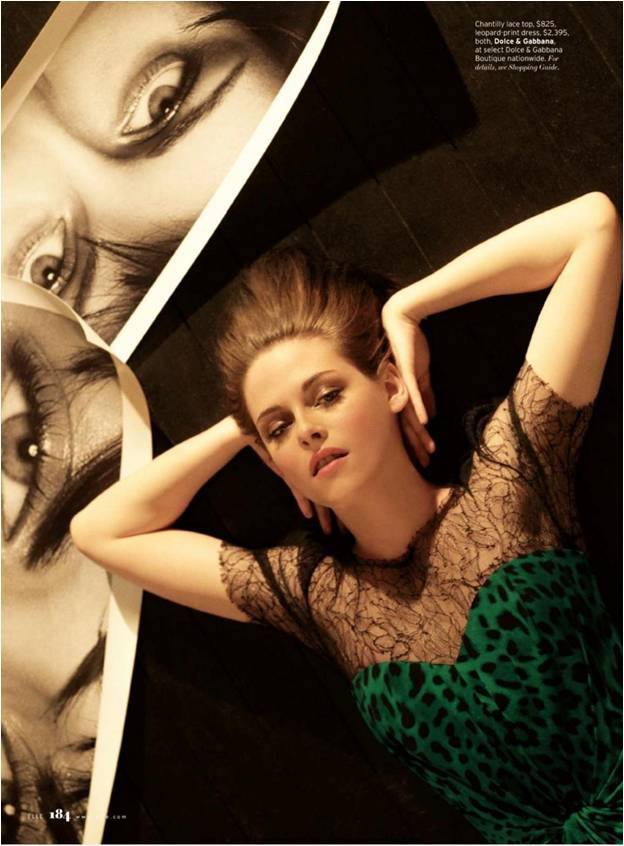 Kristen Stewart looks gorgeous in the beautiful Chantilly lace top teamed with a green leopard print dress by Dolce & Gabbana.