Footwear designer Nicholas Kirkwood designs a unique range of stylish footwear for one of the leading footwear brands Liberty. The new collection is bright and colorful with beautiful abstract and floral prints. Her signature heels and platforms add more glamor and style to the range.

Each Nicholas Kirkwood shoe costs around $827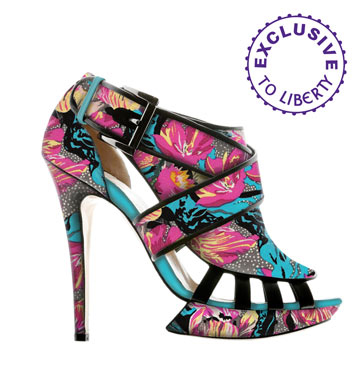 Nicholas Kirkwood strappy wedge heels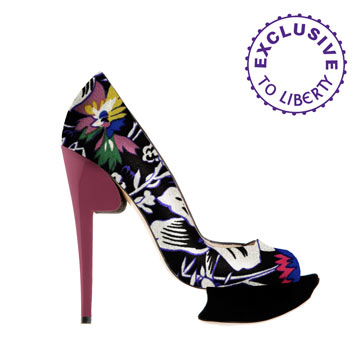 Nicholas Kirkwood pumps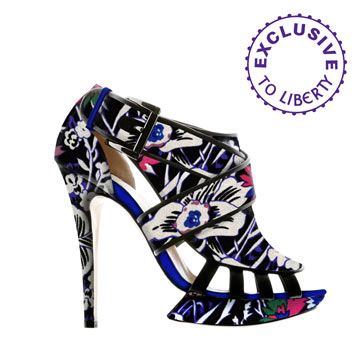 Nicholas Kirkwood designs this beautiful footwear with an interesting buckle and criss-cross straps.