The voluminous messy side plait was spotted on runaway models at the Poco Pano Swimsuit Collection for Spring-Summer 2012 during Mercedes-Benz Swim Fashion Week.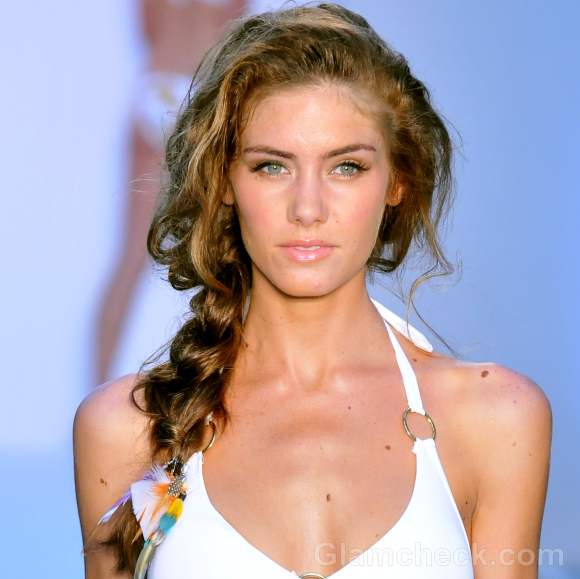 There is something quite pleasing about this messy hairstyle, and it can be sported for a number of different occasions such as a lazy day on the beach, while you are going shopping or simply when you want to hang out with your girls. The look has a laid-back feel to it, but somehow manages to combine the right amount of style to make it feel dressier than an ordinary side plait.
Step-By-Step Tutorial for Making the Voluminous Messy Side Plait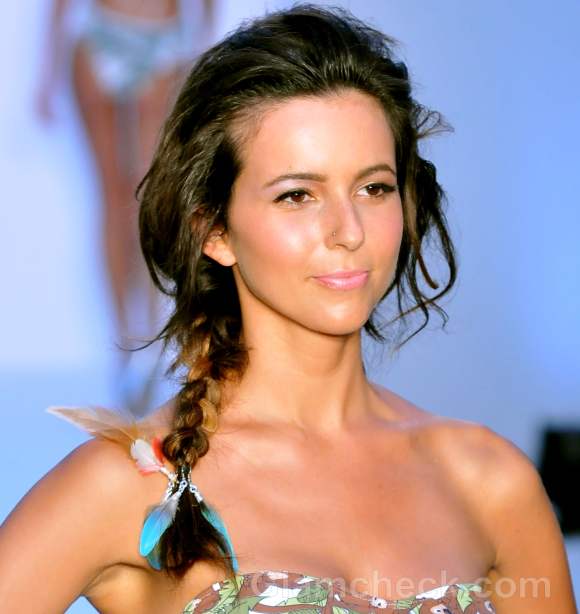 Though this style looks easy, still there is a bit of effort that goes into it. However, let this not scare you as even with the effort involved, it is quite easy to make the voluminous messy side plait.
 Start by prepping up your hair. For this you need to voluminize the front portion of your hair. Now there are three ways in which you can do this. You can use a voluminizing spray to make the hair puff up from the front. Alternatively, you can also lift the front section of your hair, backcomb and tease underneath in order to "raise it". If you do not want to try any of these two options then you can take the front portion of your hair and curl it around a big Velcro roller and then secure it in place for an hour. Use a hairdryer on this rolled up portion of hair right before you take off the roller. This is a good way to achieve voluminous hair.
Once you are done voluminizing your hair, the second part would be to make the side plait. For this bring your hair to the left or right side, whichever you prefer, and start tying the plait from there. Divide the hair into three sections and then place one section on top of the other, by taking each section and crisscrossing it alternatively with the other two sections. Repeat this till you reach the tip of your hair, and secure it with a scrunchie, ribbon or a feather detailed elastic tie up.
In order to give the hairstyle a messy feel, pull out strands of hair at random from the front, side and plaited part of the hair. And, voila, your voluminous messy side plait is ready to be shown around!
In order to stylize this look even more, you can try out a fishtail side plait instead of a regular plait; however, do not forget to keep it voluminous from the front.
You can make the voluminous messy side plait look more stylish by adding a flower in your hair or intertwining a bead string or a funky ribbon in your plait. You could also add accessories like a thin band worn around your head to give a bohemian look. This hairstyle is well suited for casual occasions and events.
Image: Anton Oparin / Shutterstock.com