Vogue Korea July 2010 issue features model Kim Won Kyoung posing near a beautiful beach resort in the editorial "Escape To Tahiti". Photographer Oh Jung Seok captures the model decked in floral accessories, garlands and hair wreaths.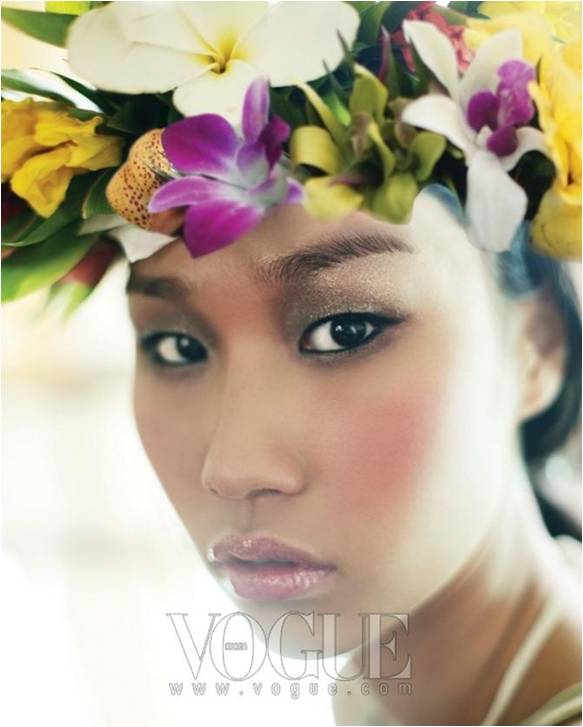 Kim Won Kyoung wears beautiful, flowy and airy beach dresses and swimsuits from the likes of  Hermes, Issey Miyake, Diane von Furstenberg, Blumarine, Juicy Couture, Moschino, Hanii Y, Vivienne Westwood, Missoni, Emporio Armani, Chanel and Dolce & Gabbana.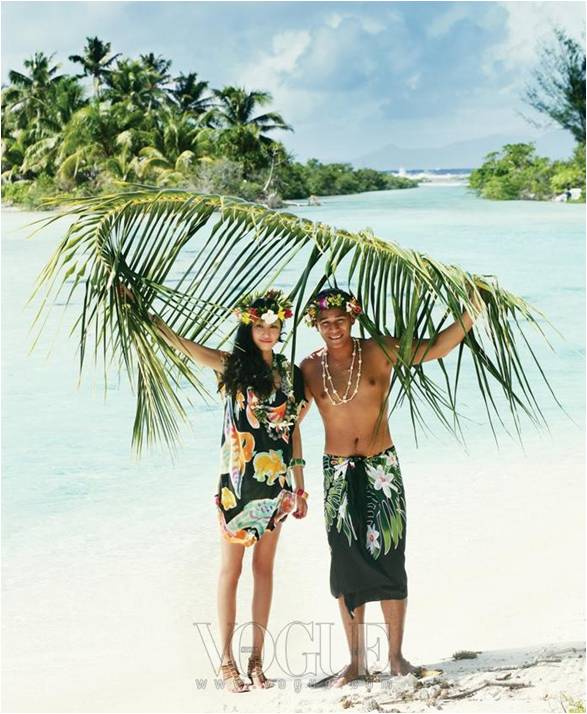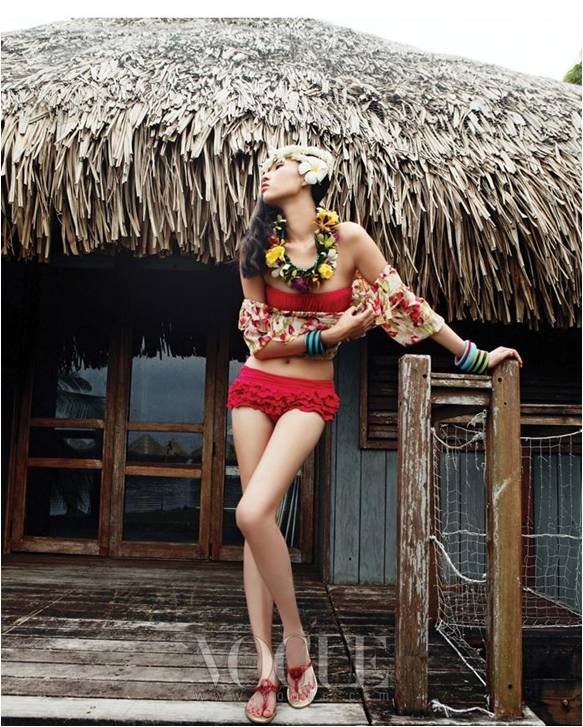 Kim Won Kyoung looks pretty  in the red bikini with bandeau top and frilled bottom.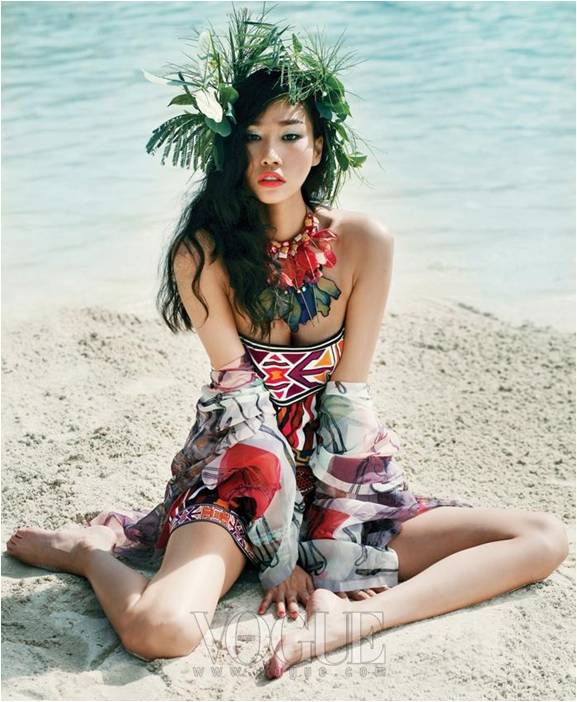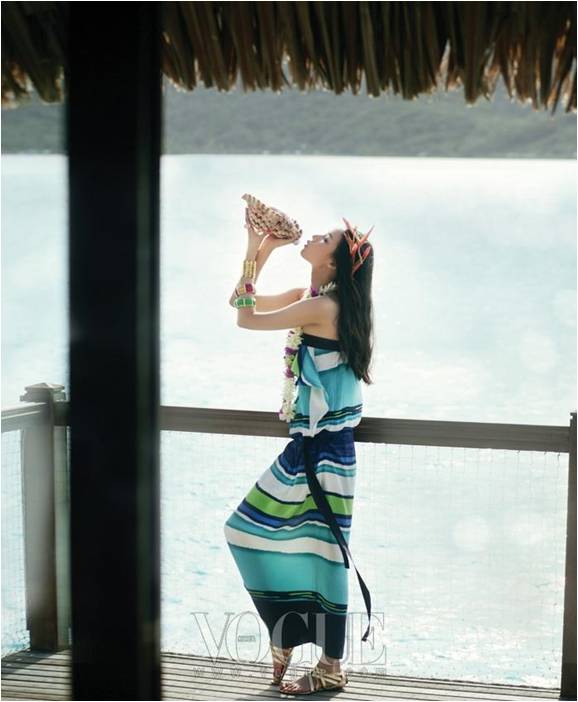 Kim Won Kyoung wears a horizontal striped multi-colored  flowy maxi-dress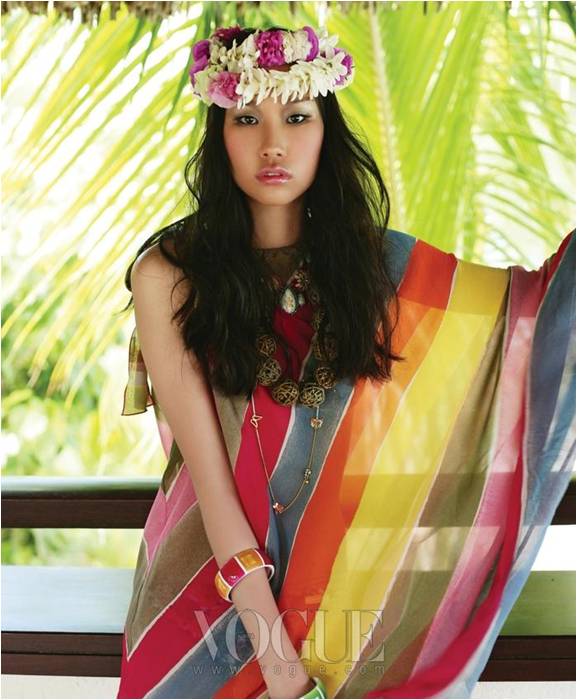 Kim Won Kyoung poses in a bright multi-color one-shoulder kaftan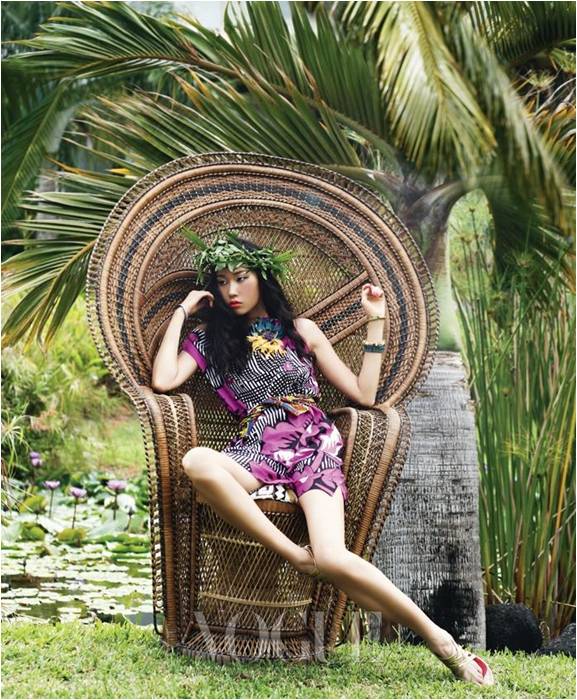 Kim Won Kyoung wears a black and purple beach dress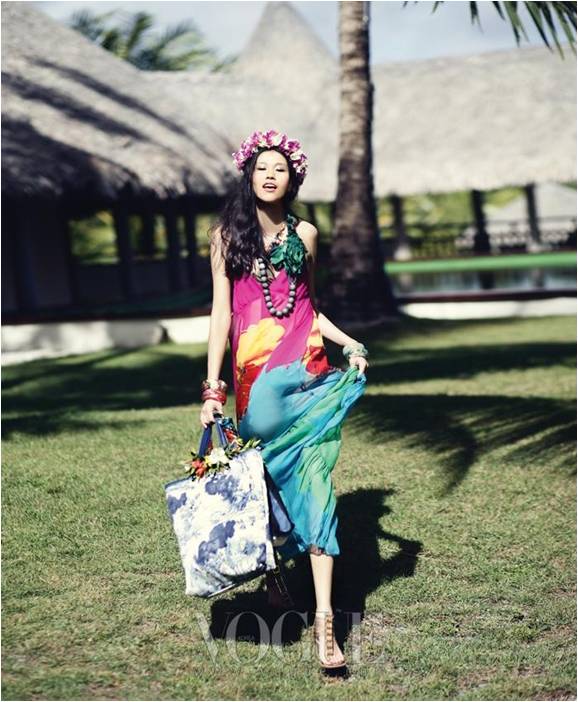 Kim Won Kyoung looks pretty in the multi-colored maxi-dress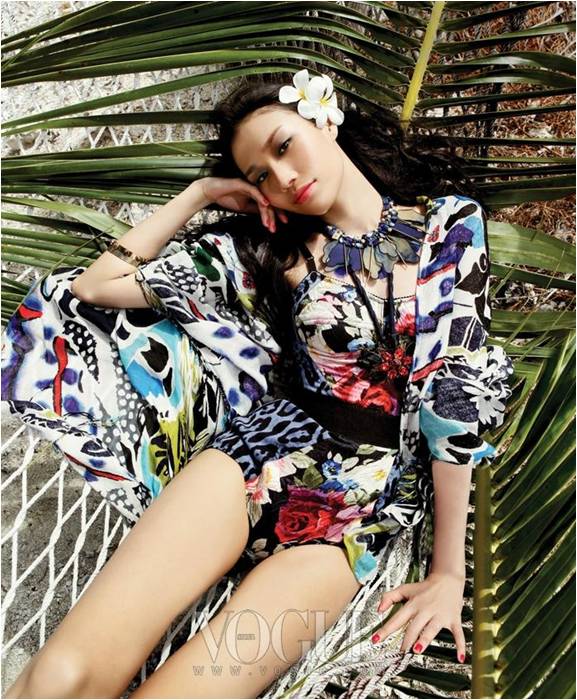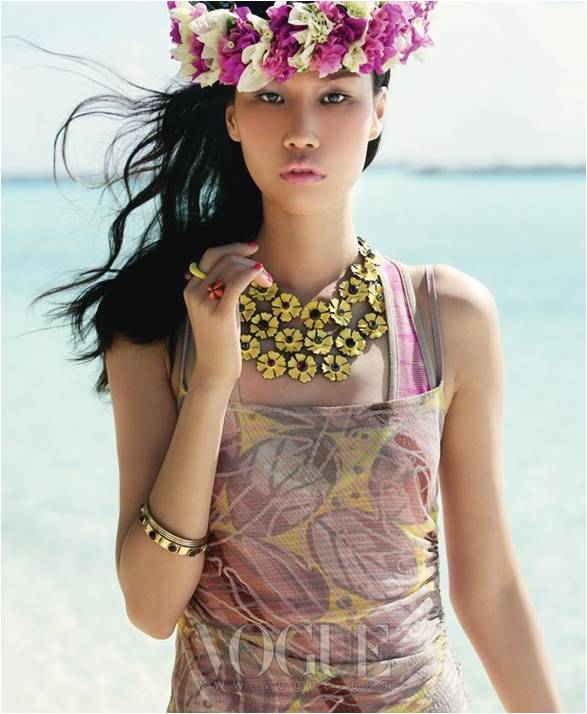 Kim Won Kyoung looks pretty in the floral jewelries