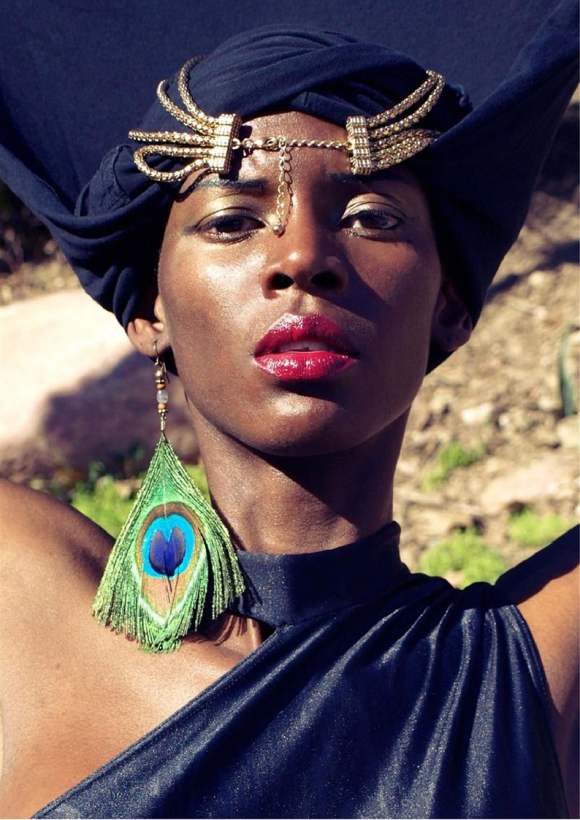 The latest edition of Umno Magazine features model Natalia Oliveira posing with male model Christophe Caron for the editorial "Intelligent Clothing". Natalia Oliveira wears simple and draped ensembles and accessories which are a bit tribal, a bit military and very trendy from the likes of Zara, Mango, H&M, and Victor Soria. Victor Soria captures the outdoor photo-shoot.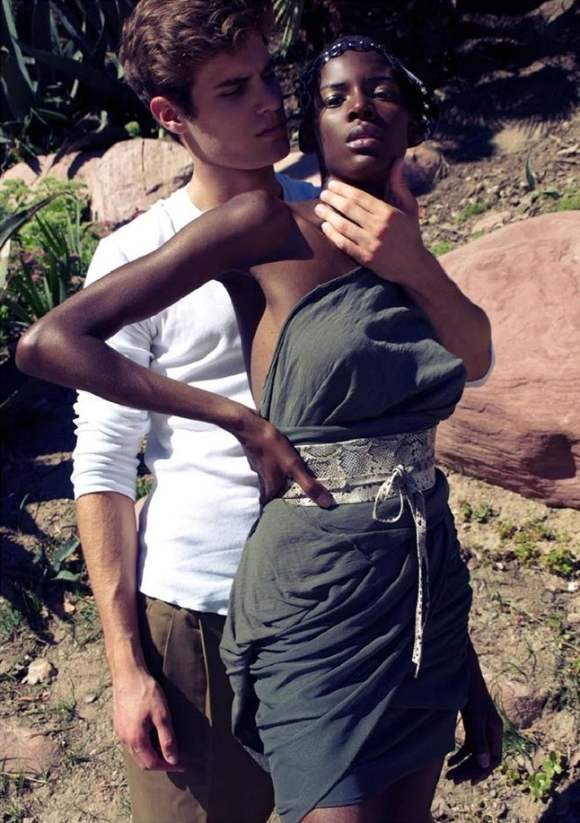 Natalia Oliveira wears draped one-shoulder dress by H&M with snake skin belt by Zara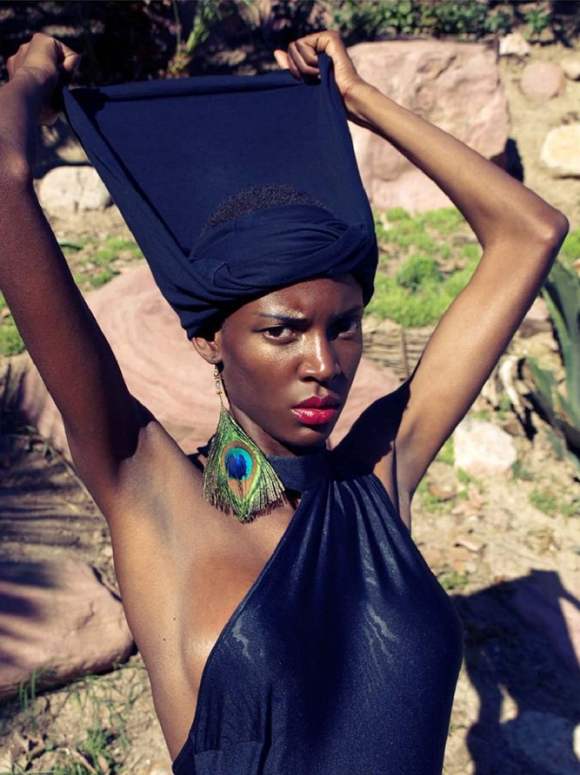 Natalia Oliveira poses in one-shoulder dark blue vintage swimsuit. Love the peacock earrings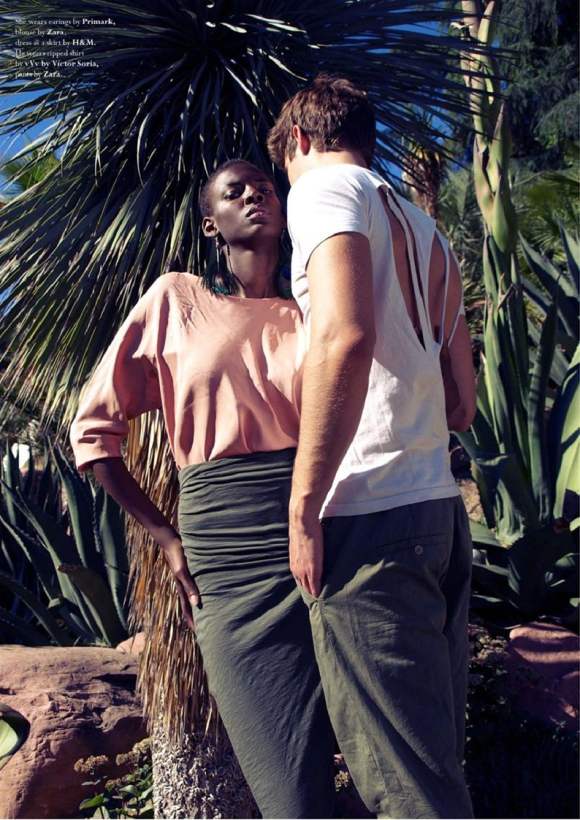 Natalia Oliveira wears Primark earrings, Peach blouse by Zara and dress worn as skirt by H&M. Christophe Caron wears ripped shirt by Victor Soria and pants by Zara.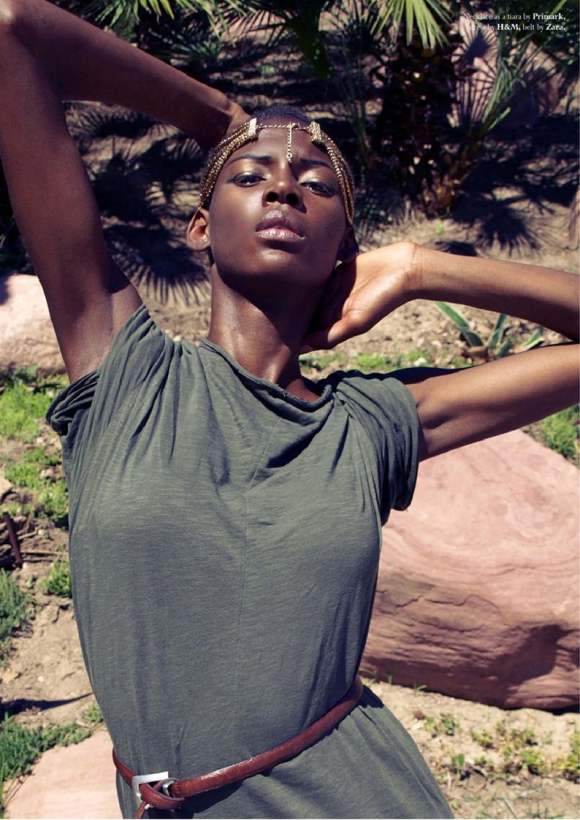 Natalia Oliveira poses in H&M dress, brown leather belt by Zara and necklace (worn as tiara) by Primark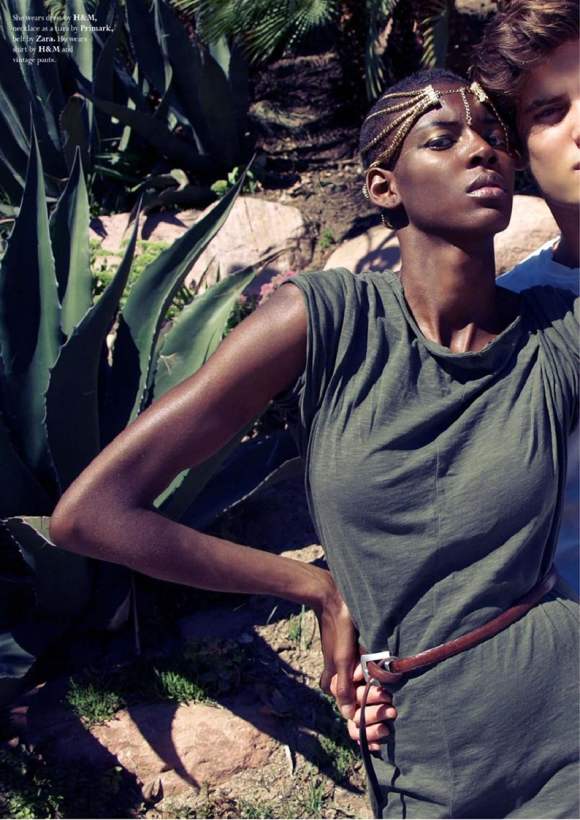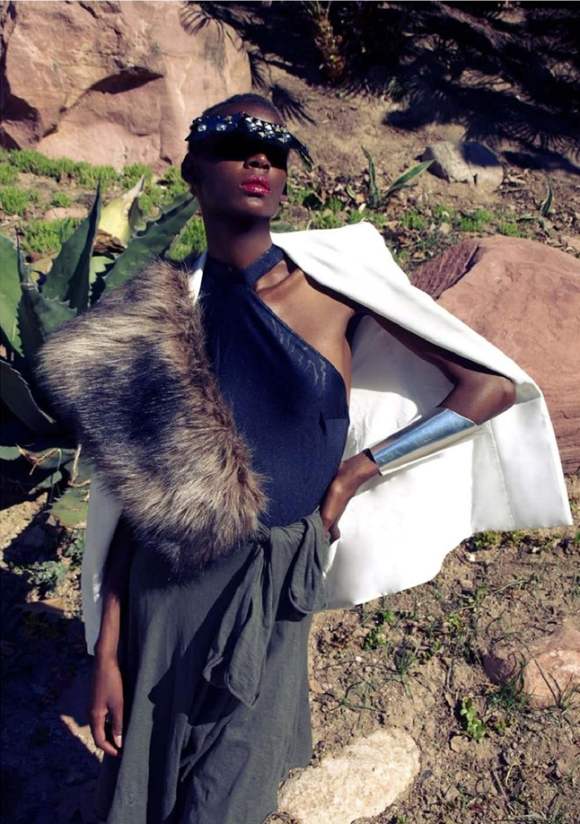 Natalia Oliveira wears a blue vintage swimsuit, blazer and fur stole by Zara, Dress (worn as skirt) by H&M, Bracelet by Victor Soria and necklace as a visor by Mango.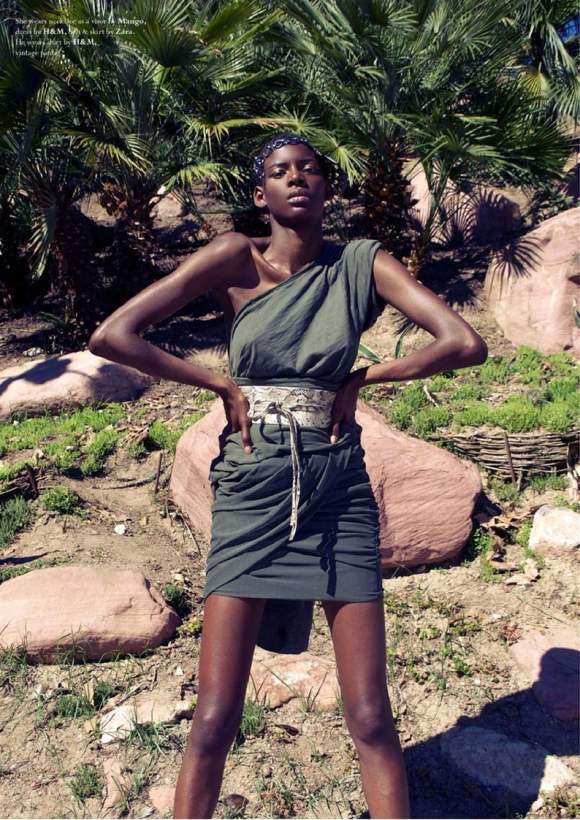 Natalia Oliveira wears necklace ( as visor) by Mango, dress by H&M and belt by Zara.