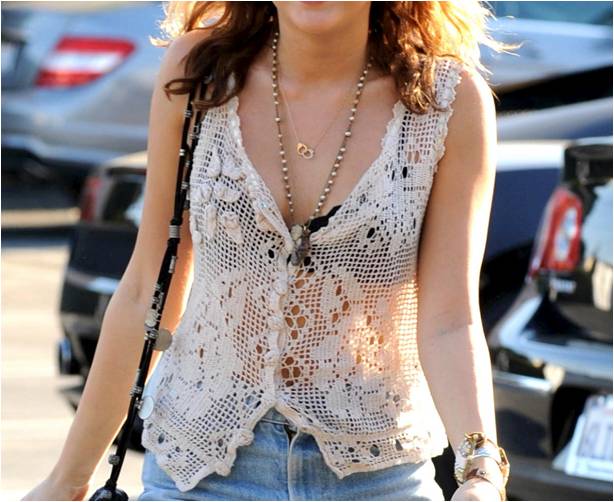 Crocheting is no longer the pastime of grandmas. This season, crochet vest is all set to be a perfect addition to your wardrobe. Light, airy and comfortable, crochets make a perfect choice for hot and humid weather.
Word is in; crochet seems to be the latest in thing for the celebs across the globe.
Miley Cyrus lead by example when she braved the heat in Los Angeles wearing a white crochet vest paired with short cut-off denims. Though incredibly sexy and stylish, the outfit which showed off her black bra underneath made the 17 year old Disney star looked a tad too racy for her age. Cyrus completed her look with a pair of over-sized sunglasses and calf length boots.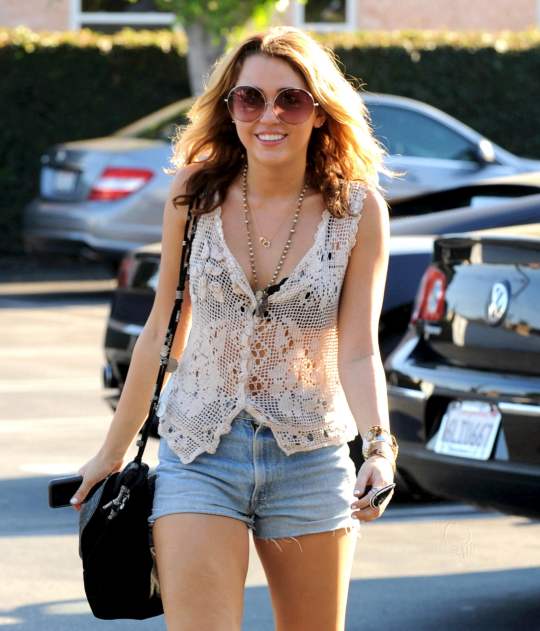 You can pair a crocheted top; available in a variety of shapes and colors with a tee underneath to look your casual best. Though it will be best to leave out the boots and wear a funkier flip-flop and cool sunglasses. Throw in a statement piece of jewelery to complete your look and set the street on fire.
What's more! You can even hand-crochet your favorite patterns to create a look that's distinctively yours.