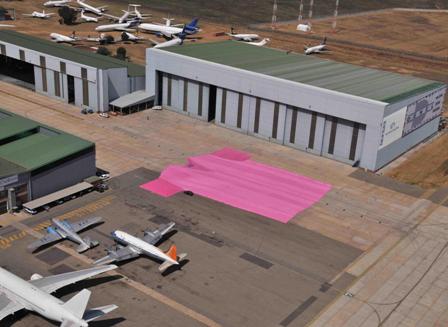 Reckitt Benckiser which manufactures the stain-removing Vanish has created the world's biggest T-shirt in South Africa.
The T-shirt, which is taller than the Statue of Liberty, is currently n display in Johannesburg and will be eventually made in many smeller t-shirts to be given away to underprivileged children.
The tee is a staggering 64.7 meters long, long enough for 16,692 to stand on it. Its weight which is around 1500 kgs is comparable to the weight of an average sized car.
The venture which took two and a half months to complete is South Africa's totally home venture involving local people and material.
Guinness World Records verified the 'biggest t-shirt' claim on September 15.