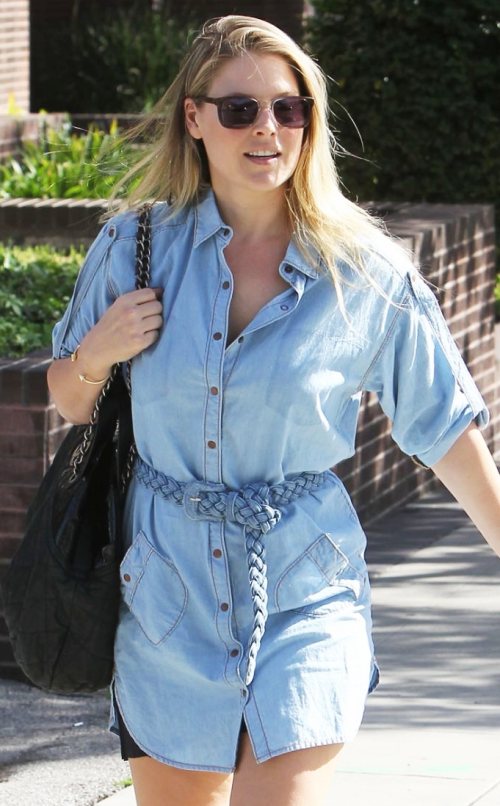 Sense of fashion and style comes naturally to some and some have to make an extra effort. Different people have different mind sets and different sense of styles and trends but it's there sagacity to put things together in the right mode which pulls them apart from the crowd.
The star of the science fiction drama "Heroes" on NBC, Ali Larter is one such individual who does not have to try hard to remain stylish and chic. The recent mother of a healthy baby boy, she has regained her shape and is back on the fashion scene with double the impact. She has maintained her style quotient in every sphere possible, may it be from the times of her modeling days to the time she was expecting.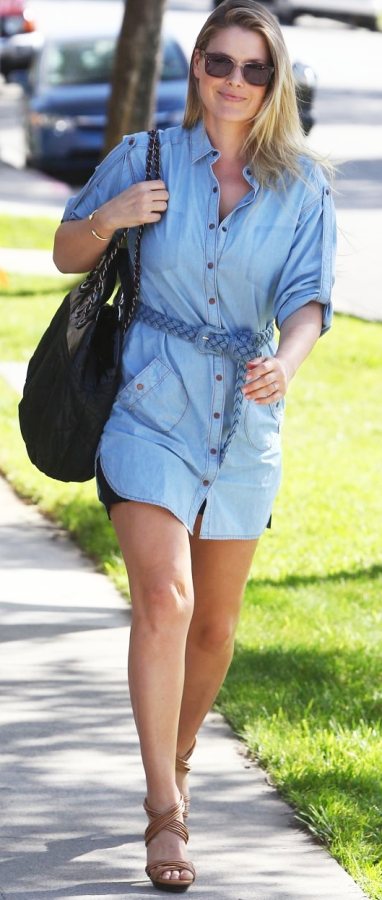 Larter has a very attractive, urbane and clean signature style which works to impeccable perfection from time to time. She is flawlessly poised and naturally stylish.
She was spotted at Beverly Hills while heading towards a hair salon. Dressed in a light denim shirt dress from Top Shop goes perfectly with her flawless complexion. Paired with a braided belt at the waist which accentuates her curves and black shorts go well with the summer fashion. The classy black Chanel bag and beige Dior stilettos maintain the style factor making it effortless yet very modish. The light make up with very light blush and nude tone lip color goes flawlessly well with the ensemble. The hair is clean, straight and is perfectly suited for the season. Her Persol sunglasses finish the look along with a single gold bracelet/bangle keeping it minimum and classy.
Larter has had the opportunity to show case her talent in a lot of commercially acclaimed movies and has proved her acting skills. But not only does she score a perfect 10 on her acting, she also score a perfect 10 on her style statement. It isn't necessary to be heavily decked up to be able to make a fashion mark, simplicity in its own has it way to let that beauty and elegance come out with great poise.
Image: celebritywonders