The side fishtail braid is one of our favourites when it comes to adding easy panache to the overall look. It is no wonder that many celebrities love the side fishtail braid. Not only is it easy to make, but you can also wear it in different styles and further adorn it with accessories.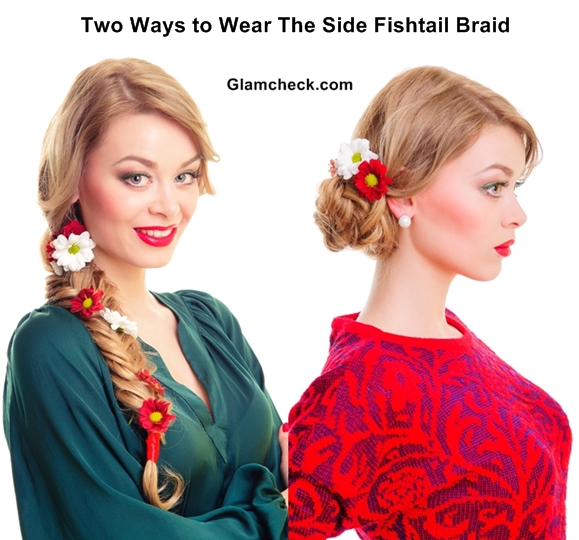 Two Ways to Wear The Side Fishtail Braid
Sport a Different Look for Day and Night with the Side Fishtail Braid
Like we said, a lot can be done with the side fishtail braid. For a morning or informal occasion you can wear it in the regular style. If the occasion is a bit dressier then you can add accessories like flowers, ribbons or hair clips to the side fishtail braid. For a night out on the same day, especially when you don't have time to change your hairstyle, you can simply gather your fishtail braid up and make a bun out of it. It will take exactly 2 minutes to make an updo of your side fishtail braid. Moreover, you can take the flowers, which you had added earlier to the hair, and pin them on the bun.
5 Steps for Making the Side Fishtail Braid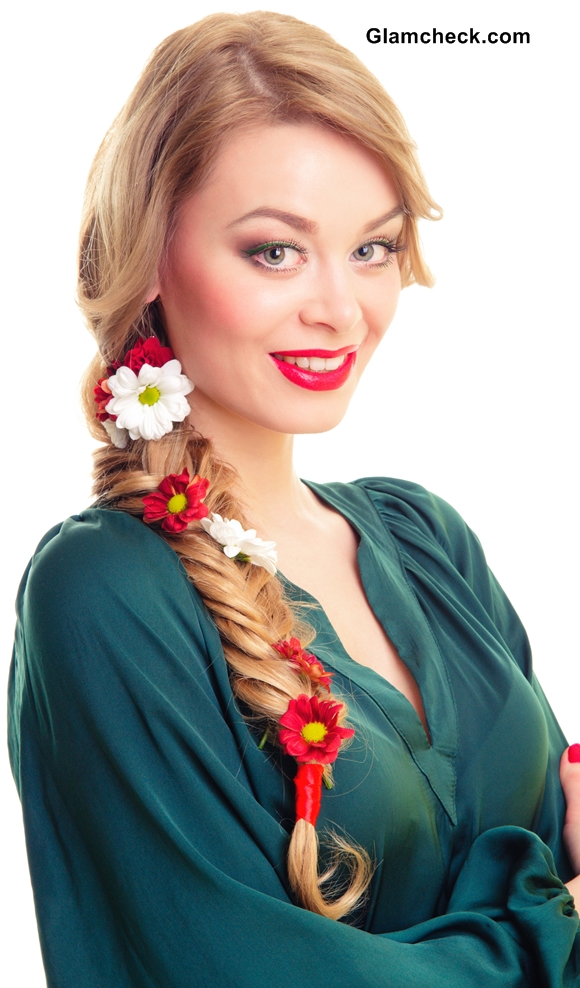 Side Fishtail Braid adorned with flowers
Gather your hair on one side of your face near the neck, and divide the hair into two parts.
Take one thin strand from the outer part of one part of the hair and put it on the inner side of that same part.
Now, repeat the same step with the other section of the hair.
Keep on repeating the above two steps till you reach the end of the hair.
 Secure with a hair elastic.
Night or day, the side fishtail braid will take you with all the events that fall in a day with equal aplomb. 
Side Fishtail Braided Bun adorned with flowers
Image: Shutterstock