Name                    Ravneet Marwah.
Father Name      Gurvinder Marwah.
Date Of Birth       19th May 1989.
Nationality           Indian
Qualification        Pursuing Graduation From Delhi University.
Color                      Fair.
Height                    6 Feet" 2 Inches.
Body                       Slim & lean.
Weight                   75 – 80.
E-Mail Id              ravneetmarwah86(at)yahoo.com
22-year-old Ravneet Marwah, a student of Delhi University, is one of our upcoming models. The tall and fair lad knows how to strike a pose and is looking forward to a bright career in modeling. Apart from English and Hindi, Ravneet also has a fair knowledge of the German language. Here are some of his chosen looks :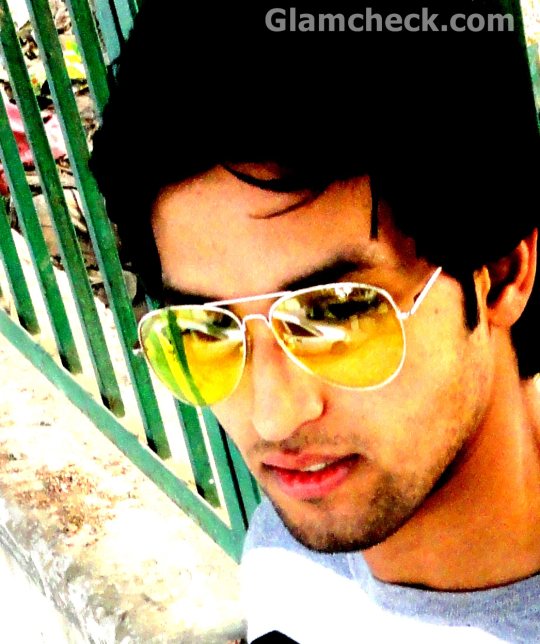 1.  Donning a unique pair of yellow aviators, Ravneet appears all ready to take on the streets while making himself stand out from the rest of the crowd.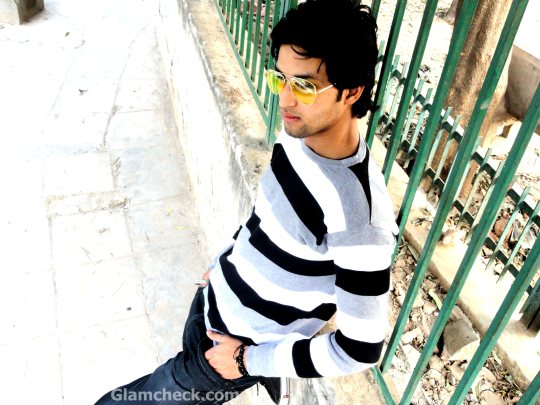 2.  Another shot of the previous look reveals his casual style. He makes a bold statement in thick striped tee and denims and has an air of comfort about himself.
3.  He is sporting another casual look but with a difference. The shade of aqua blue with thin pink stripes is a perfect ensemble for the summer. He accessorizes it with a stol around the neck and and keeps his hair messy.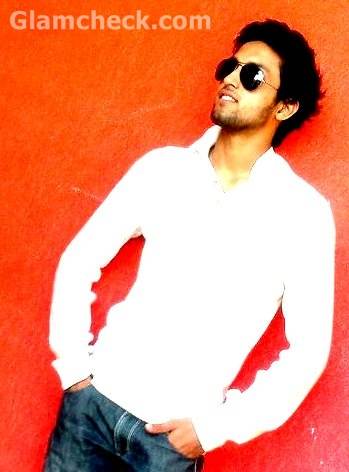 4.  He keeps it classy and simple in this pure white shirt and denim combination. The dark shades are a hint of contrast and the crisp shirt is ideal for the semi formal look Ravneet is trying to achieve.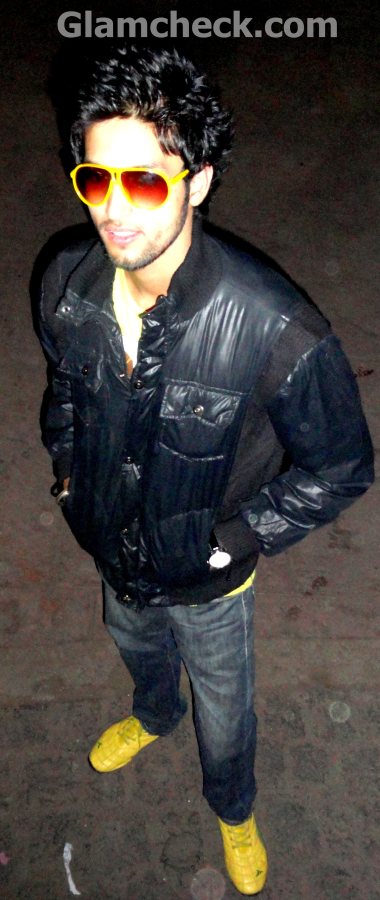 5.  For a stylish evening out, he chooses to sport a leather bomber jacket and dark jeans. To not make the appearance mundane, he adds a shade of yellow with his shoes and the rim of his stylish pair of glares.

6.  Here is another one of Ravneet's take on what to wear for the evening. A simple black jacket with diagonal stripe print, jeans and classic black shoes make his look complete. What makes this look a tad different though is the black scarf around his neck which seems to blend in with the jacket. With his hair brushed back, he sure exudes confidence.
Way to go Ravneet !!!