Selita Ebanks at the premiere of "NewlyWeds" at the 10th Annual Tribeca film festival showed off her summer dressing style.
At the event, Selita wore a floral printed lettuce hemmed strapless dress in a beige colour. The dress had soft ruffles at the top part and a medium slit showing off Selita's shapely legs to her advantage.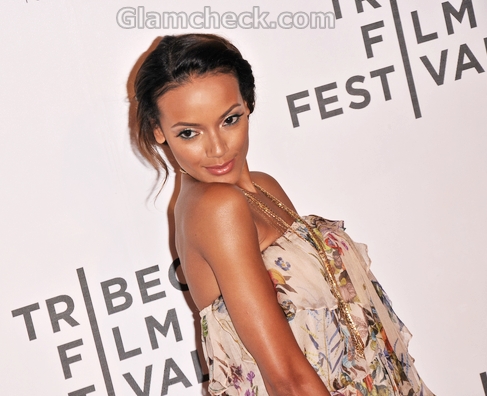 Selita Ebanks: Summer look & Makeup
The print colors too were pleasing – light lilacs, oranges, greens and mauves presented a great palette to the discerning eyes. The floral print is a considered to be a big draw these summers and every celebrity worth her style, is endorsing the look.
Selita wore white peep toes, again a very summery statement with the dress. She accessorised with a chocolate brown and light brown clutch with white bead embroidery. Her big ring worn on the middle finger too was colour coordinated and she wore a big dial watch which is so in these days.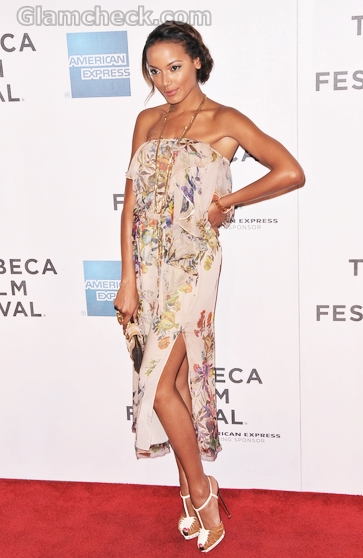 Selita Ebanks : summer look strapless printed dress
Her makeup was simple – just a light brown lip colour and some highlighted eyes, and went with the overall summery look. We would have preferred a less shiny forehead, though – maybe application of some matt compact would have helped Selita. Her hair was pulled back into a loose bun at the back of her neck, with a few strands loosely framing her face.
Selita's look sure gets our vote for a great summery look!
Image: P R Photos