We have had a year of some crazy experimentations and inventions when it comes to fashion, lifestyle and trends. From clothes to makeup to hair, everything has taken an off route from the clichéd statement and emerging out with new enlivening ideas.  Minute things in fashion can also add up to become a new style statement.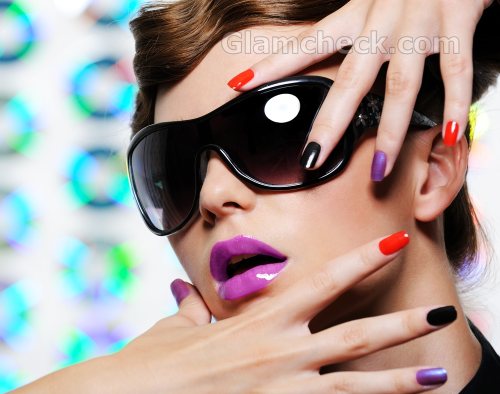 Easy nail art : Multi colored nails
The latest trend to hit the market, especially amongst the phenomenon celebrities are the Multi colored nails.  So when the season is on for color blocking in the garments, then why not the nails. It is a fast gripping fashion which is taking on a wild toll on every girl. Take a u-turn from the usual boring single color nail paints and experiment with the hues of the rainbow at once. It gives you a chance to test your nail art expertise and the result is an ultra modish and chic nail art which puts you across as a style statement amongst your mates. Experimentation becomes an essential part of our looks. If we don't dare to move out of the herd, then where would the bold statements come from!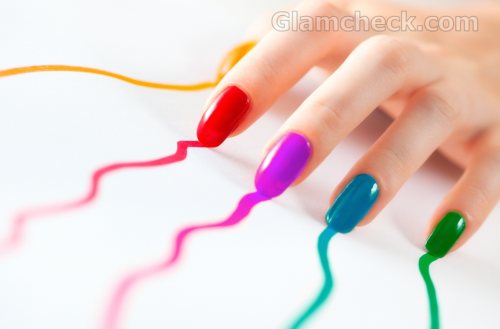 Multi colored nails
The multicolored nails are the absolute source to your ticket of fun and admiration. It is funky, cool and the best way to keep you in the limelight. Don't limit yourself to 2 or 3 nail colors. Use them as extravagantly as you can. You can use multicolor combination such as white blue and red, or green and blue on one nail and do it repetitively or use a single color on one nail. You can match it with you dresses or t-shirt, your accessories, handbags and a lot more crazy stuff.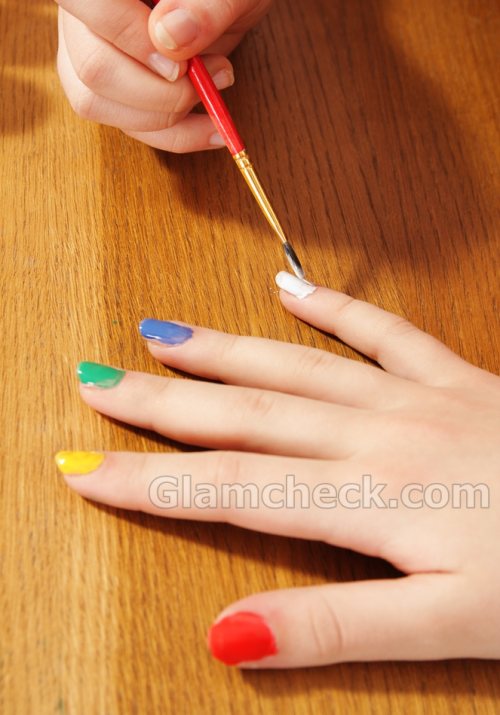 Nail art
One thing to keep in mind while doing this nail art is, that best nail products should be used and high quality nail paints would always give you the best color with a shine and vibrancy to it. You can also choose from vivacious tones for a startling effect whereas the pastel shades would become the ideal base for a subtle romantic moment.
So kick off those monotonous nail colors and bring some life into your personality and style. One needs to be crazy enough to make a bold statement. Let the crazy someone be you.
Image: Shutterstock