Clothes, shoes, hair, makeup and a winning smile – that's what celeb red carpet wardrobes are made of. And how do you round of a look that is already perfect? Why, with a nifty little handbag, of course!
Check out how these celebs increase the wow appeal of their already awesome ensembles simply by adding one of the oldest fashion accessories ever – the humble bag – while attending the 6th Annual Veuve Clicquot Polo Classic at Liberty State Park in Jersey City, New Jersey on June 1.
The cheerful pop of color that Rebecca Minkoff's clutch brought to the party was priceless!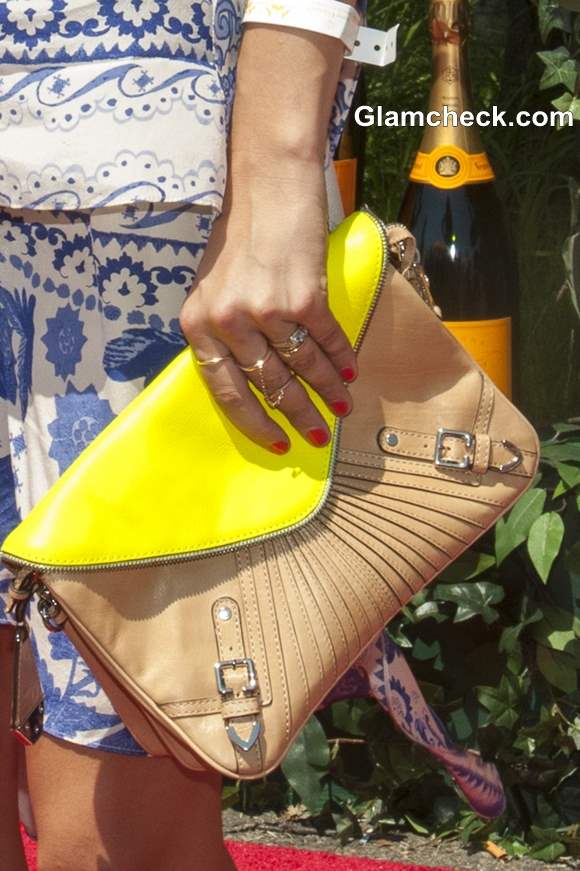 Celeb Handbags 2013 Rebecca Minkoff
Her large primarily-nude clutch boasted buckle detailing and a bright yellow flap which totally assumed center-stage. You can't help but be enthusiastic about the statement it made.
Julia Restoin–Roitfeld accessorized her flirty summer dress with a white tea-time handbag that was simply charming.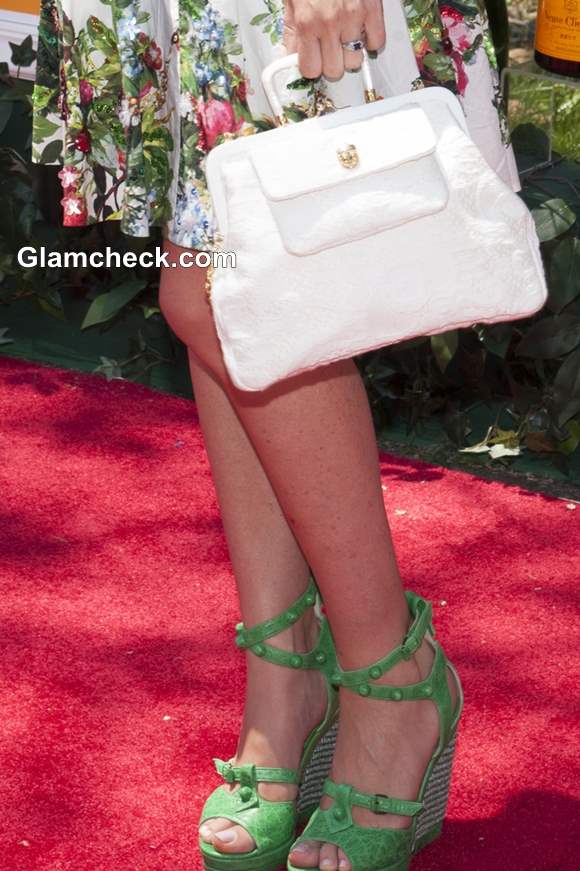 Celeb Handbags 2013 Julia Restoin-Roitfeld
It had a cool but classy feel to it, just right for a day look, with plenty of pizzazz sans the pretentiousness.
Ashley Olsen took the classic approach with a small svelte handbag from The Row.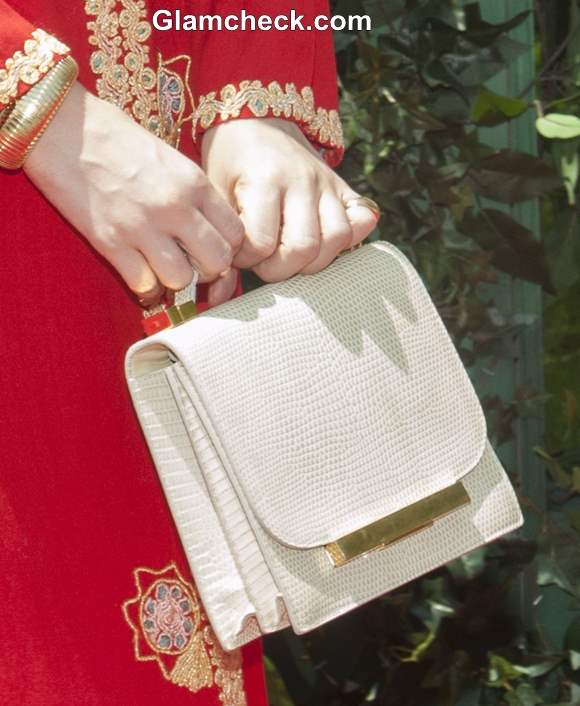 Celeb Handbags 2013 Ashley Olsen
White with gold clasp detailing – the timeless color combo for elite glam suited the petite star perfectly. It also lent a contrasting and highly interesting vibe to her otherwise Bohemian ensemble. Mix 'n' match is really hot and happening, and we think the designer twin has it down pat.
We're loving Tiffani Thiessen's hot orange clutch! Don't miss the even hotter bit of fuchsia on the clasp.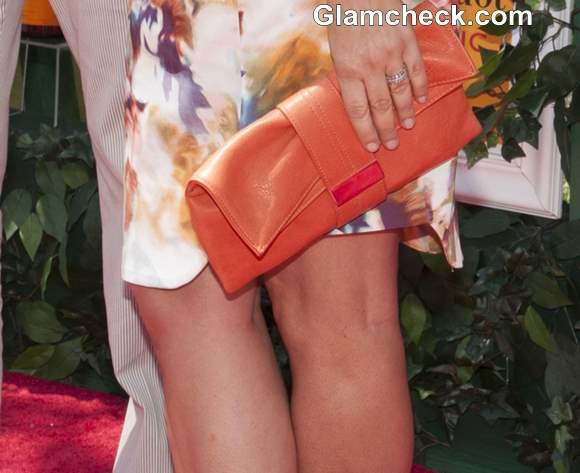 Celeb Handbags 2013 Tiffani Thiessen
Wearing warm shades with warmer shades is a style-savvy and mighty colorful way to heat up your look without trying too hard. It certainly worked for Tiffani! 
P R Photos