Actress Heather Graham kept it simple in black for the premiere of her movie Judy Moody and the Not Bummer Summer in The Arclight Cinemas, Hollywood.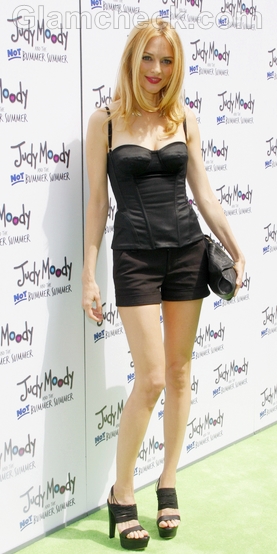 Heather Graham in Shorts & Corset Top
Heather Graham, who has won critical acclaim for movies like Boogie Nights and Drugstore Cowboy, was dressed in black corset top and matching black shorts.
The outfit in itself had a dominatrix feel to it but Ms Graham gave a cute feel to the ensemble and did not let it overshadow her.
The actress kept the look all black with matching strappy platform sandals and a clutch bag. A roman style golden half wreath adorned her neck however it was mostly camouflaged by her golden locks.
Her layered hair was kept parted in the middle, and framed her face.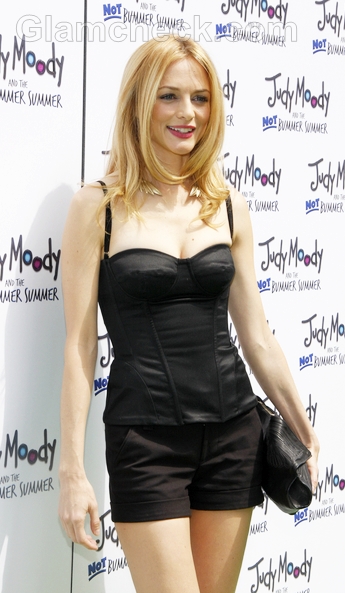 The makeup focused mainly on her lips with a plum red shade that gave color to her ensemble. The hue also complemented the outfit.
Black on black can make a person look anything but vibrant; however she carried off her shorts in a playful manner.
The overdose of black could have had a sombre effect but did not, it looked fun. Heather Graham surely does not look anywhere near her 41 years – kudos to this chica!
Image: P R Photos