A chignon which has been adorned with floral accessories makes one of the best hairstyles for your wedding day. It goes well with the pristine feel of the occasion and also adds an elegant and sophisticated touch to the wearer's overall look. A floral accessory like this also gives the right peek-a-boo feel from beneath the veil.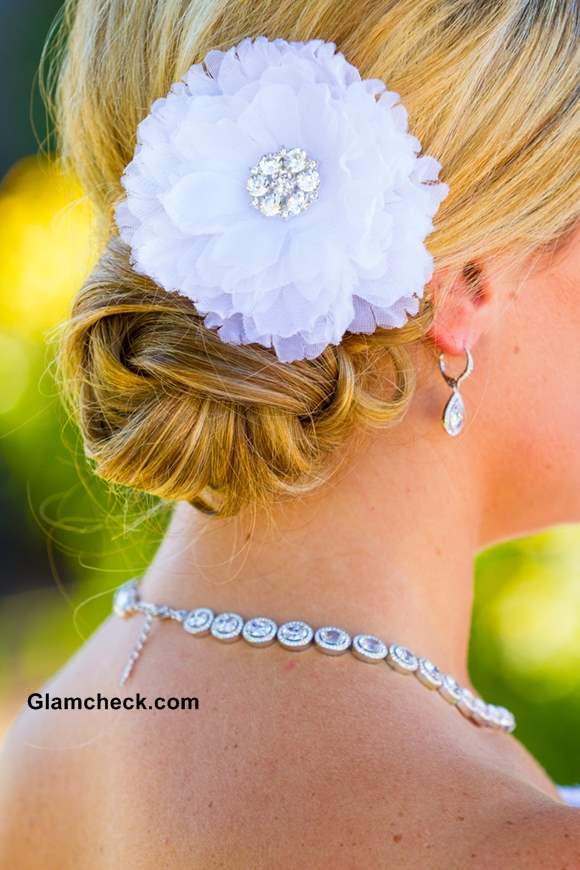 Hairstyle for Wedding – Pairing Floral Accessories with Chignon
Apart from that, this particular hairstyle can also be sported by the bridesmaids or family members or friends. Other formal functions and events like anniversaries, cocktails or birthdays are also ideal to show off that chic chignon highlighted with an eye catching floral accessory.
Hairstyle DIY
This hairstyle is quite easy to do it yourself.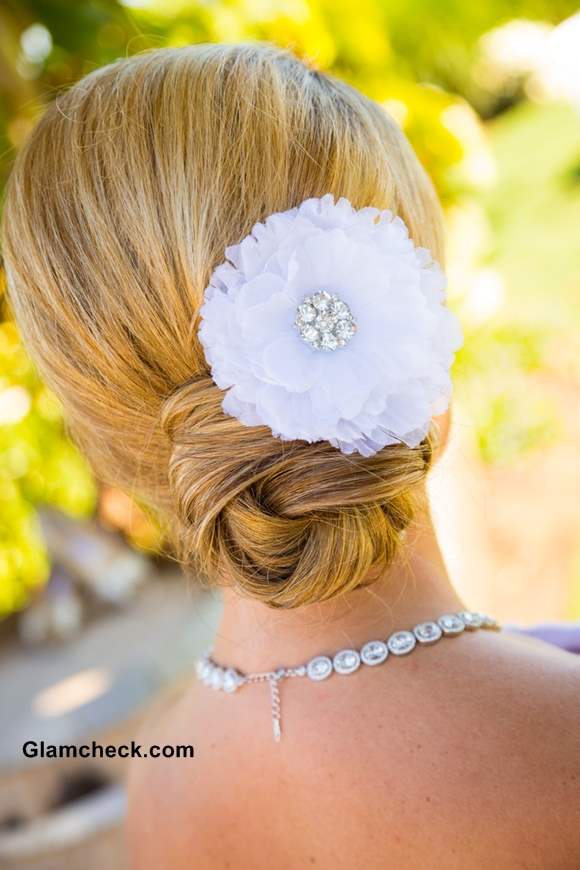 Wedding Hairstyle – Floral Accessories with Chignon
Comb your hair well to free it from tangles and make it smooth.
Back brush all the hair and gather them near the nape of your neck and tie into a ponytail with a hair elastic.
Make a chignon with the ponytail. You can make the simplest chignon by twisting your hair around and around, or opt for a more elaborate chignon hairstyle.
Pin a white floral accessory on the chignon, particularly one which has further add-ons like diamante, crystal or rhinestone detailing similar to the one seen on the model here. These are easily available in the market and already have an attached hair clip to make the job of pinning to your hair easy.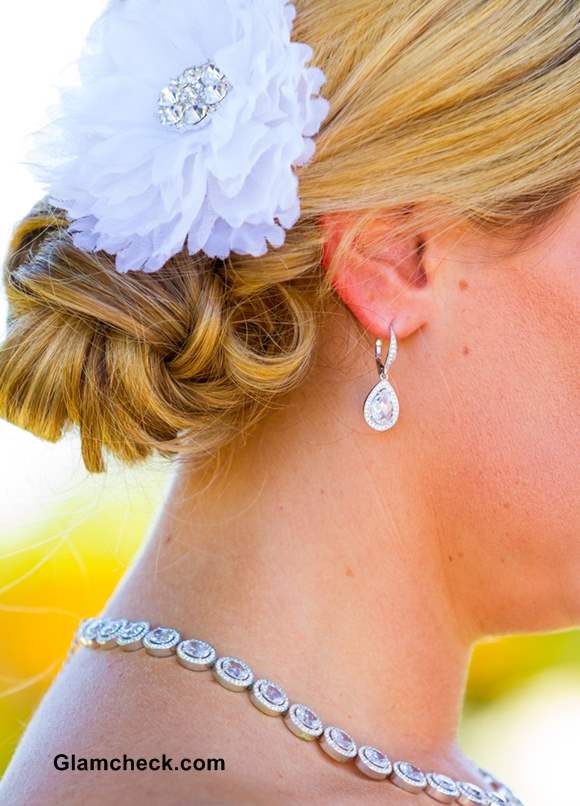 Wedding Hairstyle – Flowers with Chignon
Do check out wedding hairstyles for more ideas on adorning chignons and updos with floral accessories. A good twist to this style is to wear a more multi-colored or vibrant hued floral accessory to completely change the look to a beachy, exotic and tropical one. In fact, if you have a beach destination wedding then that could be the perfect hairstyle for you.
Image: Shutterstock