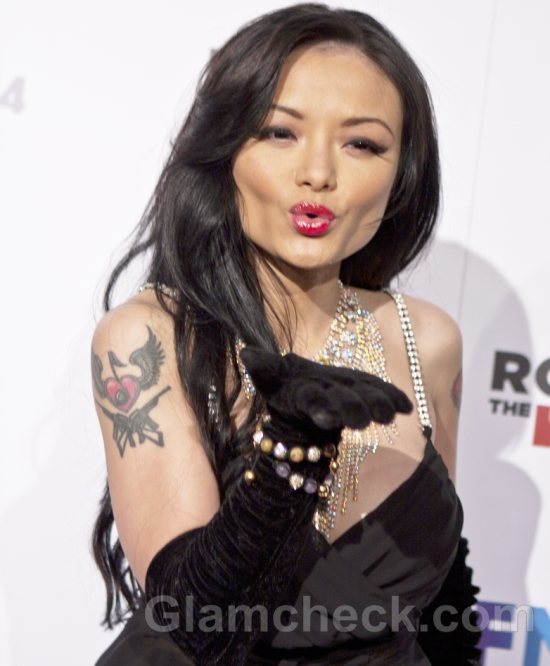 Tequila Tattoos
We all know that celebrities and tattoos go hand in hand, and Tila Tequila proves it further. The entertainer, who has hosted an MTV reality show and also featured in numerous Men's magazines, has quite a collection of tattoos on her body. Let us take a look at some of the "visible" tattoos that she sports. We also give you our interpretation of what Tequila tattoos may symbolize.
Winged Heart and Guns on right upper arm: Tila Tequila Tattoo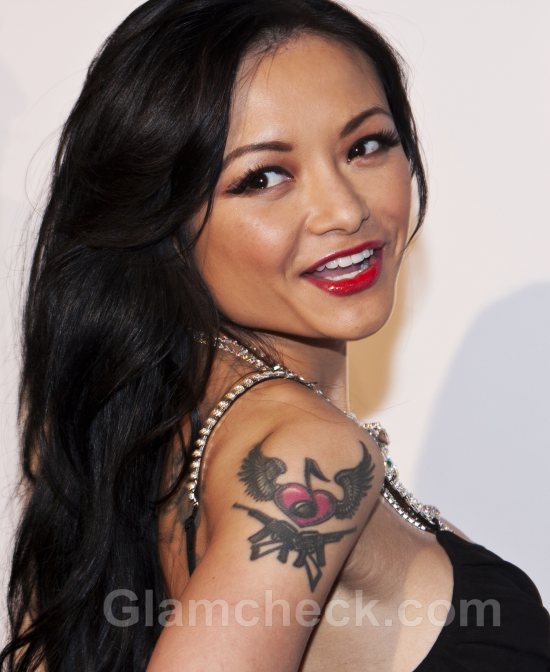 Tequila has a winged heart with a music note icon inscribed in it along with a pair of guns right below it on her upper arm. This may symbolize war and peace, and music being an instrument of peace. Here, music can also denote her own involvement as a singer and that she is an agent of peace.
An inscribed heart on left upper arm: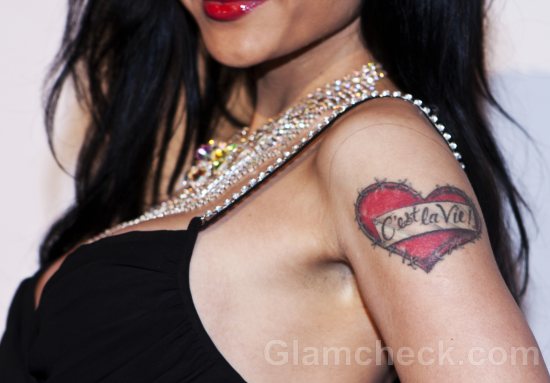 Tila Tequila tattoos
This heart has the words "C'est la Vie" inscribed in it. C'est la Vie is French for "That's life". This shows that entertainer loves life whether it brings about the good, the bad or the ugly, because that is what life is all about.
A Star on both the left and right wrist: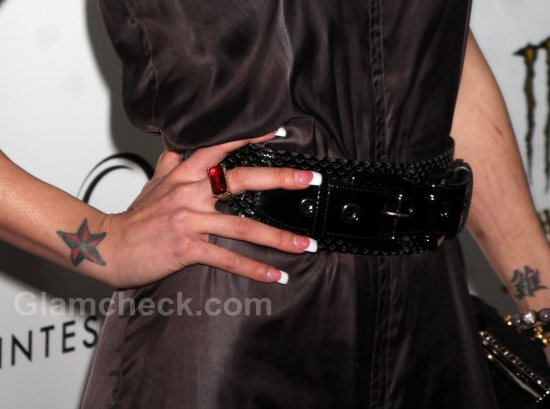 The stars on her wrists may denote that she is a star in her own right, or that she feels like a star.
A Chinese tattoo on her inner wrist:
This may have to do with a sense of relating to her Chinese ethnicity.
Scorpio on shoulder:
Tila's birthday falls on the 24 of October, this makes her a Scorpio according to zodiac signs. Therefore, it is but natural that she wanted a Scorpio inked on her back to show her sun sign.
Tequila tattoos show that at heart she is a simple person because they give out a direct meaning, and are not too hard to interpret.
Image: Shutterstock