As the spring approaches, large number of women complaint of dry, frizzed, and listless hair. Probing deeper into the problem we get to know that dry hair is a result of the innumerable treatments to which hair is subjected to. These treatments mete out tremendous damage on your hair and what you obtain as an end result is obviously something you wouldn't have hoped for. Here's the solution for all your hair problems – Protein hair treatment.
Protein treatments are an effective way of improving the look of dry and damaged hair. You can take up a protein hair treatment either at home or with the assistance of a specialist. Applying a protein mask at home can make your hair shaft smooth thus adding shine besides mitigating the frizz and the fly-aways.
What is Protein hair treatment?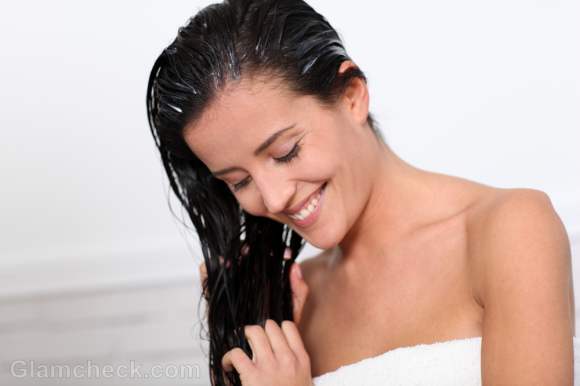 Protein hair treatment is basically a method used to put in moisture and protein to the hair. Different types of hair treatments like perming, coloring, straightening, and similar more can extract the moisture plus the protein content from your hair. This further leads to making your hair weak and more prone to fall and breakage.
Significance of Protein hair treatment
Damaged hair calls for extra care to restructure strength, reduce breakage, and retain the moisture level. A protein hair treatment can surely produce maximum results at a very affordable cost. As is well known, protein features the quality of fortifying your hair shaft. This way it makes your hair less brittle and also reduces breakage. Protein hair treatment shows the best results on chemically treated, damaged, or naturally dry hair. Slightly damaged hair can be treated with mild protein treatments such as home made protein masks. However, extra protein treatments are not called for by healthy, although dry, hair. They may rather benefit from fashion products that contain protein.
Well, the underlying reason for effective results of the treatment is the hair's natural structure. Hair is formed from an essential protein named keratin which is produced by human body through the food eaten. It is, however, also important to keep refilling the protein content in hair. Can you imagine that when you go through the first chemical hair treatment, as much as 15-20% of the hair protein is lost. The protein content goes on diminishing as and when your hair goes through further chemical exposure. Well, to end your worries, you can retain the protein content in your hair by adopting an effective protein hair treatment. 
Different types of protein hair treatment
The protein hair treatments can be easily obtained as products for protein treatment like in the form of deep penetrating conditioners, protein packs, hair re-constructers, and light protein treatments. These products contain rich quantity of natural proteins thus providing the essential nutrients required by your hair. But, if your hair is damaged badly because of excessive chemical treatments, it is advisable to take up a protein treatment from an expert instead of performing it on your own. Moreover, it is also important to have knowledge about the products that show effective results for it is not necessary that all products suit the type of hair you have. It is a wise decision to consult a hair expert to know about the best suited protein treatment for your hair type.
Protein treatment in its natural form is, however, the best choice. This consists of including protein rich foods in your diet. Besides, you can also try and apply natural conditioners rich in protein. These include coconut milk and eggs that are quite helpful in preserving the hair protein thus avoiding the dryness.
There are numerous homemade recipes for protein conditioners that can be made from various different ingredients, eggs being the most popular choice. You can use egg whites, egg yolks, or even whole eggs depending on your recipe. Usually, eggs are used in combination with olive oil, yoghurt, honey, or mayonnaise. These ingredients are mixed altogether in a container and then applied to damp hair. You can also try adding 1tbsp olive oil along with an egg yolk plus a cup of lukewarm water. Another effective recipe includes 1tbsp honey, ½tsp almond oil, and an egg yolk. Yet another easy recipe is a combination of plain yoghurt and egg yolks.
You can, however, also try 1tbsp freshly extracted lime juice added to 3 beaten eggs. Apply this mixture to your hair and let it stay for about 15minutes. This recipe also provides shine to your hair besides adding moisture. One more protein treatment recipe can be prepared by mixing ½ cup mayonnaise, 1 egg, and 1tbsp castor oil. Blend this mixture to form a smooth paste. Apply this mixture to hair starting from the roots and going towards the roots. In order to spread the mayonnaise uniformly into the hair, you can use a comb with wide teeth. Cover the hair with a shower cap and let the mixture stay for about 15minutes. Conclude the treatment with a gentle but thorough shampoo. You might need to apply the shampoo twice due to the stickiness of mayonnaise. Rinse and style as usual.
It is a well known fact that a diet carrying high protein content stimulates the growth of your hair quite effectively. The best sources of soy protein include soy products like cow liver, wheat germ, brewer's yeast, eggs, fish, low fat cheese, beans, yoghurt, and granulated lecithin. Moreover, conditioners and serums that contain soy proteins can prove really helpful. However, those who are a little squeamish with applying eggs in hair need not worry at all. You can take up a hot oil treatment using sesame-ginger or rosemary-olive or even rinsing with apple cider vinegar. The results would be equally good.
Protein hair treatment recipes
There are different types of protein treatments to suit different hair types. For instance, the protein treatment used for treating weak and brittle hair includes Vitamin B5, soy, wheat, milk proteins, as well as antioxidant vitamins. Milk proteins work by reconstructing amino acids contained by your hair besides improving its bendiness against damage resulting from environment factors, chemicals, and styling as well. These protein treatments can be obtained as wash out in addition to leave-in treatments.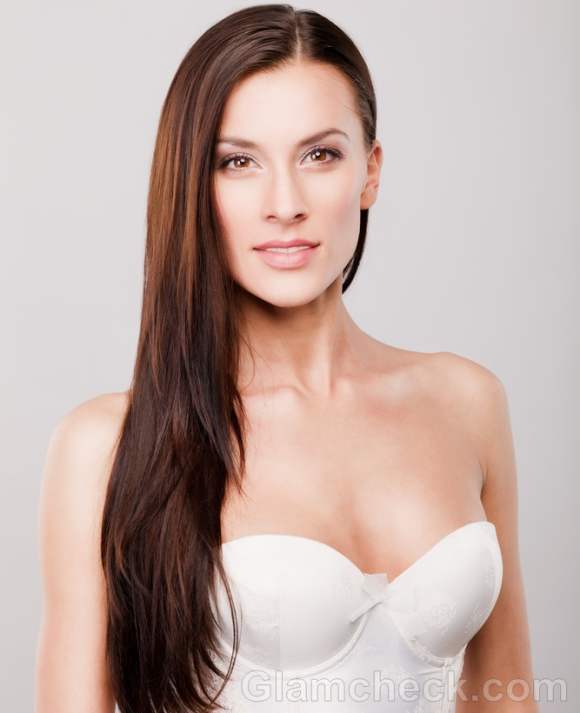 Protein treatments can be conducted at home with some easy-to-apply recipes. A large number of these recipes include egg as their primary constituent. An effective protein hair treatment can be prepared as a mixture of yoghurt, olive oil, mayonnaise, and honey. This recipe works wonders on damaged hair. The procedure involves mixing all the aforesaid ingredients in a container and applying to damp hair. Besides, applying 1tbsp olive oil mixed with a cup of lukewarm water plus egg yolk also shows effective results. yet another effective remedy is prepared by mixing ½ tsp almond oil and 1tbsp honey.
The best protein treatment recipe is the egg protein remedy for hair. Eggs are the best source of protein, biotin, and sulfur, all contributing to healthy and shiny hair. However, many commercial products for hair treatment do not include eggs due to the quick spoilage feature accompanied. But home protein treatments prepared using eggs involve a little extra time and experience. This treatment can be applied in three ways – basic method, deluxe method, and conditioning plus coloring treatment. These are explained below.
Basic method
The basic method of egg for hair features simplicity as the key ingredient. Beat an egg or two. Apply this egg mixture onto clean and dry hair, beginning from scalp towards the ends. Let it work on your hair locks for about 30minutes. Then rinse off with warm water. This water rinse should be followed by shampoo. The treatment is concluded with a vinegar or commercial rinse.
Deluxe method
The deluxe method of applying egg home protein remedy involves adding antioxidants and essential fatty richness of avocado and coconut to eggs to make a super-effective protein hair treatment. The mixture includes an egg yolk and ½ crushed avocado along with sufficient coconut milk for making a paste. Apply it onto your hair, beginning from the scalp and moving towards the ends. Allow it to stay for about 30minutes. Follow it with a rinse and then shampoo.
Conditioning and coloring treatment
One of the most popular protein packs which have been used for centuries is the henna and egg protein pack. Henna is a herb that can add auburn highlights at the same time as the egg works against henna's drying effect. The mixture includes a beaten egg, 2 tablespoon honey, 1 teaspoon olive oil, 24 drops of lavender oil, 23 oz of henna, and sufficient warm water to attain the consistency as a cake batter. Apply this mixture through the hair and then cover it with a shower cap. Let this application stay on your hair for about 2-3 hours. After 2-3 hours, rinse off and shampoo your hair as explained in basic method.  
However, before using these protein treatments, you should shampoo the hair thoroughly and gently dry it with a towel thus removing the excess moisture. This process is followed by detangling the hair with a wide-toothed comb. Then apply the prepared mixture along the hair, starting from ends and going upwards. The focus should be, however, more on the shaft and ends and lesser on hair roots. Cover your hair with a shower cap and allow the remedy to perform its job for about half an hour. Rinse off with cold water. Any adopted protein treatment should be applied twice in a week to notice visible changes in the damaged hair.
Benefits of protein hair treatment
Protein treatments form an imperative part of a good hair care regime. This can be done either through the way of an effective conditioner containing protein to provide nutrients and moisture to help reduce the extent of damage occurring due to daily stress. The main benefits of an effective protein treatment are listed below:
Improved strength
Adopting an effective protein hair treatment that suits your hair type the best can improve the strength of your hair that includes protein as the primary constituent. These protein treatments are professed to blend with hair locks to set down the protein. This protein deposit helps in restructuring the hair locks thus providing improved strength and a higher resistance against damage.
Lesser dryness on scalp skin
Protein treatments are efficient in soothing and calming the dry scalps. This is because of the hydrating effects created by protein plus the emollient contents of your treatment mask.
Protection from Chemical damage
Protein is one thing that can limit the extent of damage occurring as a result of exposure to various chemicals like chlorine in swimming pools or chemicals contained in hair colors or hairstyling products. Treating your hair with these treatments at regular intervals can help reduce the level of damage made to the hair.
Lesser damage
Breakage and split ends are the most common signs indicating hair damage. An effective protein hair treatment can, undoubtedly, help fight this damage. After obtaining benefits from a protein hair treatment, it is advisable to include a good conditioner, which contains protein as the primary element, should be included in your daily hair care regime.
Improved shine
The cuticles alongside the hair duct get raised when the hair gets dry. This makes the dry hair appear dull and lifeless with a coarser texture plus an increased possibility for frizz. Protein hair treatments are effective ion flattening and soothing the hair cuticles thus restoring the natural shine of your hair.
Protein treatment is helpful in rebuilding the proteins thus leading to effective repair of damaged hair with passing time. This is undoubtedly, an effective way of obtaining beautiful and healthy hair. But, as "excess of anything is not good", similarly trying too much of protein hair treatments can result in leaving no room for natural moisture in your hair thus making them weak and dry. It, therefore, becomes essentially important to advantage from the benefits of protein hair treatments in a wise manner.
Image: Shutterstock