Jennifer Aniston hairstyles have always been trendsetters in themselves, and are some of the most copied hairdos – after all who can forget the worldwide craze of the "Rachel" haircut. Let us take a look at some of the most popular Jennifer Aniston hairstyles sported by the actress in the recent few years.
Jennifer Aniston Hairstyle: Straight Tousled Tresses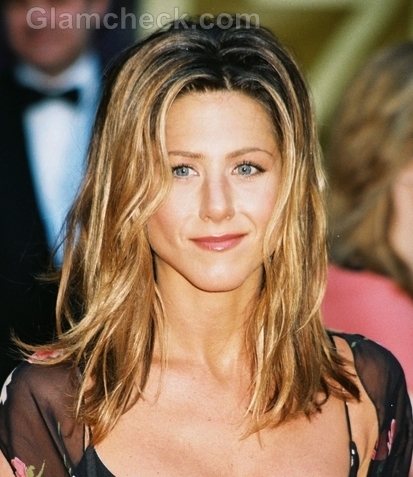 This is a hairstyle which perfectly blends straight with tousles. So, we have a hairstyle that is straight yet has a bohemian appeal to it. This Jennifer Aniston hairstyle is easy to copy and you don't need a specific haircut for it. Read our article on hairstyling products to get ideas about how to proceed to get this look.  
Jennifer Aniston Hairstyle: Wavy Style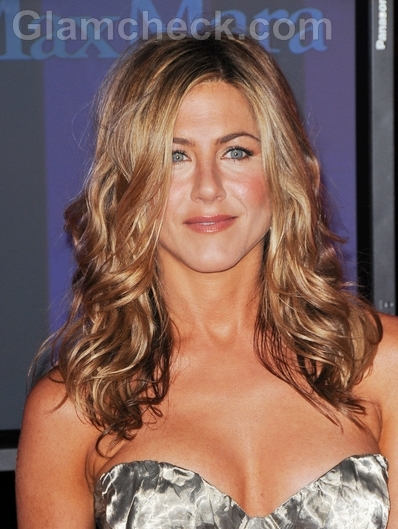 This hairstyle has a very flirty and seductive appeal and really suited the Friends actress. It also had a softening effect on her facial features. This hairstyle too can be copied quite easily at home with the right hair products.
Jennifer Aniston Hairstyle: Straight with Razored Bangs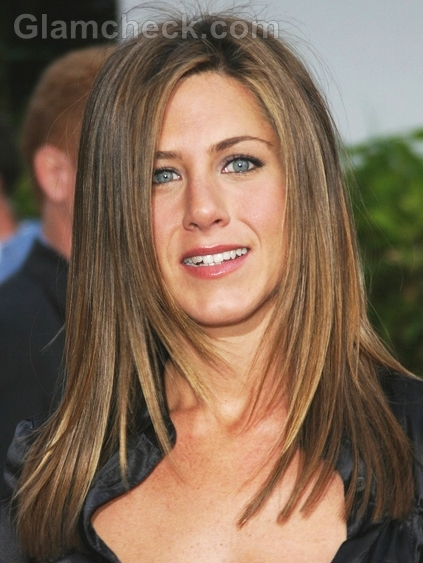 Straight hair always looks marvellous on Jennifer, in fact she is known mostly for her straight hair. However, here she is wearing them extra straight – which is also highlighting her razored bangs. The actress is also sporting a darker shade of hair color here. If you want to impart a sophisticated and chic look then this is your hairstyle. You can use hair strengtheners to get this effect at home.
Jennifer Aniston Hairstyle: Tonged Curls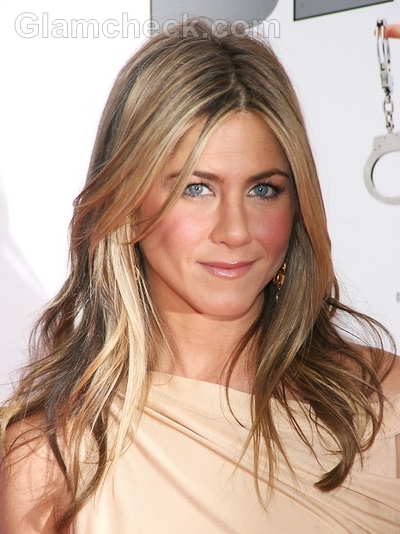 Aniston looks like the movie star she is – to the boot, in her tonged curls. This hairstyle adds to her glamor quotient. The hair does not look too done up nor does it look too casual, it is like the perfect balance – no wonder the actress sports this hairstyle frequently. If you like it then you too can easily do it up at home. It needs a bit of practice to curl your hair with tongs but once you get the hang of it, it is as easy as tying up your shoelaces – of course you need the right hairstyling products and hairstyling tools.
Jennifer Aniston Hairstyle: Straight Hair
The reason we love Jennifer Aniston is because she is usually fuss free when it comes to hairstyles. One does not usually see her in elaborate updos which look like they have taken hours to create. She is more of a wash and wear girl, which is why we look to her for inspiration because it is not possible to come up with intricate hairstyles everyday nor have the time or patience to sit through or create them. Therefore, we love it when we see her step out with a normal blow dry that shows off her nice and healthy straight hair. It is also very easy to do yourself – I mean what can be easier than blow drying the hair!
Jennifer Aniston Hairstyle: Neck Length Hair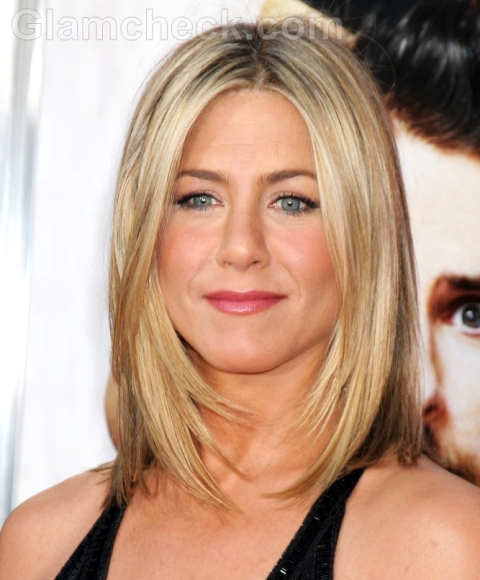 We don't often get to see Jennifer in short hair, so when we see something that is short for her standard – we like it. Here, she is completely rocking the neck length hair and with a lot style. We also like how she has added body to it by giving it razored layers that frame her neck becomingly. This haircut is ideal for those who have slightly broader faces, as the style lends a slimming effect to the visage.
Are there any other Jennifer Aniston Hairstyles that you like? Do let us know if you do, and we will help you in achieving that look, by giving out the easiest of tips and tricks to copy it effortlessly.
Image: Shutterstock, P R Photos