One of the biggest, and usually secret, desires of a girl is to look pretty, beautiful and attractive – and one of the crucial factors of being beautiful and attractive lies in a healthy and shiny skin tone. Every person has a different skin tone; some are very fair whereas some are equally beautiful but with a darker complexion.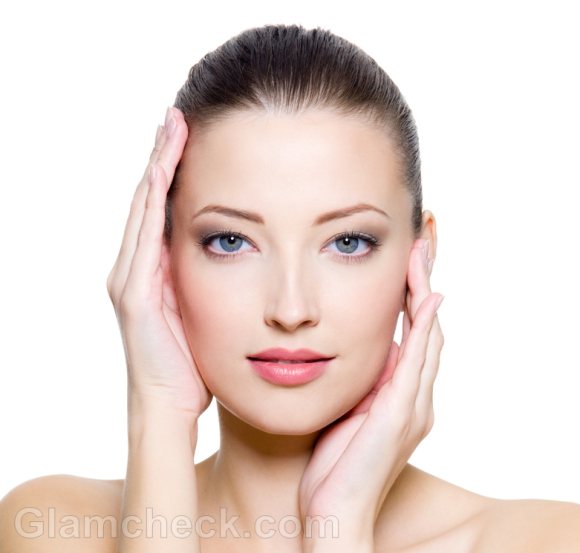 Often, people have this wrong conception that those who have fairer skin are much more beautiful and attractive than those who have a darker skin tone. This is an absolute wrong belief! Beauty doesn't lie in a fair or dark skin tone; rather it lies in healthy and glowing skin. A person who has a healthy dark skin tone will look far prettier than a person with a dull and pale fair skin. So, whatever you skin tone may be, you must make sure that you do take proper care of it as then only you can look attractive.
Before aiming to get fair skin you need a reality check
If you think that you can magically transform and get really fair skin, if you were not naturally born with it then you need to accept reality first. Remedies, whether natural or artificial, only help you gain back the color you were originally born with. Apart from that, if you want a total change of skin tone then you need to consult a dermatologist for skin lightening processes.
However, if you are also looking for the various ways of how to get fair skin, if your skin has darkened over a period of time, then you are just at the right place as here we will not only discuss the different ways to get fair skin but also talk about the various causes and factors that lead to skin darkening in the first place.
Factors That Lead To Skin Darkening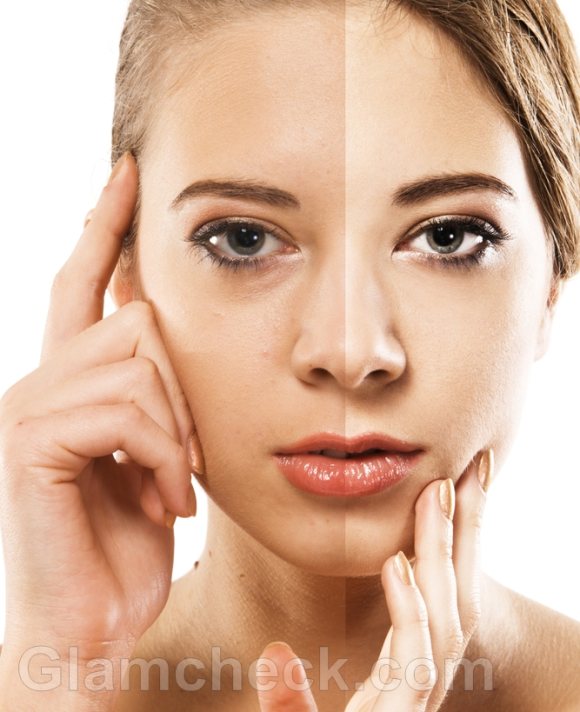 Over Exposure to the Sun: One of the most common factors that often affects our skin tone, making it dark and dull, is sunrays. Too much of exposure to the sun can get you tanned and dark, hence taking away from the original skin tone. The ultra- violet rays present in the sun rays affect the melanin present in our skin tone, and cause the skin to become dark over a period of time.
Over Use of Chemical Products: Use of too much of chemical products, through the over use of cosmetics, can also make your skin dark. Chemical products can harm our sensitive skin and cause various side effects and one such side effect is skin tanning.
Side Effect of Medication: Medication is also one of the prime factors that can cause skin tanning. People who are suffering from a medical affliction need to take various types of medicines and these can affect your skin tone.
Hormonal changes, age, illness, improper diet, careless attitude towards the skin are some of the other factors that cause the skin to darken.
How to get fair skin – Tips to follow
Adequate Skin Hydration: You must hydrate your body throughout the day. Proper hydration will make your skin glow and will definitely help you to get back your fair skin. In order to hydrate your body and cells you need to drink a lot of water in a day.
Avoid Over Exposure to the Sun: You should avoid direct contact with the dangerous ultra-violet sun rays as much as you can. They affect the skin very badly – turning it into a dull and dark one. So, next time whenever you are out on the road, try to carry an umbrella and use a good sun screen lotion in order to protect your skin from the sun. You can also wear a hat or a scarf to protect your face from the negative effect of the direct sun rays falling on your face.
Eat healthy: A balanced diet is one of the core solutions to get rid of an overtly tanned and dark skin. It is always what you eat that directly reflects on your face. An improper diet will not only make your skin look dull and pale, but at the same time it will take away the natural glow and fairness from your face. So, try to eat more green foods like vegetables, fruits, salads etc. Try to cut off food items like spicy and oily junk food as this will ruin your skin quality and skin tone over a period of time.
Maintain Good Hygiene: Good hygiene is a must in order to get fair skin. Often 90% of the skin problems come from our careless attitude and negligence. If you maintain proper hygiene then you will surely get a fair and glowing skin. The air around us has its fair share of dust and dirt, and the pores on our face easily trap the grime on it. So, whenever you come back home, you should first clean your face with a good cleansing lotion. You must remove all the grime and dust that mingles with the sweat on your face as soon as you come home. This will also prevent an acne problem.
Use Fewer Chemical Products on Your Skin: Stay away from too many cosmetics and harsh lotions that hamper the gentle ph balance of your skin.
Follow Home Made and Herbal Remedies: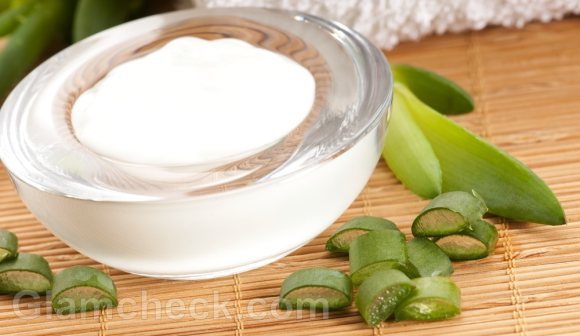 In order to remove the skin tan many women especially take the help of various chemical products and in the process often get too dependent on their beauty salon visits. However, if you are looking to regain the natural skin tone that you have lost, then it is always advisable that you opt for home based natural remedies for getting fair skin. Herbal products are also very effective for acquiring fair skin. Herbal product and homemade remedies do not produce any side effects as such. Moreover, they are very effective too. So let's check out some of the easy yet simple precautions and homemade remedies for getting fair skin.
In the market you will get a wide range of herbal face packs that are particularly meant for getting fair skin. So, in order to get fair skin you can surely try out these herbal products.
Take a bowl and prepare a mixture of tomatoes juice, glycerin, egg, sandalwood and mix it properly. Prepare a thick paste of this mixture and apply it on your face. You must apply this mixture at least once a week in order to see a difference. This mixture will remove the tan from your skin – making it fair and glowing.
The best thing about a home based remedy is that here you don't have to search for the ingredients in the market, as you will find all the ingredients in your kitchen. Like, for example, besan flour is one type of ingredient that is present in everybody's kitchen. Besan flour has got ingredients that work magically on tanned skin; it not only clears the tanning but also makes the skin look glowing and shiny. So, all you have to do is just prepare a thick paste of besan and egg white. This paste should have a thick consistency. Apply it in your face and keep it for 15 minutes and then wash it off.
Also, you can try out a mixture of milk, honey and egg. Here, just mix these 3 ingredients properly and apply it on your face and see the difference.
Take a bowl and add ingredients like rose water, orange juice and honey and then mix it properly. Apply this mixture on your face and see how quickly you get rid of the skin tan.
Take a bowl again and add oat meal, curd and rose water in it. Blend the entire mixture very well and then apply it on your face. After 10 to 15 minutes just wash off your face with hot water and feel the difference.
Another very quick way to get fair skin is by applying smashed potatoes on the skin. Just take a few smashed potatoes and rub it on your skin and see the instant glow.
Cucumber is also very good for getting fair skin. So, apply a mixture of cucumber paste, honey and besan flour on your face and get rid of tanned skin in just a couple of minutes.
If you have curd in your home then take a bowl and add curd into it then add tomatoes and mix the entire thing properly. Apply this mixture on your face and keep it on for 15 minutes and then wash it off.
Fruit juices are also considered to be very effective for getting fair skin. So, prepare a mixture of tomatoes juice, lemon and carrot juice and apply it on your tanned areas and see the magical difference. Other than this, you can apply natural products like orange juice or grapefruit juice on your skin in order to make it look fairer and glowing.
Olive oil has got its incredible effect on the skin. It not only makes the skin glow and shiny but at the same time removes tan – making the skin look fairer. Take a bowl and add olive oil in it with honey and milk. Apply this mixture on your entire face and see the difference.
You can also prepare a mixture of olive oil, egg yolk and lime juice and apply it on your face in order to get rid of dark skin.
You could even apply grinded neem leaves on your face. Neem leaves are considered to be a tan removing agent.
If you have coconut milk in your home, you can apply that on your face in order remove the tan.
Sandalwood is also a very effective agent for removing tan, so apply a paste of sandalwood on your face and see the difference for yourself.
Quick Remedies: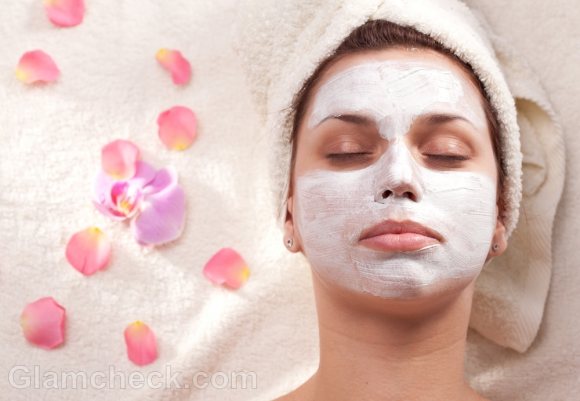 Home remedies are very effective but at times it becomes a bit time consuming too. Preparing home remedies for getting fair skin can especially become a bit of a tough process for men and those whose daily schedule leave them with no time to spend on elaborate beauty rituals. So, here are some simple tips which can be adopted by those with a rigid daily routine.
Whenever you go out in the sun apply sun screen lotion, wear hat or caps and uses glares.
Cleanse your skin properly after a hectic day with a good facial cleanser. Wash you face with cold water often.
Try out the oil derived from sandalwood. It is considered to be the best product for removing tan.
You can apply a mixture of milk powder and water and apply this on the face.
Instead of water, sometimes you can wash your face with tomato juice in order to remove the tan. Also you can apply lime juice on the tanned areas in order to get back fair skin.
These are some of the easy and simple tips that can be followed in order to get an attractive fair skin. Therefore, instead of depending upon chemical products and fairness lotions – which usually have harsh bleaching agents, you can try out these easy and simple remedies and notice the magical difference in your skin tone within a short period of time.
Image: Shutterstock