Looking for a quick, easy but chic hairstyle for your little princess? Then give multiple mini buns a go. The hairstyle is neither too childish nor too grown up which makes it just right for tweens and younger. This one's sure to become a favourite with both you and her.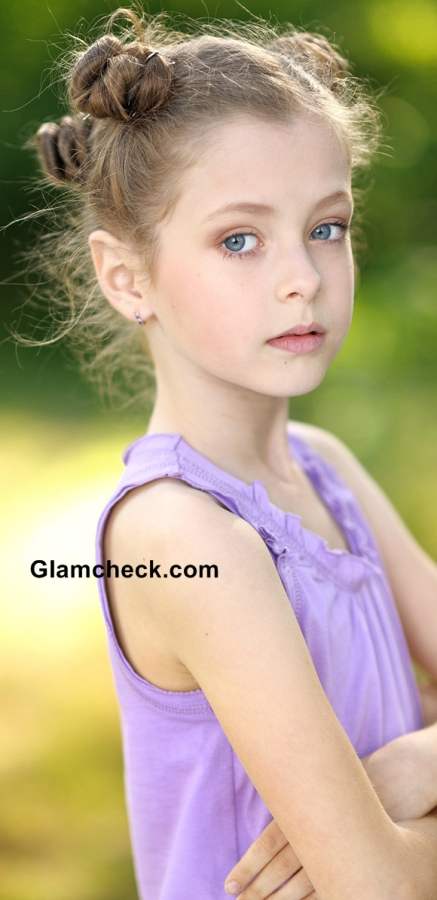 Hairstyles for Little Girls – Multiple Mini Buns
What you will need
 elastic bands
clips to hold sections of hair in place (optional)
How to Make Multiple Mini Buns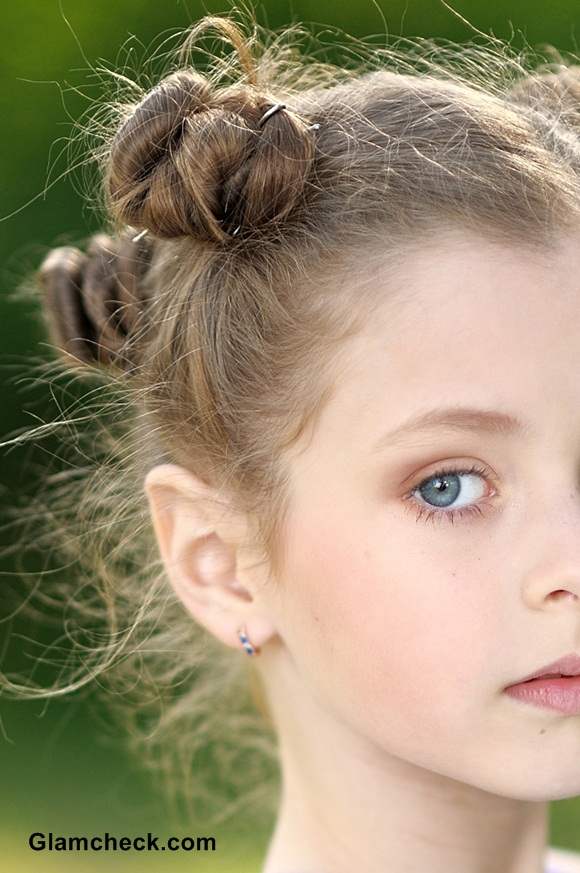 Multiple Mini Buns Hairstyles for Little Girls
Part the hair a little off center.
Section off the top half of each parting and use big clips to hold them in place.
Section off the bottom half of each parting in the same way and clip in place
Take a section and tie it off into a ponytail. Now twist it all the way to the ends and then wrap it around and around the base till you have formed a mini bun. Use the elastic band to secure the bun in place.
Repeat the previous step with the remaining sections.
How to Style the Do
Buns are so classy they are usually best left alone and we recommend that even on your little girl. But you can make it fun if you like with little clip-on beads, colourful elastics or different-coloured scrunchies on each mini bun.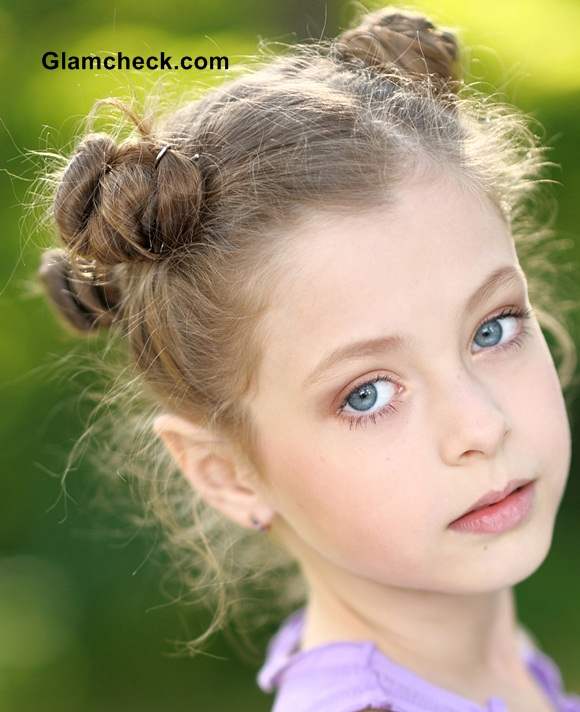 Little Girls Hairstyles Multiple Mini Buns
The colourful accessorizing of this hairstyle will go well with more casual attire like jeans and tees for play-time. What's so great about it is that it serves beautifully for the kind of pretty, elegant dresses that young girls would wear to christenings or weddings.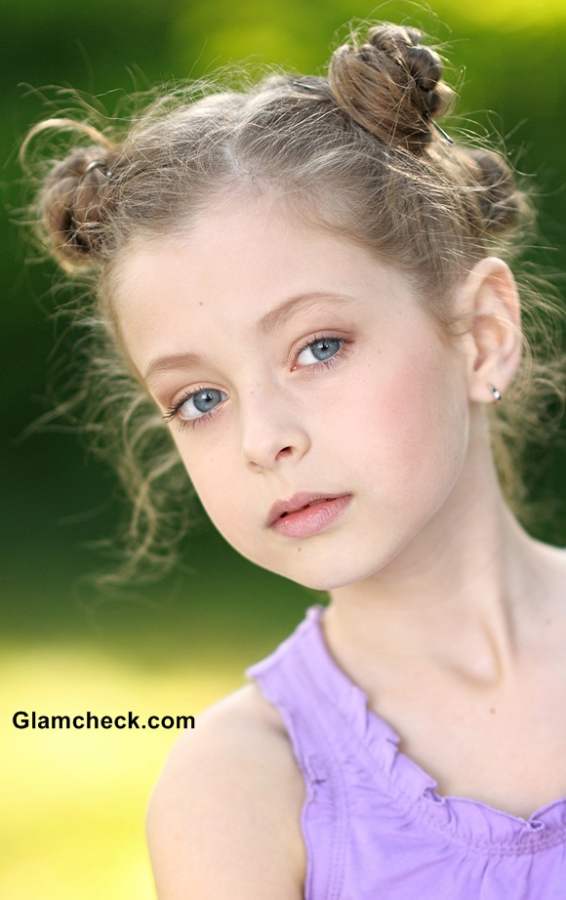 Little Girls Hairstyle Multiple Buns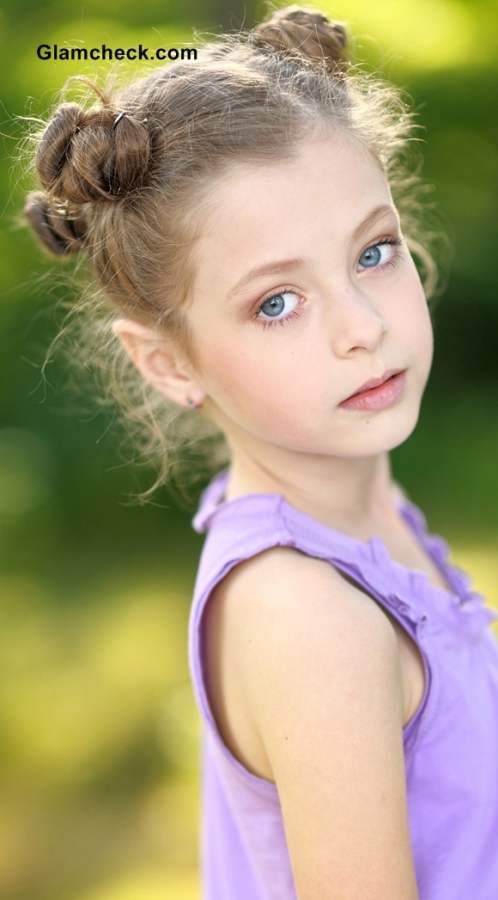 Little Girls Hairstyle Multiple Mini Buns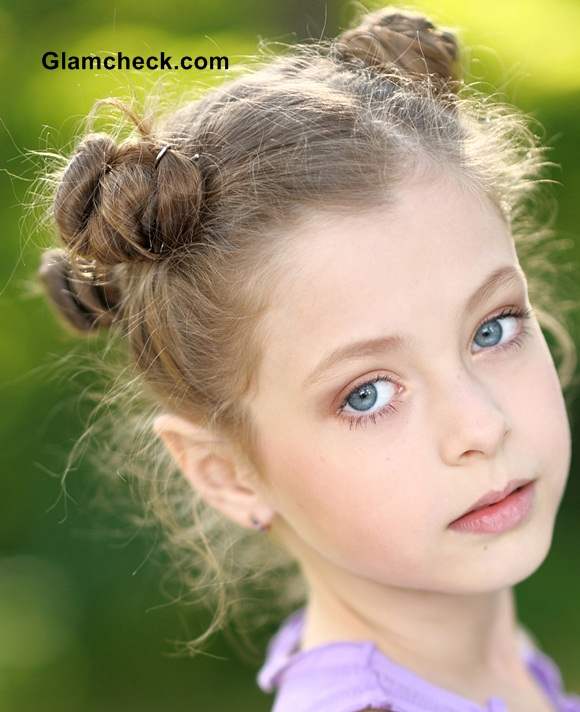 Little Girls Hairstyles Multiple Mini Buns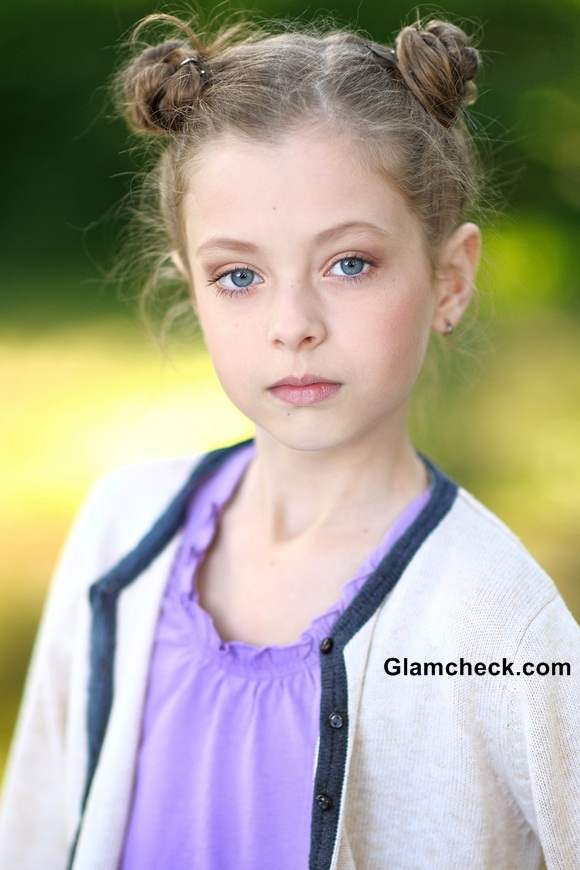 Multiple Mini Buns Hairstyle for Little Girls
Image: Shutterstock